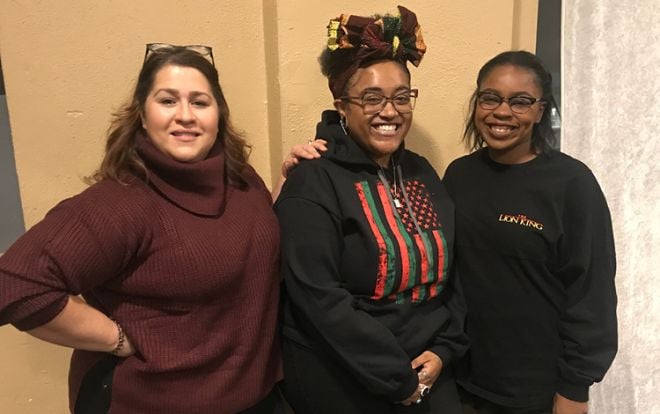 Now in its 30th anniversary season, MusicalFare Theatre will present "COOKIN' AT THE COOKERY" Feb. 5-Mar. 8. A buoyant celebration of the life of singer Alberta Hunter, this play tells her fascinating story and features memorable songs including "Sweet Georgia Brown," "When the Saints Go Marching In" and "My Handy Man Ain't Handy Anymore," among many others.
Ms. Hunter was a renowned jazz and blues singer from the 1920s through 1950s before she stopped performing to become a nurse in New York City. After working at Roosevelt Hospital for 20 years, she retired and returned to the stage at legendary nightclub, The Cookery. What was supposed to be a two-week appearance turned into a six-year engagement—the worldwide renown and acclaim rejuvenating her career. She continued performing until her death at age 89.
"COOKIN' AT THE COOKERY is most successful in that it celebrates a woman who was timeless…an unstoppable woman with conviction who knew what she wanted to do," notes production director Victoria Pérez. "It is an honor to tell her story."
Actress Zoë Scruggs, who plays Alberta, remarked that "Alberta was truly a force to be reckoned with. She was a strong woman who was not only a remarkable talent, but was ahead of her time in so many ways. She lived her life on her own terms and to the fullest extent. She was truly a pioneer."
Performance times are Wednesday and Thursday at 7 p.m., Friday at 7:30 p.m., Saturday at 3:30 and 7:30 p.m., and Sunday at 2 p.m. Tickets are $47 for all performances.
Be the first to know
Get local news delivered to your inbox!