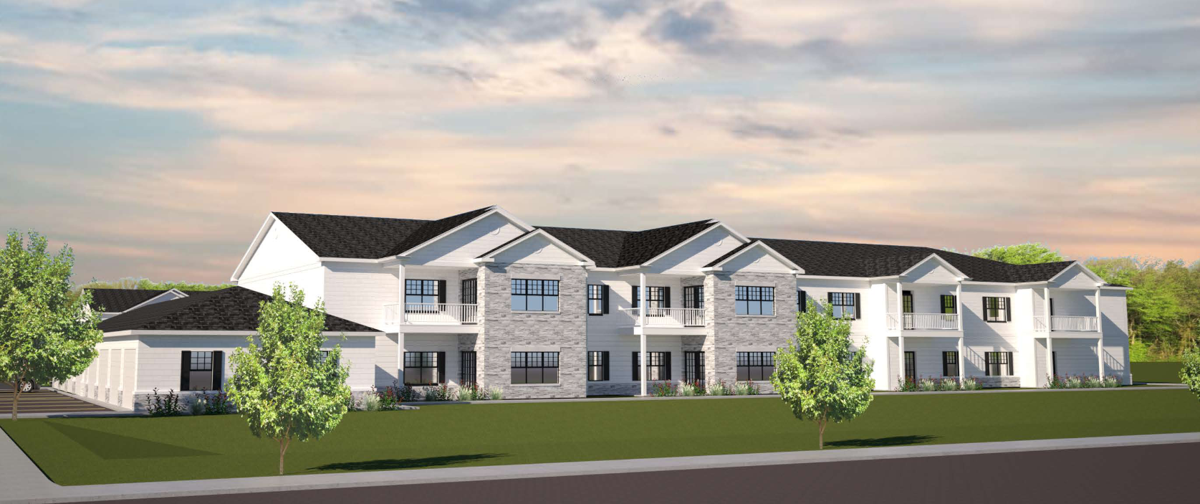 Independent senior living doesn't necessarily mean you have to do everything for yourself. Take meal planning, cooking and cleanup – which can be chores for anyone at any age. FayeBrooke on Youngs aims to take meal prep (and more) off your plate.
Opening in early 2022 and one of multiple projects currently under construction by Paul Bliss, FayeBrooke on Youngs in Williamsville offers something unique: three meals a day in a restaurant-style dining room that's exclusive to the community. Prepared onsite and made to order with fresh ingredients, the meals will be part of a varied menu that changes daily.
"We want to provide a resort-style dining experience, one that our residents will really look forward to every day," said Rob Cavallari, Bliss Construction CFO.
Based on market research and feedback from residents at its sister community, FayeBrooke on Maple, onsite dining was identified as a major "wish list" item among seniors. FayeBrooke on Youngs is one of only a few local senior living communities to offer it, and the cost of meals is included in monthly rent.
"It's something that's trending nationally but isn't very prominent in the Western New York area yet, so we're excited to bring it to our latest development," said Cavallari.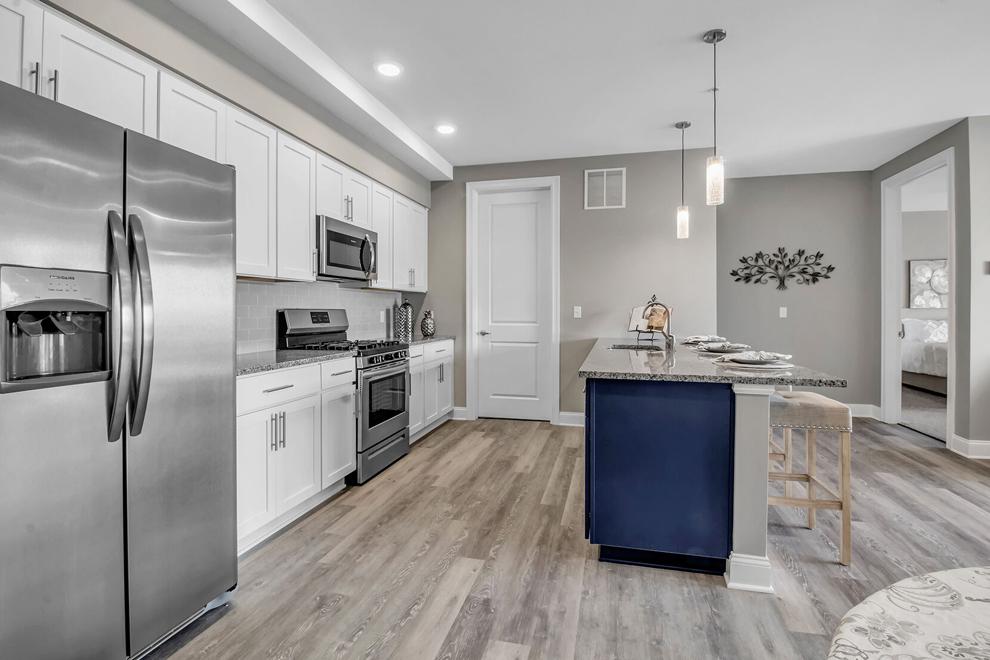 The units, which come in one and two-bedroom sizes, are fully equipped with kitchens, so residents can still cook for themselves if they wish.
In addition to the dining experience, FayeBrooke also offers other luxury services and amenities, including weekly housekeeping, concierge service, valet parking and available attached garages.
"We're providing people with the sophisticated perks they're looking for and doing everything we can to make what could be a tough move a lot easier for them," said Cavallari. "They've worked hard all their lives and deserve a stress-free environment that feels like home without the maintenance headaches."
The units themselves are designed to be upscale, as well, with features like granite countertops, crown molding and more. Private balconies and a courtyard with patio seating round out the experience.
Located just around the corner from FayeBrooke on Maple, another Bliss property that opened in 2015, the two developments are meant to complement each other, whether a potential renter is looking for a lower cost option without dining included or the enhanced amenities that FayeBrooke on Youngs provides. FayeBrooke on Youngs is currently pre-leasing.
---