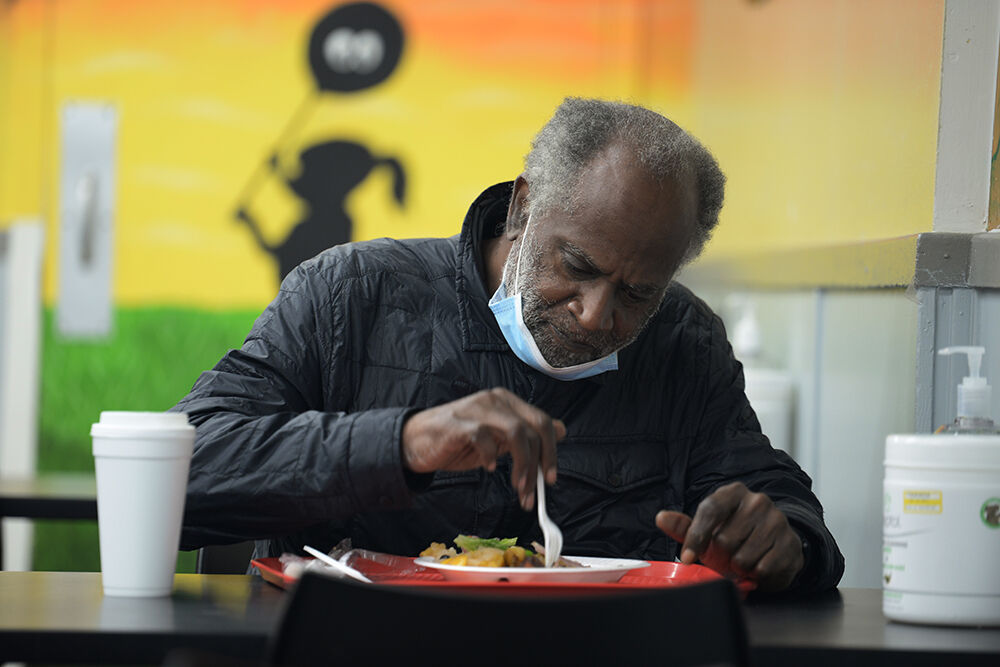 Homelessness can affect anyone, and circumstances can change quickly. Families can experience joblessness, people become disabled, or a fire or other tragedy renders them suddenly homeless. Sustaining this population relies heavily on local organizations like Friends of Night People.
In 1969, a group of clergy began providing vital services to those who frequented and worked on West Chippewa, known then as the city's seedy red-light district. Fifty years later and Friends of Night People has become a small but mighty cog in the effort to feed, clothe, and care for Buffalo's poor and disadvantaged population.
Now located in Allentown, its staff supplies medical care, vision and podiatry services, hot showers and haircuts, laundry facilities, clothing, a food pantry and daily hot meals, among other crucial services. During the pandemic, many of these offerings were altered to meet ever-changing mandates and for the safety of everyone, but nevertheless Friends managed to assist hundreds of people every week regardless of the challenges presented by the shutdown.
David Elder of Tonawanda has been retired from his role as a research laboratory technologist for almost a decade, but still volunteers at Friends. It's something he's been doing for 30 years.
"I have served dinner and cleaned up afterward, but mostly I talk with people. We have so much, and they have so little. Out of fear, people avoid contact with those in need of help; Friends of Night People provides that help."
The Hudson Street dining room reopened in early November, allowing guests with proof of vaccination to dine together and interact with volunteers. For the previous 22 months the staff relied heavily on providing meals for guests through its food pantry and hot takeout service.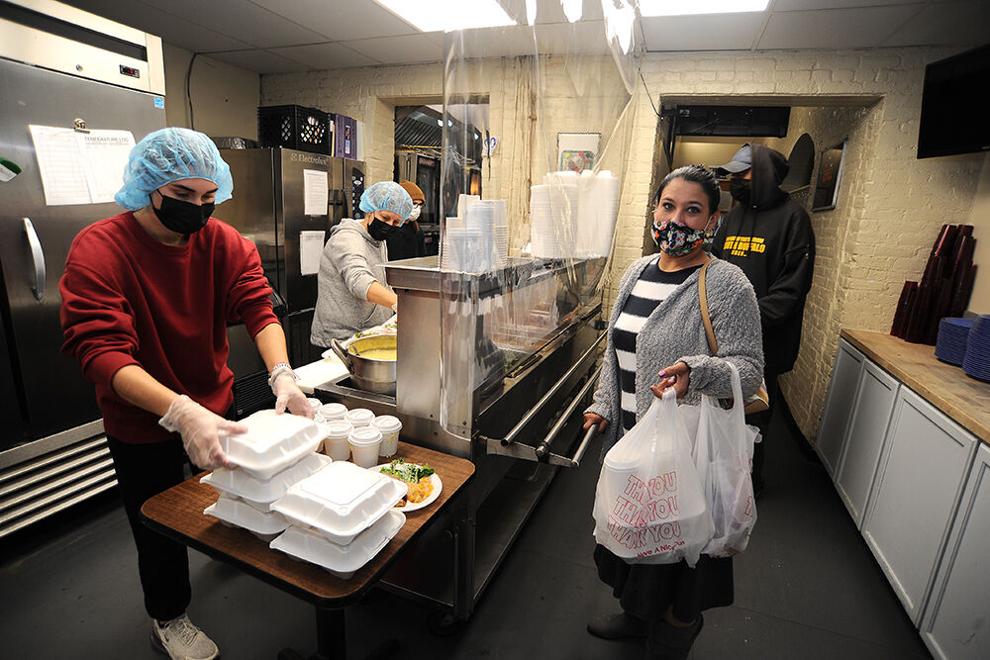 The night of reopening, Jennifer Whisenant visited Friends for the first time. Young and vivacious, she doesn't fit the stereotype of someone who'd rely on a soup kitchen. Recently displaced, she's staying with a friend and came in to pick up two hot dinners to go.
"It is so clean and everyone here is so nice. I am taking dinner to my friend; without him I'd be homeless. I've never been here before but knowing I can come to a place like this means a lot."
Organizations like Friends are only possible through the generous contributions of the community — be it cash donations, essential supplies, or volunteer hours.
Independent Health is one of these generous contributors. It has recently provided Friends of Night People with a $650 donation, one of 65 Western New York charities that will benefit this month from its "Nominate Your Favorite Charity" campaign.
"With the help of Independent Health, we can better meet the urgent needs of individuals in our community who may be experiencing food insecurity and homelessness," said Joseph Heary, executive director of Friends of Night People.
Supporting Friends of Night People is as easy as visiting friendsofnightpeople.com. If you'd like to nominate another charity for consideration, click here. Independent Health's "Nominate Your Favorite Charity" runs until the end of Medicare Open Enrollment Season, December 7.