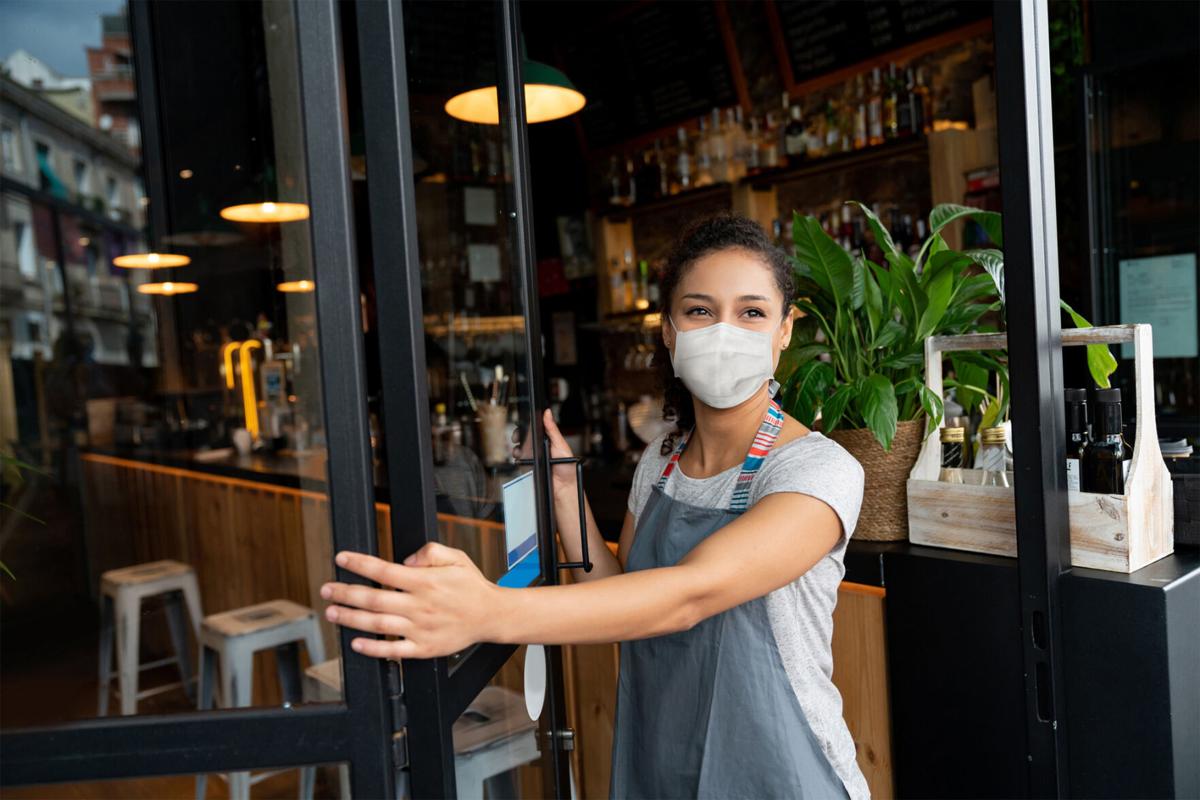 In today's world of evolving consumer habits – not to mention a global pandemic – it takes grit, innovation and the right gear to turn your dream into a trailblazing small business. Here's a just a few ways an easy, powerful POS (point-of-sale) system will help keep you ahead of the everchanging times and build stronger connections with more customers.
1. Gear up today for tomorrow
Whether you're the newest restaurant on the block or the town's trendiest boutique, make your in-person experience memorable, stress-free and most importantly safe – for both your customers and your employees.
With touchless payment capabilities, cloud-based registers are an investment that will benefit your business long after social distancing is a thing of the past. Designed for easy operation, you'll spend less time training your employees and more time accepting payments.
2. Get more efficient behind the scenes
It's not just about how you swipe a card, but how smart and connected the software behind it is. Cloud capabilities are essential: It means keeping you connected to every aspect of your small business.
Eliminate stress when it comes to tracking inventory between store locations and effortlessly manage purchase orders with a retail cloud POS. For all you professional foodies, integrate a POS built just for restaurants and start embracing last-minute menu changes or customizable seating plans. There's even a system adapted to make golf course management seamless with streamlined tee sheets and more.
3. Enhance your digital storefront
Sure, giving customers the option to order your house noodles with the tap of a finger seems like a no-brainer, but a sub-par website means you're cooking up less spicy noodles.
Lightspeed eCommerce systems are all about easy navigation and intentional design for every industry. Digital reservations or online product bundles are just a few ways you can engage new customers.
4. Be a small business with big ideas
Take your personal connections with customers to the next level by offering incentives just like national chains and retailers. You'll strengthen your existing base and encourage new buyers.
Create memberships to build loyal customers, offer regular promotions and coupons or launch VIP sales and exclusive birthday deals through the power of Lightspeed's Retail Omnichannel.
Not sure how to tackle it all? Turn to Lightspeed's premiere support channel for an onboarding session, browse the library of instructional webinars and guides or ping the support team 24/7.
Lightspeed's point-of-sale systems let you manage everything from in-store payments to online inventory from a single screen. Plus, when you operate your business from the cloud, it's easy to adjust services and expand your capabilities as your business grows and your customer's needs evolve.