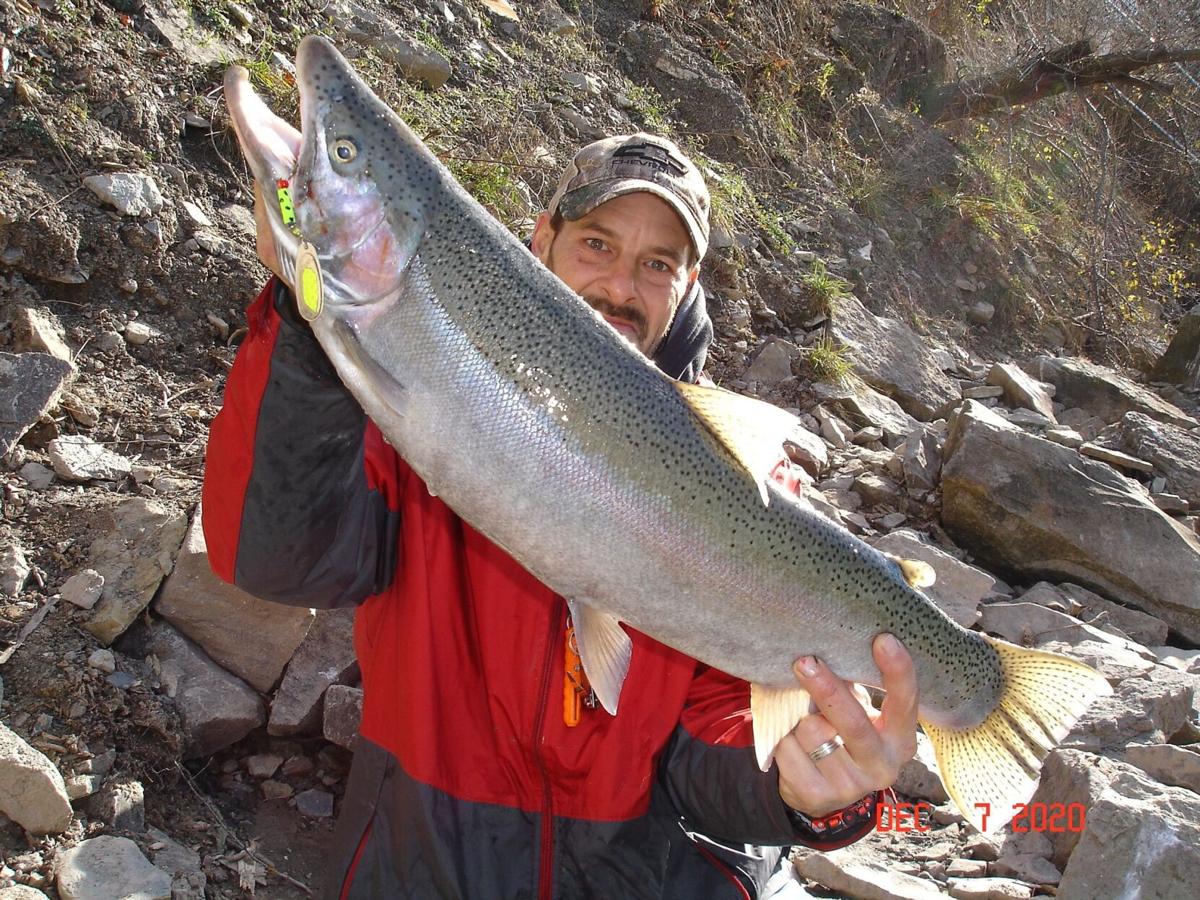 The 11th annual Sunset Bay Walleye Shootout, the largest one-day walleye shootout in the country, is hoping to build on its success by attracting new teams to its prestigious event. Date for the main event is July 17, 2021, and costs are still $500 per team. Teams can have two to six members. There also are a variety of Calcutta options for teams to help increase the purse, including Big Eye ($100), Captain's Choice ($250), Main Event ($100) and Rookie ($50). Big Fish Friday will be July 16 with a cost of $100. More than $350,000 will be up for grabs, including $20,000 for first place (based on a full field of 150 boats, paying top 20); $5,000 for big fish and two boat and motor package giveaways from Anchor Marine/Lund and Lime Lake Marine/Alumacraft.
The number of competing teams was down slightly in 2020 due to the closure of the U.S.-Canada border and limitations placed on states from entering New York. Tournament organizer Capt. Don Ruppert of Wave Tamer Charters is already distributing tournament packets online. If you competed in the 2020 contest, you have until May 1 to secure your spot next year. However, if you are a new "expansion" team, openings will be filled based on when a tournament entry form and check are received. For more information, contact Ruppert at 435-4137 or email him at donaldjruppert@yahoo.com.
Late bowhunting, muzzleloading season to open
With the closing of the regular Southern Zone big-game season for deer and bear taking place at sunset on Sunday, hunters will be able to set their sights on the late archery and muzzleloading season set for Dec. 14-22. You must possess a separate archery or muzzleloading privilege to be allowed during this nine-day season. Crossbow users must possess a muzzleloading privilege for the hunt. Either sex deer may be harvested with a muzzleloader or crossbow. If hunting with a crossbow, you also must possess the completed Crossbow Certificate of Qualification that can be found on Page 23 of the Hunting Regulations Guide or online at dec.ny.gov.
For anyone interested in the proposed special holiday hunt Dec. 26-Jan. 1 or who commented on the proposal, the hunt will not take place in 2020. It continues to be assessed by DEC. The holiday hunt, should it be approved, would be in the Southern Zone only for bow and muzzleloader (including crossbow). Adopting this special hunt continues to be part of the state's deer management plan currently being commented on through the Department of Environmental Conservation.
Other late season opportunities include archery only in Westchester County through Dec. 31, an antlerless hunting season in the Deer Management Focus Area in Tompkins County from Jan. 9-31, and a regular bow season in Suffolk County through Jan. 31, as well as a special firearms season in Suffolk Jan. 3-31. For information on the Long Island hunt, call 631-444-0310.
Brown trout changes underway
Fisheries experts in the Department of Environmental Conservation's Region 6 and 7, along with the Rome Fish Disease Control Unit, were successful this fall in completing a collection of wild brown trout from Oriskany Creek in Madison County. This is a section of creek that has not been stocked since the early 1990s, home to a healthy population of wild browns. Biologists believe that these fish have become a naturalized "Rome strain" of fish that has special characteristics beneficial to futures stocking efforts.
Milt (sperm) from the creek fish is transported to the Rome Lab where it is mixed with the eggs from the hatchery-reared females. In doing so, it will infuse wild fish genetics and traits into the hatchery brood stock, increasing survival and recruitment to the fishery once these fish are stocked into streams. In its fifth year, the program has been experimenting in several streams and the results are encouraging. The first official stockings will take place in 2023, with a complete change-over expected in 2024 for all brown trout stockings.
Montezuma Wetlands Complex offers birding tours
If you want to learn more about bird watching in person, check the tours being offered at the Montezuma Wetlands Complex. The next tour is from 1:30 to 4 p.m. Dec. 17.  The group will meet at the Montezuma Audubon Center, 2295 State Route 89, Savannah. It is important to note that this is not the Montezuma National Wildlife Refuge.
The Montezuma Wetlands Complex offers a wide variety of waterfowl and raptors this time of year, so dress accordingly. You will follow the Audubon van in your own vehicle as you tour local marshes, forests and grasslands. You will need a mobile phone to connect with a conference call as an Audubon educator narrates the tour. As you stop at the birding hot spots, be sure to bring a mask. Bring binoculars, a spotting score and camera to view our feathered friends.