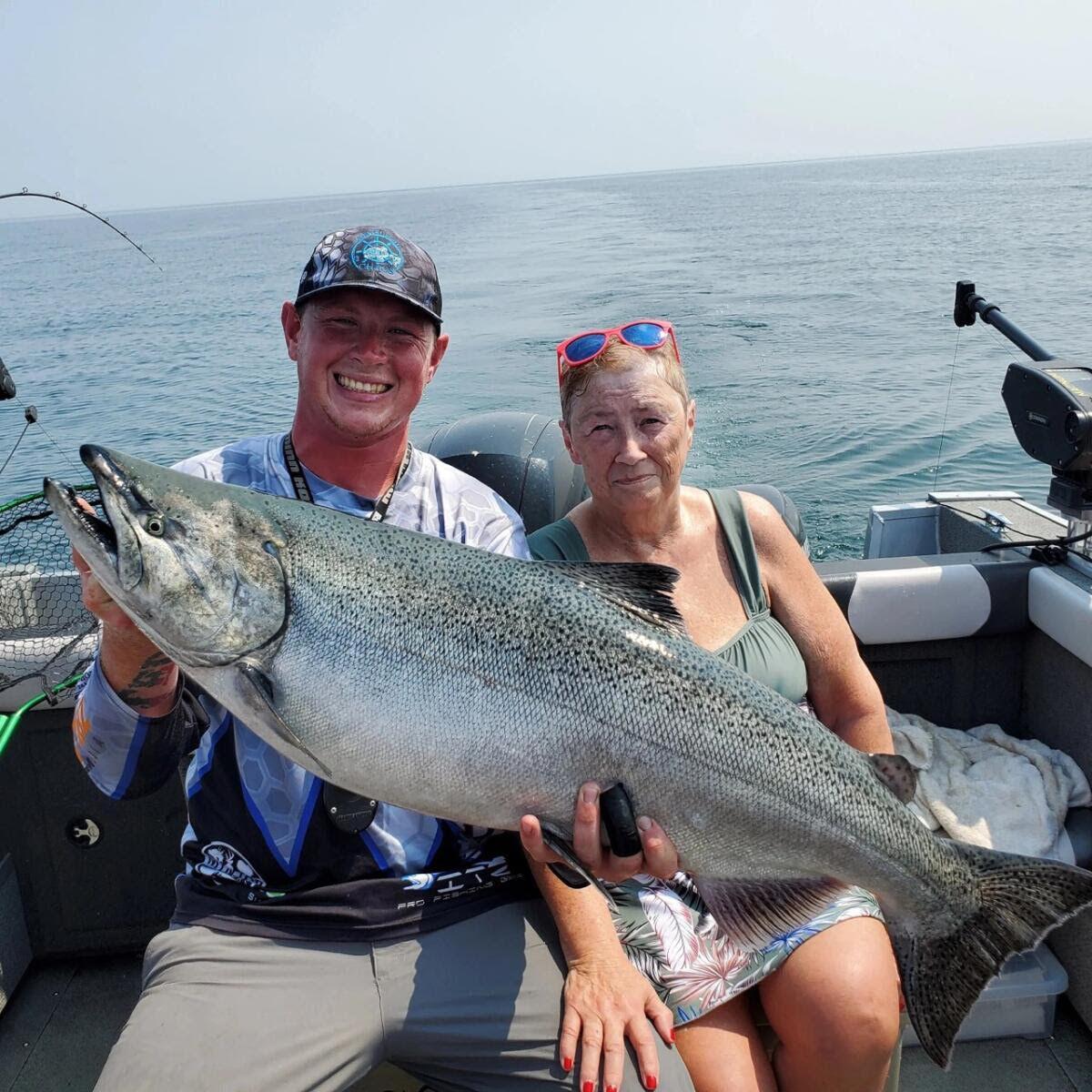 Youth Mentor Pheasant Hunt Sept. 18
The Fin, Feather and Fur Conservation Society (3-F Club) will again host a Youth Mentor Pheasant Hunt on its club grounds at 904 Swann Road, Youngstown, starting at 8 a.m. on Sept. 18. This will be for junior hunters ages 12 to 18. Cost is $45 per person. Each youth participating must have an adult mentor accompanying him or her. Lunch will be provided for both. Total participation is expected to be about 20 junior hunters.
Ages 12 to 15 must have a New York State hunting license, but ages 16 to 18 are not required to have a license. All ammunition will be provided. Participants are encouraged to bring their own shotguns, but some a limited number are available for loan. Preregistration is required. For a registration form, contact Dale Shank at 791-3809.
In addition to a pheasant hunt, instruction on trap, skeet and archery is available with the potential for some other classes.  
Women Conquering Outdoor Adventures Sept. 11
The 12th Annual Women Conquering Outdoor Adventures is slated for Sept. 11 at the North Forest Rod and Gun Club, 6257 Old Niagara Road, Lockport. The full-day event, hosted by the Ladies Shoot 'N Hoot program, begins with registration at 8:30 a.m. You must preregister by Sept. 1. Registration is $75 and this includes all equipment, lunch and four sessions throughout the day.
Choice of classes includes archery (both compound bow or crossbow), air pistol, basic rifle, basic shotgun, concealed carry options for every day, beginning genealogy, tomahawk/knife throwing, kayaking and a "what to do" after you have your pistol permit. All ammunition is supplied with the exception of pistol instruction. For information, contact Colleen Gaskill at 628-9023 or email shootnhoot@aol.com to receive a registration form.
Ten-X Shooting Club program set
Ten-X Shooting Club, located at 853 Ransom Road, Lancaster, will be starting its open and recreational shooting program for junior shooters ages 9 through 20 on Sept. 17. The program will continue every first and third Friday of the month through May 20, 2022. Shooting will commence at 6:30 p.m. and new shooters should arrive at 6 p.m. for safety and firearms orientation. Instruction will be given by NRA-certified instructors. For shooters age 9 and up, air rifle instruction will be given. A parent or guardian must accompany the child while participating. Membership in Ten X is not required. Cost is $5 per session.
In addition, an instructional marksmanship program is available for shooters ages 12 to 20. The program is for those using .22LR rimfire rifles and shooters may bring their own gun. The program will also be held every first and third Friday, starting Sept. 17. The format will be a combination of 3-position, 4-position and prone courses, shooting for score. Cost is $5 per session. For information, contact Matt Giansante at matt@olm1.com or visit http://www.tenxshootingclub.com/youth-programs/junior-marksmanship-program/.
Applications for duck permit lottery
Applications are being accepted for the annual waterfowl hunting permit lottery for the opening weekend of duck season at the Oak Orchard and Tonawanda Wildlife Management Areas. Permits are required for opening weekend only, Oct. 16 and 17. A total of 100 permits will be distributed for Tonawanda WMA and 50 for Oak Orchard WMA each day. Permits, available from the Department of Environmental Conservation through a random selection process, were started to promote hunter safety, reduce hunter conflicts, and increase hunter quality during high use days. Permits are not required for any other waterfowl hunting days in these WMAs.
To apply, hunters should fill out an online form at https://survey.alchemer.com/s3/4884030/2021-draw. Include your name, email address, ZIP code and waterfowl identification course number (applicants must have taken a waterfowl identification course to qualify for the lottery), what day you would like to hunt, and which WMA in order of preference. For more information or if you need assistance in applying, call 585-948-5182. Online applications will be accepted through midnight Sept. 15. If you are selected, you will be allowed to bring one hunter over 18 years of age and one under 18 years of age. You must complete an online harvest report by Nov. 15, even if you did not hunt. If you fail to complete the harvest report, you will not be allowed to apply in 2022.