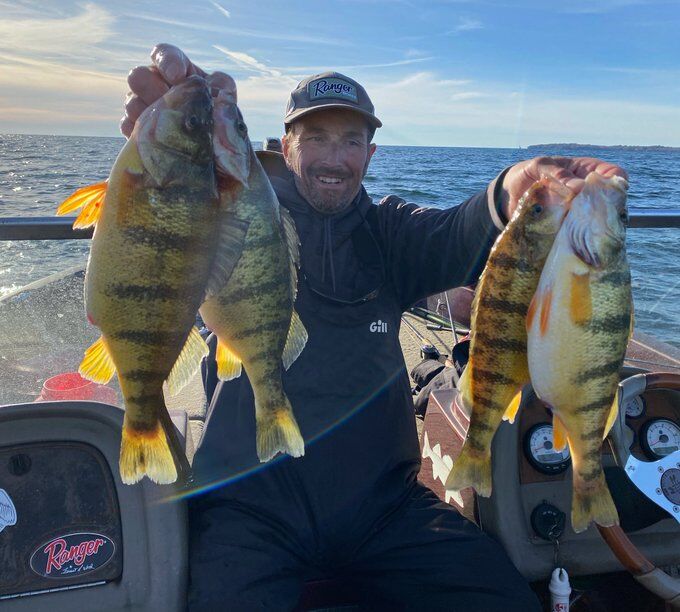 Western Zone duck hunters can again head out to target waterfowl through Jan. 2, as the second half of the split season reopens Nov. 27. The daily limit is six ducks per person per day, which includes mergansers and sea ducks. The daily limit can include no more than two mallards (one of which may be a hen), three wood ducks, two black ducks, one pintail, one scaup, two redheads, two canvasbacks, four scoters, four eiders, four long-tailed ducks or two hooded mergansers. Regarding , the last 20 days of the season increases the daily limit to two birds per person (Dec. 14-Jan. 2). No harlequin ducks may be harvested.
DEC and SUNY Brockport are looking for hunters to cooperate with a study involving harvested scaup, scoter, long-tailed ducks, merganser, bufflehead, or goldeneye. They have received a grant from the Great Lakes Research Consortium to study thiamine levels in diving and sea ducks within the Lake Erie and Lake Ontario watersheds. Thiamine is an essential vitamin needed by all wildlife. Low levels in some Great Lakes fish have led to low or no reproduction and biologists know little about impacts to birds. If you have harvested any of these birds, and you are willing to donate them to the research study, click through to https://survey123.arcgis.com/share/451923d5c2a84f2ba1ed8d61488eb122. If you have any questions, Dr. Jacob Straub can be contacted at 585-395-2211.
Allied Sportsmen, located at 12846 Clinton St., Alden, will be starting up two archery leagues for interested bow benders starting Dec. 2 and 3.
On Thursday nights, a 14-week indoor 3D archery league starts at 6:30 p.m. First line is 6:45 p.m. and second line is at 7:30 p.m. Shoot any night or all 14 weeks. Cost is $10 per night.
On Friday nights, a 14-week SPOT Shoot/League starts at 6:45 p.m. You can shoot a single spot, a 3-spot, or a 5-spot target for whatever practice you are looking for on the 15-position range. Cost is $10 each night. Any questions on either league call John Floriano at 725-5822 or Kevin Ulrich at 430-1059.
WNY Trout Unlimited meetings
The Western New York Chapter of Trout Unlimited is continuing with virtual video meetings for November with the next meeting scheduled for 7:30 p.m. Nov. 30. While these meetings are for club members, they are also open to the public. Contact meeting@wnytroutunlimited.org for a link.
Guest speaker will be Meghan Barker from TU who was heavily involved in fighting the Pebble Mine site in Alaska. She was the Bristol Bay organizer for TU, based on the traditional Dena'ina lands in Anchorage since 2018. She is now part of a team seeking permanent protections for Southwest Alaska.
New regulations for WMA usage
The state's Department of Environmental Conservation (DEC) has announced new regulations that will impact public use of Wildlife Management Areas (WMA) across the state starting Jan. 1.
Changes were needed due to increases in usage, to ensure these natural resources are available for future generations. The Division of Wildlife manages 125 WMAs, as well as several Multiple Use Areas and other public lands that comprise a total of almost 250,000 acres. Here are the changes:
• Restrict the use of motor vehicles and some motorized equipment, such as chainsaws, in WMAs. Snowmobiles will be allowed on designated routes covered by a minimum of three inches of snow or ice and only from the close of the regular big game hunting season until March 31. This measure will help prevent the degradation of trails and habitat, particularly during winter and spring thaws.
• Prevent the introduction of aquatic invasive species.
• Restrict the discharge of firearms other than for hunting or trapping to designated areas. Only paper targets will be allowed.
• Restrict the use of boats to electric or non-powered boats. Boats may not be stored or anchored overnight on WMAs.
• Require that dogs be kept on a leash and under control. Exceptions include when dogs are being legally used for hunting, training for hunting on lands designated as dog-training areas during training seasons, or when participating in a DEC-licensed field trial.