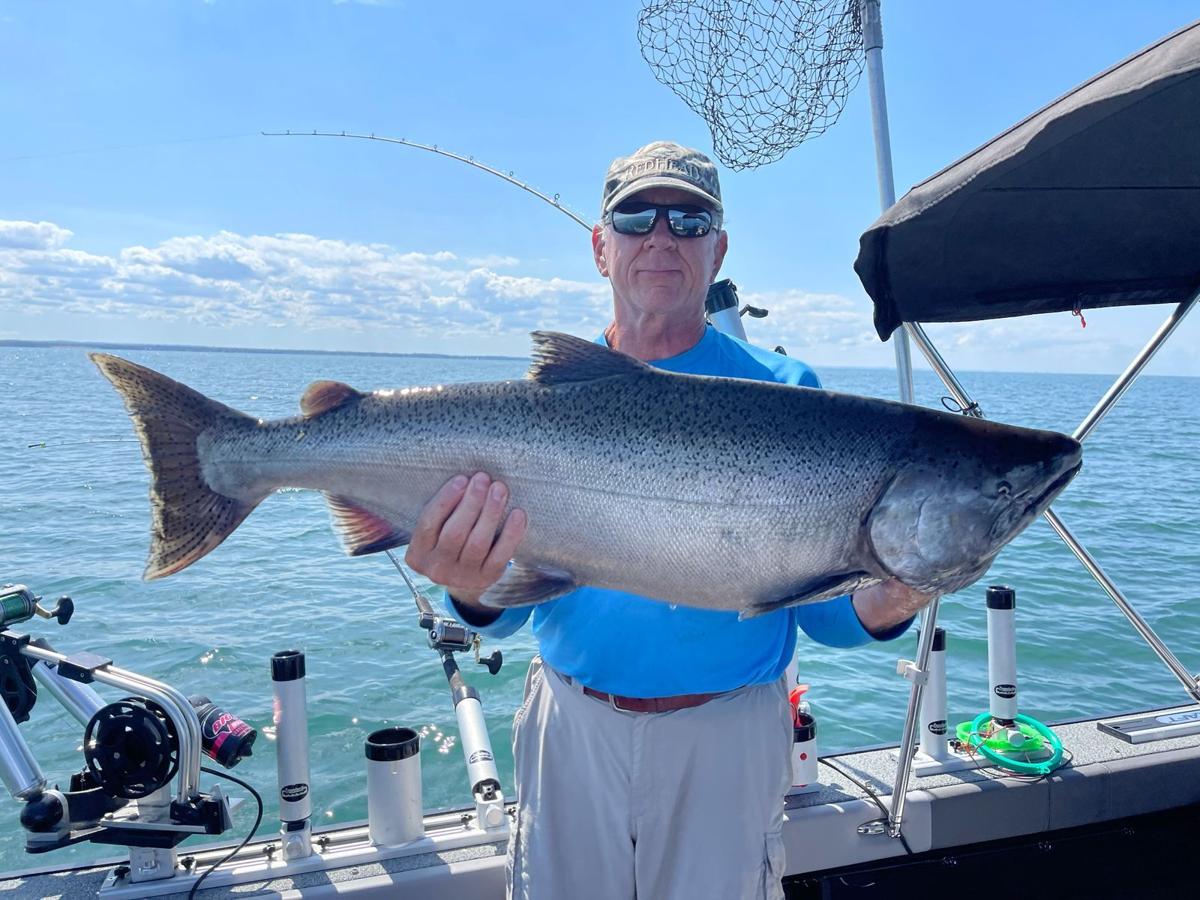 Erie County group to mark NHF Day 
The Erie County Federation of Sportsmen's Clubs will be celebrating the golden anniversary of National Hunting and Fishing Day on Sept. 25 at the Elma Conservation Club, 600 Creek Road in Elma. Activities will be held from 10 a.m. to 4 p.m. for this free event. The event will be held rain or shine, giving attendees plenty of opportunities to enjoy hands-on outdoors, hunting, fishing and the shooting sports through educational sessions.
Among the activities scheduled: a deer hunting seminar by Corey Wiktor; walleye fishing tactics from Mark Hitcome; Lyme disease awareness by Sheri Voss; trap shooting basics; archery and crossbow shooting, as well as trapping, firearms safety and shooting at the air rifle range. Field dog demonstrations will be held, and DEC will be on hand to answer questions. For more information, visit ecfsc.org or call Frank Miskey Jr. at 984-0610 or Rich Davenport at 510-7952.
DEC proposes walleye limit increase for Oneida
The state's Department of Environmental Conservation is proposing an increase in the daily walleye limit on Oneida Lake. The current limit is three fish per person per day. State officials would like to increase that to five fish per day, same as the statewide daily possession limit. DEC reduced the daily possession limit from five to three in 2000 to increase fish abundance. At the time, biologists thought there were less than than 300,000 fish in the lake. By 2019, adult walleye estimates were pegged at more than 1 million fish and the number rose to 1.2 million walleyes in 2020.
The surge in walleyes could have a negative impact on the forage base and negatively impact yellow perch populations in the lake. The proposal is on the DEC website for review and public comment until Oct. 17. Comments submitted through email should be sent to regulations.fish@dec.ny.gov with "Oneida Lake Walleye Regulations" in the subject line. For more information check out dec.ny.gov/regulations/34113.html.
Youth Pheasant Hunt Sept. 25
Pheasants Forever Chapter 843 will host "Bob Osborn Youth Day" on Sept. 25. This free event will take place at 11171 Alley Road in Alden. Registration begins at 7:45 a.m. Activities start at 8:30 a.m. and youths must be accompanied by a parent or adult guardian. Participation is limited to 30 youths with their parent or guardian.
In addition to a live pheasant hunt, learning stations will include archery, trap shooting, air rifle and more. Lunch is included. Pre-registration is required by calling Tim Snyder at 585-409-9821 or Tom Kelsey at 585-993-6120.
Fredericks to speak at Grace Bible Game Dinner
Merle Fredericks, executive director of the Christian Bowhunters of America, will be the featured speaker as Grace Bible Church, 6023 Dutton Place, Newfane, hosts its annual wild game dinner at 5:30 p.m. Sept. 18. The free dinner will feature everything from venison and bear to goose and a variety of fish dishes. To reserve your spot, text organizer John Syracuse at 471-8149.