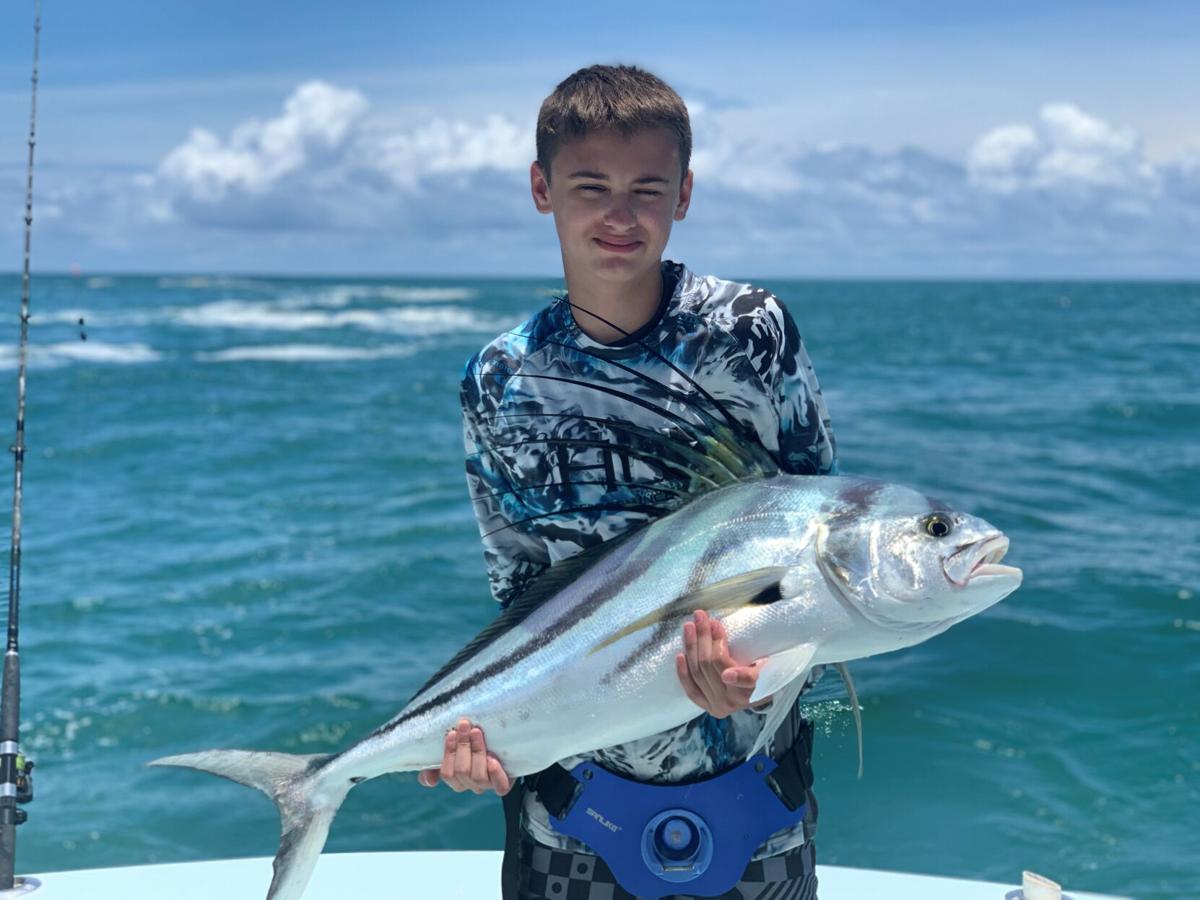 Spring LOC Derby set for May 7-16
The Lake Ontario Counties (LOC) Trout and Salmon Derby returns May 7-16 after last year's contest was not held because of Covid-19, which resulted in the cancellation of many fishing events around the lake and the state.
LOC Derby organizer Dave Chilson, of Walworth, said this year's contest will offer a $15,000 grand prize for the largest salmon caught during the 10-day event with more than $44,350 in total prize money available. First place in the Salmon Division is $2,000 and second place is $1,000. Other fish species categories include lake trout, brown trout and walleye. First place in those divisions will be worth $1,000, with $525 for second place. The top 20 weights will receive cash prizes for each division.
In addition, $1,100 in cash prizes is at stake each day for the largest salmon ($500) with the largest lake trout, brown trout and walleye paying $200 each. If you are member of the Lake Ontario Trout and Salmon Association, the largest salmon caught during the derby will win $1,000. Everyone on the boat must be a member. It is only $10 (www.lotsa1.org). Visit www.loc.org for details, including weigh stations and registration outlets.
I Love My Park Day coming
The 10th anniversary of I Love My Park Day is scheduled for May 1-2 around the Empire State. Billed as the largest single volunteer event in the state, this is a collaboration between Parks and Trails NY, the state's Department of Environmental Conservation and New York State Parks.
The purpose of this unique weekend is to encourage volunteers to participate in cleanup, improvement and beautification events at state parks and historic sites. Volunteers will be cleaning up park lands and beaches, planting trees and gardens, restoring trail and wildlife habitat, removing invasive species and working on various site improvement projects.
The first Saturday in May is the traditional opening for several important fish species, and at the top of the list is the popular walleye. The new fishing regulations guide is available at license-issuing agents across the state. Pick up a copy, so you know some of the distinct differences among various bodies of water across the state.
For example, the statewide angling regulations for walleye are five fish per person with a minimum size of 15 inches. On Lake Erie, the daily limit is six fish while on Oneida Lake the daily limit is three fish with the same 15-inch minimum size. On Lake Ontario, the limit is three fish with a minimum size of 18 inches.
Other seasons opening May 1 include Northern pike, pickerel and tiger muskellunge. The statewide angling regulations for pike is 18-inch minimum size and a daily limit of five fish. For pickerel, it is 15 inches and five fish. Tiger musky is 40 inches and daily limit of one fish.
However, the regulations are different for Great Lakes waters as far as season and size limit. The season does not open until the third Saturday in June and the minimum size is 54 inches in length. For more information check out https://www.dec.ny.gov/docs/fish_marine_pdf/fishguide.pdf.
Class of '21 NYSOHOF announced
Under normal circumstances, this would be the weekend that new inductees to the New York State Outdoorsman Hall of Fame would be honored at a banquet in Central New York. However, Covid-19 continues to negatively impact special events such as this one, including the number of nominations received for the past year. This year, only three individuals and one educational program were selected for the Class of 2021. The banquet could be scheduled for the fall to honor inductees from 2020 and 2021.
The three individuals are: Dale Dunkelberger, of Lockport, for his nearly three decades of unselfish hunter education work, as well as for serving on numerous committees and boards such as the Conservation Fund Advisory Board and NY State Conservation Council; Steve Piatt of Sayre, Pa., the previous editor of the NY Outdoor News publication since its inception (retiring in 2020) and for his contributions to youth education through hunting and fishing; and Tom Brooking, of Bridgeport, for his restoration work involving sturgeon, founding the nonprofit organization NY Sturgeon for Tomorrow.
The Educational Program Award went to Robert Ewald, creator of the "Outdoor Adventures" program in the Hudson Valley. It started when he introduced fly tying into his school. It expanded to local sportsmen's clubs and then further expanded to include firearms and safety training.
The NYSOHOF museum is located inside the Wildlife Sports and Educational Museum at the intersection of Routes 29 and 30 in Vails Mills. You can see plaques of all inductees, videos with interviews with members and other conservation-related issues with which members have been involved. The website is https://nysohof.org.