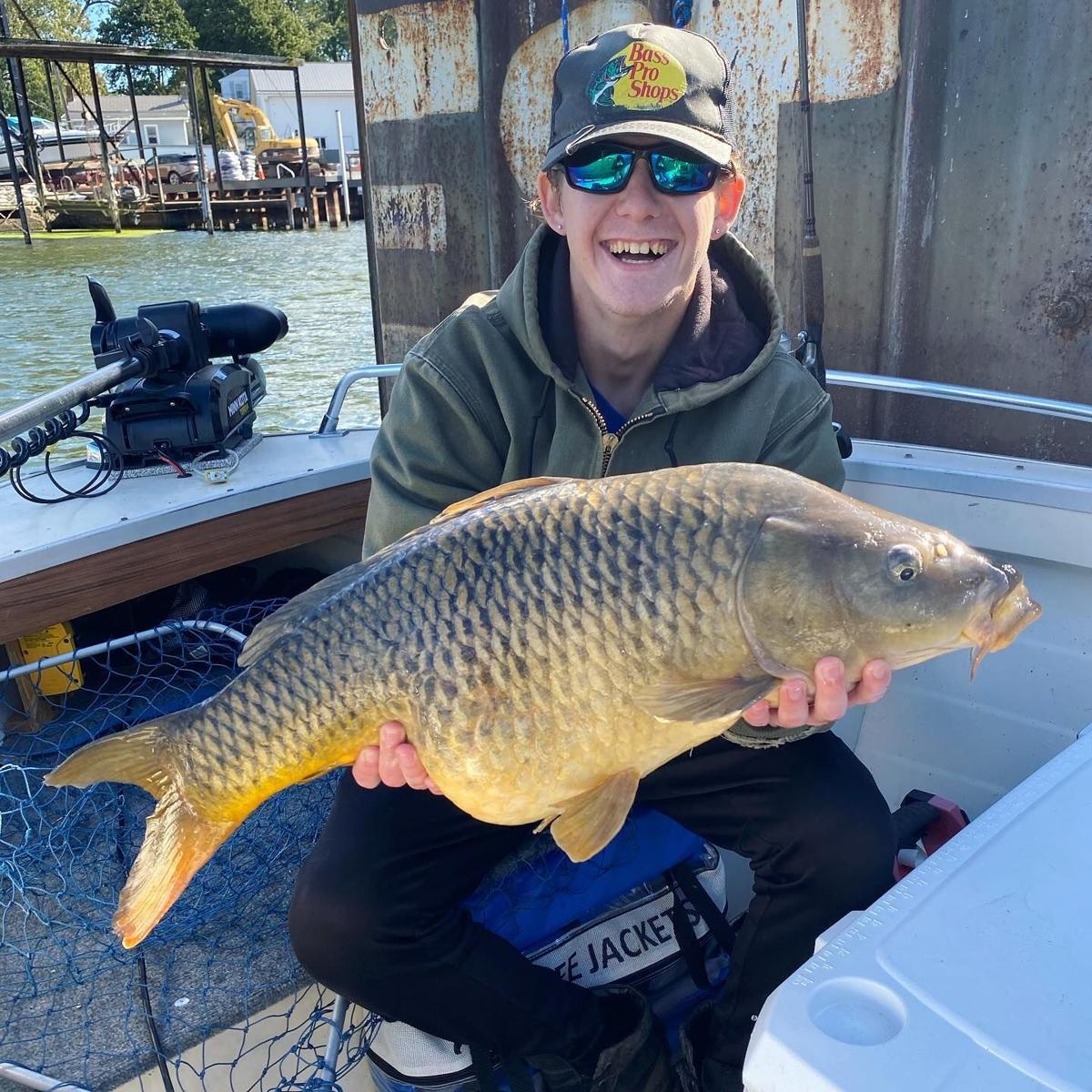 Salmon school registrations open
After a year hiatus due to the pandemic, the Lake Ontario Trout and Salmon Association will be hosting its 13th Salmon School on Feb. 19 in the Conference and Event Center Niagara Falls. The premier salmon instruction is for die-hard anglers looking to expand their Great Lakes angling knowledge. Once again, the school will be held in conjunction with the Greater Niagara Fishing and Outdoor Expo (Feb. 17-20). Only 170 seats are offered each year, and LOTSA members have already filled 73. The school annually sells out and the ability to get seats is now open to the public.
The three headline instructors this year will be Capt. Vince Pierleoni, of Newfane, with Thrillseeker Sportfishing out of Olcott, one of the winningest captains on the Great Lakes; Capt. Brian Garrett, of Cortland, who operates his Tall Tails Sportfishing service out of Oswego; and Capt. Russell Gahagan, of Michigan, who runs a successful charter business on Lake Michigan. They will share their salmon instruction for May, July and August.
The school consists of seven hours of instruction. Registration is $85 and includes a four-day pass to the Fishing Expo, your 2022 LOTSA membership, a hot lunch on Feb. 19, and a goodie bag with go-to baits from the instructors. The school begins Friday evening with a meet-and-greet social with the instructors. To sign up, visit www.lotsa1.org. For more information on the Greater Niagara Fishing Expo, visit www.niagarafishingexpo.com.
Grouse hunters needed for study
Grouse hunters in New York have been an important part of a study involving ruffed grouse for three years, providing the Department of Environmental Conservation with the first data on grouse recruitment in decades (juveniles and adult females). Hunters have been asked to submit feathers and blood samples from harvested grouse to help provide information on West Nile virus seroprevalence. It has given biologists the information that has allowed them to determine the percentage of birds that contracted the virus and survived through to the hunting season. Seroprevalence has ranged from 13 to 21% in New York and 2 to 17% in 11 other states in the study.
Further research is needed to determine what those percentages mean and what the grouse vulnerability is to West Nile virus in different parts of the state. DEC is requesting that hunters continue with the study. They also want to recruit new hunters into the study to collect blood samples as well as rump, wing and tail feathers. For more information or to sign up for the program, call 518-402-8929 or email wildlife@dec.ny.gov (subject "Ruffed Grouse Parts Collection").
Inland trout stream season is catch and release
As of Saturday, inland trout stream anglers can continue their fishing season by using artificial lures or baits through catch-and-release practices across the state based on regulations that were enacted this year. This was part of a new Trout Stream Management Plan that was approved by the state's Department of Environmental Conservation.
This is not to be confused with the Great Lakes tributaries off Erie and Ontario, which are not considered inland streams. These tributaries are open all year for trout fishing, with daily creel restrictions based on the lake. Make sure you read the regulations and understand the differences. In addition, the new inland stream regulations are not meant for inland lakes and ponds.
A final distinction involves what is considered artificial bait. If a power bait contains natural bait with a dough type consistency, this would not be considered artificial. However, if it is an artificial imitation of natural bait, that would be allowed. Some lures that contain natural substances such as deer hair and feathers are allowed as well.
Pheasant, Turkey seasons open
If you didn't have enough options to choose from in the outdoors, pheasant and turkey hunting seasons are now open as of Saturday for hunters to consider.
For ring-necked pheasant hunters, nearly 5,000 birds have been or will be stocked in Region 9 from the Reynolds Game Farm. For a complete list of stocking sites, check out https://www.dec.ny.gov/outdoor/9349.html.
For the Southern Zone, turkey season will be open from Saturday through Oct. 29. A shortened two-week season was enacted several years ago in three areas of the state to help bolster overall population numbers. The seasonal bag limit is one bird per hunter in the fall. There are no restrictions on the sex of the bird that might be taken.