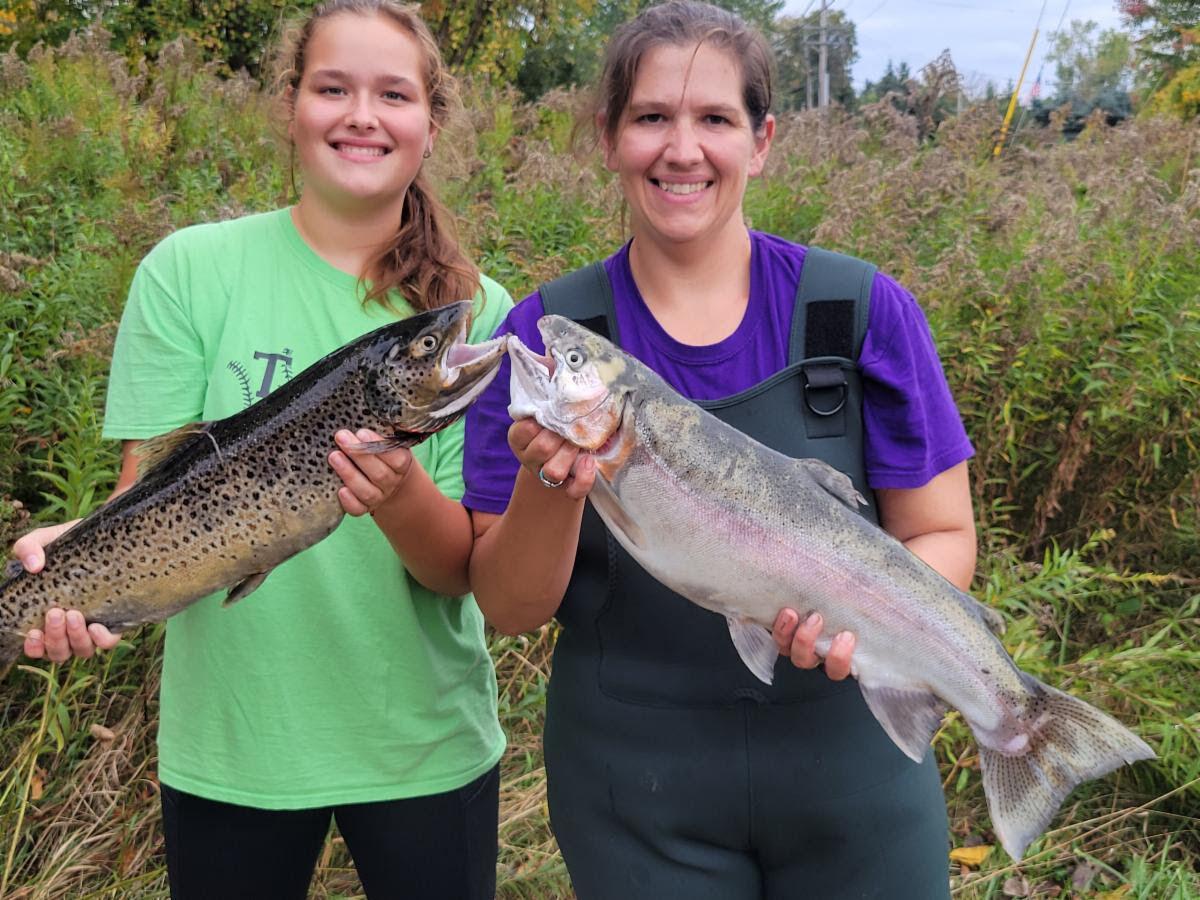 Leftover DMPs available Nov. 1
Leftover Deer Management Permits (DMPs) in several Wildlife Management Units (WMUs) across the state will become available to interested hunters beginning Nov. 1 at license issuing agents. Hunters may apply for up to two additional DMPs in units that still have permits available, on a first-come, first-served basis. Permits are not available by phone, mail, or online. Applications must be made at license issuing outlets only. Applicants who previously paid the $10 DMP application fee during the initial application period, or are exempt from the application fee, will not be charged. Hunters who did not previously apply for a deer management permit are required to pay the $10 application fee.
Applications for leftover DMPs will be accepted for the following WMUs: 1C, 3M, 3R, 3S (bowhunting-only), 4J (bowhunting-only), 6P, 7F, 7H, 7J, 7R, 8A, 8C (bowhunting-only), 8F, 8G, 8H, 8J, 8N, 8R, 9A, 9F, and 9G. As DMPs are issued, and areas no longer have permits available, DEC will remove them and update the list on its website at dec.ny.gov and via the DMP Hotline at 1-866-472-4332.
Black bear hunting is allowed within Allegany State Park (ASP) for the first time ever this year. If you would like to be able to hunt bear in the park, you must first obtain a general hunting permit for ASP. Then you must obtain a special permit just for bear hunting. The bear permit might take up to two weeks to receive. A set quota has been determined to help manage bear populations within the park and once the quota has been reached, all special bear permits will no longer be valid. You must call the bear hotline number every day to see if the park quota has been reached at 354-9101, Ext. 245. This is also the same number to call if you successful in filling your bear permit, within 24 hours of harvest. In addition, you must still call the Department of Environmental Conservation's DECALS online system or call 866-426-3778 if you are successful.
Applications may be picked up at the Quaker and Red House area rental offices or through the New York State Parks website at https://parks.ny.gov/parks/1/hunting.aspx. Make sure you read and understand the ASP hunting regulations page.
New Walleye School planned
For an encore to the Greater Niagara Fishing and Outdoor Expo's highly successful Salmon School, show organizers have announced that a new Walleye School will be offered Feb. 19, 2022, designed specifically for experienced Lake Erie walleye anglers and registration is now open. The walleye instruction will follow the same template as the Salmon School with three expert teachers focusing on the three main Lake Erie fishing seasons of spring, summer and fall.
The instructors for this inaugural school will be Capt. Lance Valentine (Teachin Fishin Lake Erie walleye guru), Capt. Ali Shakoor (Lake Erie Walleye Pro Tournament Angler) and Capt. Craig Sleeman (Eastern Basin Walleye Pro Tournament Angler). The credentials for all three are impressive and if you really want to ramp up your walleye game, you should register early as seating is limited. It will be held at the Conference and Event Center Niagara Falls.
Cost to attend the school is $85, which includes seven hours of intense instruction, free admission to the 4-day show (Feb. 17-20, 2022), a hot lunch the day of the school, a meet-and-greet Feb. 18 from 6 to 8:30 p.m. to meet the instructors, and each attendee will be given a goodie bag included the go-to baits for the captains giving the seminar. To register, sign up at niagarafishingexpo.com.
With 16 species of furbearers living in New York, furbearer hunting and trapping opportunities are abundant. Coyote hunting season began Oct. 1 and hunting seasons for other furbearers such as bobcat, raccoon and fox begin Oct. 25. Season dates and zone boundaries for all furbearers can be found on DEC's website at dec.ny.gov.  
Trapping season dates vary by species and geography, with raccoon, fox and bobcat opening Oct. 25, and beaver, mink and muskrat opening Nov. 10 across the Southern Zone. Beaver, mink and muskrat will be opening Nov. 1 in northern New York. Trappers should check the hunting and trapping regulations guide or the DEC website for details.