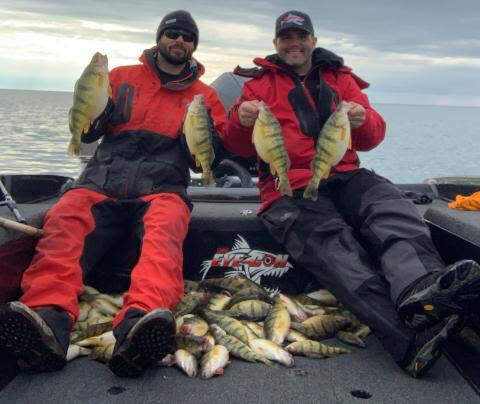 It was another safe hunting season overall for New York State, according to officials from the state's Department of Environmental Conservation. Reports increased slightly in 2020 for hunting-related incidents across the state. DEC documented 22 hunting-related incidents, including three fatalities last year, as compared to the record low of 12 incidents in 2019. None of the 2020 incidents involved hunters who took the online Hunter Education Program courses, available for the first time last year due to Covid-19, the DEC said.
More than 600,000 hunters took to the fields and forests last year, an increase from 2019. From 2019 to 2020, hunting license sales increased 11%, bowhunting privileges increased 14%, muzzleloader privileges increased 11% and junior hunting licenses increased 26%. Nine of the 22 incidents were two-party firearms incidents and 13 were self-inflicted. The three fatalities were all self-inflicted and involved experienced hunters, DEC said.
Tree stand injuries or hunting from an elevated position increased from 2019, with 13 incidents and one fatality reported. The fatality occurred when the hunter was descending from his ladder and he was not wearing a harness. DEC also said it believes all tree stand incidents are not reported.
Niagara County bullhead tourney
A record 146 people participated as the Niagara County Bullhead Tournament held its 10th annual Niagara County Bullhead Tournament April 9-11. The contest is hosted by the Wilson Conservation Club.
In the Adult Division, Matt Bedient of Lockport took top honors and earned a check for $660 as he weighed in two fish totaling 4.49 pounds. Shrimp was his secret bait of choice. Second place was Olivia Lampman with two fish totaling 4.42 pounds, a close race to the finish. There was a tie for third place in weight, but Terry Molisani ended up in third with a weight of 4.12 pounds, followed by Tyler "Taz" Morrison, also with 4.12 pounds. Fifth place was Anthony Krug, with two fish checking in at 3.94 pounds.
In the Junior Division, Chloe Weaver of Ransomville led the charge with two fish weighing in at 3.06 pounds. She was also using shrimp to take her top fish, fishing at Wilson Tuscarora. Second place was Jase Green with 2.96 pounds of bullhead. Third place was Zac Schrader with two fish totaling 2.56 pounds and his brother, Jake, finishing fourth with 2.42 pounds. Tyler Parker was fifth with 2.36 pounds of bullhead.
Allied starts archery league
Allied Sportsmen Club, 12846 Clinton St. in Alden, will be starting its popular 3D Summer Archery League on April 27 and 28 with signups between 5:30 and 7:30 p.m. This is a 16-week open shoot, but participants only need 12 shoots to complete the league. The public can shoot the course as a walk-on any time during the 16-week schedule, Tuesday or Wednesday evening through Aug. 11.
This is an OPA-style league, meaning all distances of targets are known beforehand. Range finders can also be used. All targets have a colored 1-inch dot to key in on. The course changes every week. For information, contact John Floriano at 725-5822 or Kevin Ulrich at 430-1059.
It is still not too late to prepare and get involved with the state's Youth Turkey Hunt Weekend April 24-25. With an increase in junior hunting licenses sold in 2020 due to Covid-19, this is a great time to experience one of the most exciting hunts of the year. Junior hunters ages 12 to 15 are eligible but they must be accompanied by a licensed adult. Youngsters ages 12 and 13 must be accompanied by a parent, legal guardian or person ver 21, with written permission from parent or guardian. For 14- and 15-year-old junior hunters, the adult must be at least 18 if it is not a parent or guardian. In all cases, the mentor of the youth must be fully licensed (including turkey tag) but they may not carry a firearm or bow during the weekend. However, they may assist in the hunt, such as with calling.
The Youth Turkey Weekend Hunt bag limit is one bearded bird per junior hunter. If successful, the junior hunter will also be allowed to take a second bird during the regular season May 1-31. Shooting hours each day are from half-hour before sunrise to noon. Safety is always a huge consideration when turkey hunting. For a list of turkey hunting regulations and safety tips, check out dec.ny.gov/outdoor/32162.html.
If you are going to be in the woods during turkey season, you might want to consider helping the state's DEC through participation in a ruffed grouse drumming survey. For more information visit dec.ny.gov/animals/48169.html.