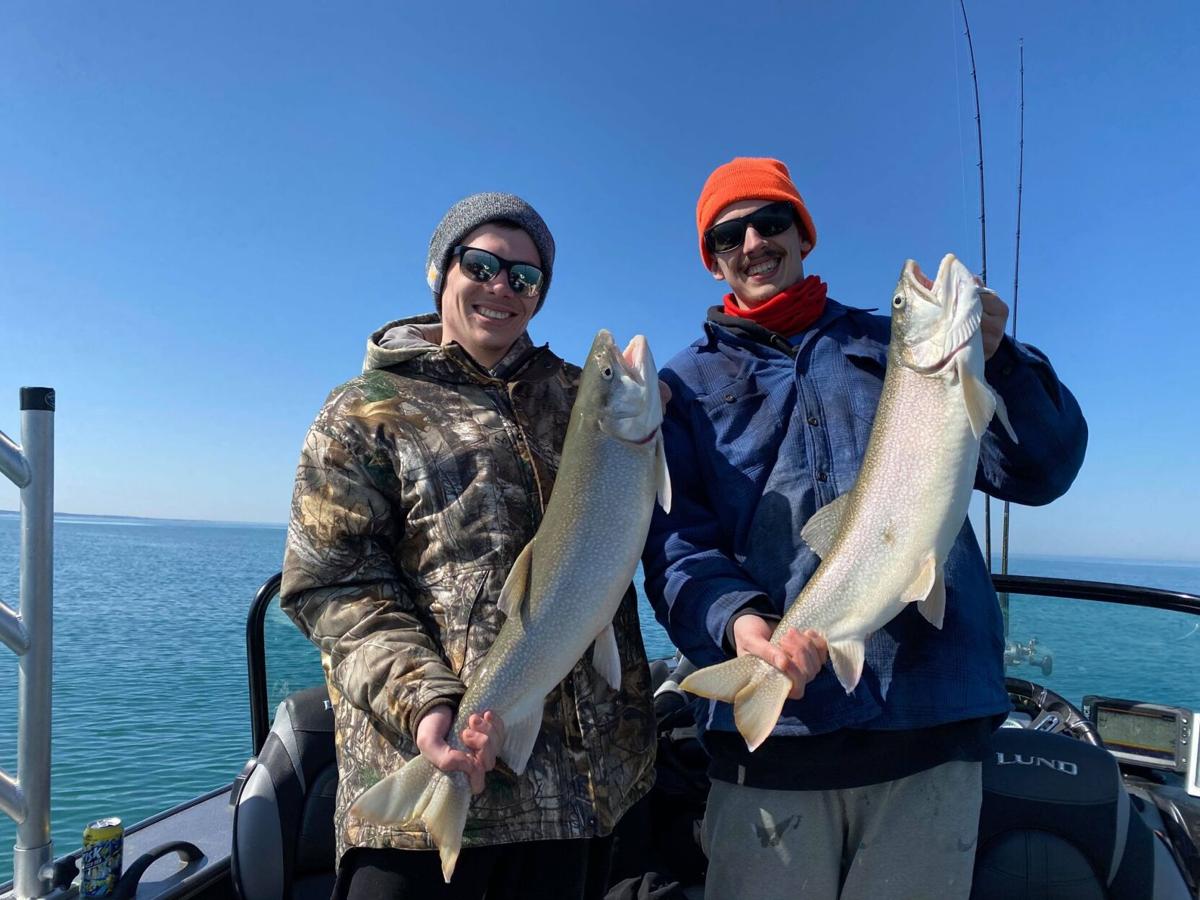 Learn to fly-fish from Orvis
With New York's inland trout season already underway, it's a good time to learn how to fly-fish and at your own pace. Orvis Buffalo is offering free online courses to get you started. By registering, you get access to step-by-step instructions through five virtual Fly Fishing 101 videos at subscribe.orvis.com/FF101BUFFALO/. Topics include fly-casting, rigging, fly selection and more, no matter your age or skill level.
After watching the series, Orvis extends an invite to book a one-on-one session with one of the store's fly-fishing professionals. A limited number of sessions are available each week. You can book online or call the store (276-7200).
Throughout April, Orvis also will be holding live virtual presentations at 8 p.m. every Thursday. Check out howtoflyfish.orvis.com/orvis-days to view the schedule, including spring dry fly-fishing on April 8 and nymph fishing on April 15.  
Spring Trap Leagues begin
Novice and veteran trap shooters will have an opportunity to shoot in Spring Trap Leagues that are starting up soon at the Alden Rod and Gun Club and Allied Sportsmen Club, both in Alden.
At the Alden Rod and Gun Club, at 12 County Line Road, the spring trap league begins April 9 and runs through June 11. This is a 300-bird scratch league, and all league and practice shooters are welcome. Sign-up time is 6 to 8 p.m. every Friday. Starting May 5, there will be a sign-up time from noon to 2 p.m. Wednesdays. For more information, call Tom Ess at 431-9292.
On April 11, Allied Sportsmen Club, at 12846 Clinton St., will kick off its spring trap league. This is a 300-bird scratch league and Sunday shooting will be from 11 a.m. to 1:30 p.m. Tuesday hours will be from 6 to 8 p.m. You must have 12 scores in 10 weeks. On June 13, there will be a shoot-off for classes A, B, C, and D based on scratch scores. A banquet will follow. Practice shooters and nonmember public are welcome to participate in the league. Instructors are available. Call Joe Truty at 857-1458.
Scholarship candidates sought
The Lake Erie Chapter of Fly Fishers International is looking for qualified high school seniors or students enrolled in college to apply for its annual William Schwartz Memorial Scholarship. Applicants should be in an environmental, biology, fisheries or similar course of study. Application deadline is May 1.
Candidates should submit all their personal information, current high school/college information, a letter of recommendation from a teacher or guidance counselor and a transcript of grades, as well as a brief explanation of what your goals and objectives are, your extracurricular activities and why you should be considered for the scholarship. Send all your information (care of the William Schwartz Memorial Scholarship) to Joan Rosner, 77 Kathy Lane, West Seneca, NY 14224. If you have any questions, call Rosner at 675-4766.
DEC summer camps canceled
The state Department of Environmental Conservation has canceled the opening of its four summer conservation camps for youths 11 to 17. Safety was the primary consideration. However, plans are underway to develop a virtual summer camp program.
Visit the DEC website at dec.ny.gov/education/29.html for when virtual sessions will be taking place. DEC summer camps will be celebrating 75 years in 2022, and there will be some focus on the history of the camps. If you have a story to tell about previous camp experiences, contact EducationCamps@dec.ny.gov.