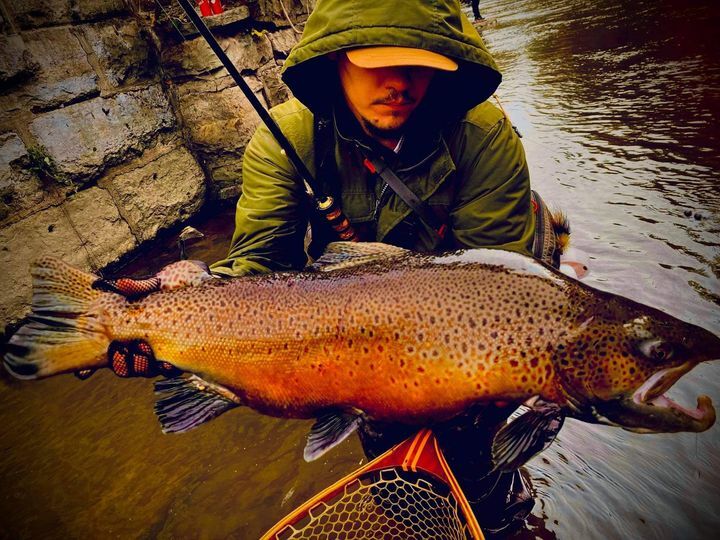 The state's Department of Environmental Conservation has released a proposal that the agency hopes will improve sunfish and crappie fishing in New York. The proposal includes a more conservative approach to regulations for these fish, as well as experimental regulations to allow opportunities for larger sunfish in certain waters. Some of the changes would reduce the sunfish statewide daily harvest limit from 50 to 25 fish; increasing the statewide minimum size limit for crappie from 9 to 10 inches; and implementing an 8-inch minimum size limit and a daily harvest limit of 15 sunfish as part of an experimental program in 11 different waters. Region 9's Silver Lake in Wyoming County and Region 8's Honeoye Lake in Ontario County would be part of the special list of waters that would be changed and managed from 2022 to 2025.
The regulatory proposal is open for review and public comment. Comments on the proposals should be submitted via e-mail to regulations.fish@dec.ny.gov or via mail to the Inland Fisheries Section, NYSDEC, 625 Broadway, Albany, N.Y., 12233-4753, with the subject line "Sunfish and crappie regulations." Comments will be accepted through Dec. 26. To read the proposal, log on https://www.dec.ny.gov/regulations/34113.html.
Wiesner wins $50K in walleye tourney on Chautauqua Lake
Josh Wiesner of Fon Du Lac, Wisc., won the $50,000 prize when he bested 15 other anglers Oct. 11-15 in the inaugural H2H Pro Walleye Series Championship on Chautauqua Lake. The contest was part of a five-day bracketed competition that served as the final championship for the year. Runner-up was Joe Okada of Madison, Wisc. This is a lure-only, artificial-only fishing contest, which makes walleye fishing more challenging.
Warm temperatures and difficult lake conditions made for a tough tournament to fish. Each angler went head-to-head to determine the winners each day. In the final, it was Okada and Wiesner in the fish-off. Wiesner caught five fish on the final day, weighing 12 pounds, 2 ounces, while Okada caught one fish at 2 pounds, 5 ounces. For more information on the tournament, including five days of on-the-water competition covered by daylong streaming national TV coverage, check out https://h2hfishing.com/.
Military, veteran waterfowl hunting days Nov. 11 and 13
Military veterans and active-duty hunters who are properly licensed will be offered an opportunity Nov. 11 and 13 in the Western Zone, even though the regular season is closed for ducks. To honor their service, they have the option of hunting those days when other duck hunters cannot. The daily bag limit is the same as those allowed during the regular season.
In addition to a state hunting license, a Harvest Information Program number, and a duck stamp, veterans or active-duty military must possess an active military identification card; actively participating guard or reservist identification card; retired military identification card; N.Y. State Driver's License with veteran status; Form DD214, Certificate of Discharge; or Form DD215, Corrected Certificate of Discharge. For more information on migratory game bird hunting regulations, visit https://www.dec.ny.gov/outdoor/106847.html.
Invasive species video unveiled by DEC
The state's Department of Environmental Conservation will release a documentary on Nov. 1 entitled "Uninvited: The Spread of Invasive Species." It is hoped that the documentary will raise the level of awareness about impacts of invasive species. DEC's Division of Lands and Forests will release the documentary through YouTube, explaining why invasive species pose a significant threat to the state's biodiversity and ecosystems, as well as public health and the economy.
The film features the collaborative work of DEC and partners, including the State Department of Agriculture and Markets, New York Natural Heritage Program, Partnerships for Regional Invasive Species Management (PRISMs), and New York State Invasive Species Research Institute (NYISRI). The documentary also addresses prominent emerging invasive species, such as spotted lanternfly, and lesser-known species of concern like scotch broom, while highlighting New York State's innovative efforts to combat the pests. Click https://vimeo.com/624066962/d891aaa554 to watch a trailer of the video.