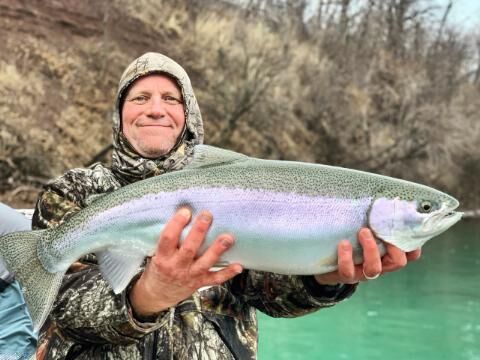 To raise the level of awareness of water safety for small personal watercraft for the 2021 season, Seabirds International will be teaming with Hamburg Water Safety and Rescue and the Buffalo Police Underwater Recovery Team to conduct a water safety press event at the Hamburg Town Park Beach launch ramp at noon March 21.
Andrea Vaillancourt-Alder, of Seabirds International, said 77 people have been rescued from Buffalo waters over three years. Many of those rescues could have been avoided by wearing a personal flotation device. Paddling in a kayak or canoe also poses certain risks. For more information, contact Vaillancourt-Alder at 392-2708 or email at seabird.ava@gmail.com.
Hawkeye Bowmen host Alaskan Shoot
The Hawkeye Bowmen Archery Club, located at 13300 Clinton St. in Alden, will be hosting its kickoff Alaskan Shoot on March 27-28. It is open to the public both days. Registration begins at 7 a.m. and closes at noon each day. Three 10-target courses are on the club grounds, and they will shut down at 2 p.m. each day. Cost is $12 each day, allowing you to shoot each of the three courses. Children under the age of 12 can shoot for free.
All archery equipment is welcome, including crossbows. If you do not have your own equipment and you would like to give bow shooting a try, club equipment may be used free of charge based on availability. All shooters must pull his or her arrows from targets. Covid-19 protocols, such as mask wearing and social distancing, will be in place. The kitchen will be open at 6 a.m., and a limited menu will be available for breakfast and lunch.
Tentative duck seasons set
Ever wonder how duck seasons are set? A structured process is now used by the state's Department of Environmental Conservation (with help from Cornell University and the state's Waterfowl Hunter Task Forces) to determine duck hunting season dates in the four main zones of the state. Input also was collected through a statewide survey, as well as through recent duck migration and abundance trends specific to each zone. No big changes are expected for 2021-22.
The federal framework for duck seasons for this fall and winter is anticipated to be:
Western Zone: Oct. 16 to Nov. 7 and Nov. 27 to Jan. 2, 2022.
Northeastern Zone: Oct. 2 to Oct. 24 and Oct. 30 to Dec. 5.
Southeastern Zone: Oct. 16 to Nov. 28 and Dec. 4-19;
Long Island Zone: Nov. 20-28 and Dec. 11 to Jan. 30, 2022.
For more information, check out dec.ny.gov/outdoor/40737.html. Hunter values will be reassessed after the 2023-24 seasons. DEC also will update migration information.
Goose, duck season input sought
The state's Department of Environmental Conservation and the Waterfowl Hunter Task Forces are seeking public input on the 2021-22 proposed special season dates for Canada geese. They would also like to know your opinion on proposed dates relative to brant, scaup, youth and military hunting dates and seasons.
For Canada goose, the West Central, East Central, Northeast, Lake Champlain and Hudson Valley areas are anticipated to be 30 days with a one-bird bag limit due to Atlantic Flyway reductions in populations. However, the South Area, where very few migratory geese have been taken, will remain at 80 days with a five-bird bag limit per day.
Brant season is expected to be 50 days with a two-bird bag limit per day. Scaup season will once again be a hybrid season like last year when the bag limit was two per day for 20 days and one per day for 40 days. Send comments to seasonwaterfowl@dec.ny.gov as soon as possible and include the waterfowl hunting zone that your comment references.