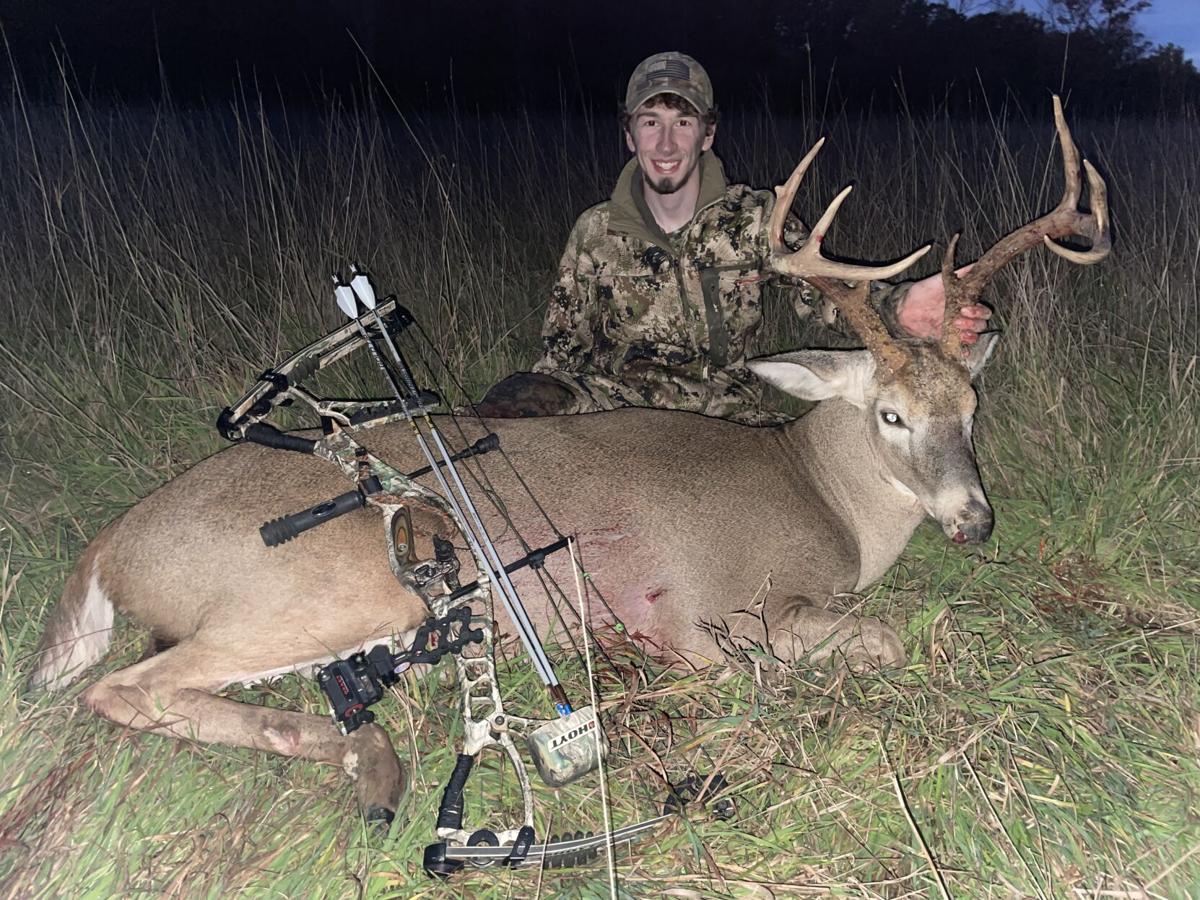 Nov. 20 is the opening of the regular big game season in the Southern Zone of New York State. Hunters should understand new safety regulations and changes that could impact a hunt. The regular season will continue through Dec. 12.
At the top of the list of changes is that all hunters using firearms must wear fluorescent orange or pink clothing – either a hat, vest or jacket that is visible in all directions. Another significant change is that there are extended hunting hours. Big game hunters can hunt from one-half hour before sunrise to one-half hour after sunset. Be sure to check the sunrise and sunset times in the part of the state that you will hunt.
Safety is your number one concern while afield. Be sure to properly identify your target before clicking off the safety, look beyond the target to make sure it is safe, and keep your finger off the trigger until ready to shoot. Treat every firearm as if it were loaded. Never shoot at sound or movement and always keep your gun pointed in a safe direction.
New this year is 12- and 13-year-old hunters are allowed to hunt deer only when accompanied by an adult 21 years of age or older with at least three years of hunting experience and properly licensed. This program does not apply in Erie or Rockland counties, which did not opt in to participate in the change through local law.
Deer, bear check set for opening weekend
It was announced this week that the Region 9 deer and bear check station located on Route 16 in Holland will be open to collect important data from hunters. This Erie County location will be open from noon to 8 p.m. on Nov. 20 and from 10 a.m. to 6 p.m. Nov. 21. Heading northbound on Route 16, it is located about one mile south of Holland.
Participation is voluntary. However, a few minutes of your time will help Department of Environmental Conservation wildlife biologists collect information to help them assess the status of Western New York's big game populations, including age as well as biological and harvest information. This also is a drop-off location for the Venison Donation Coalition before 5 p.m. each day.
Hunters are required to report any deer or bear that they have harvested to DEC through the website or through DEC's HuntFishNY mobile app on your smartphone.
Hunters help hungry through VDC
Successful deer hunters have the option of donating a portion of a deer or the entire animal through the Venison Donation Coalition, or VDC. Go to www.venisondonation.com, select a processor and take your deer in for butchering. Make sure to call ahead to the processor to make sure that they are open and receiving deer for the program. There is no cost to the hunter to donate to VDC. You also can drop off your deer at any deer check station across the state.
The VDC distributes venison through the eight regional food banks serving different counties throughout the state. Food banks pick up the venison from the participating processors and distribute it through its member agencies (soup kitchens, food pantries, churches, senior living facilities, etc.) to those in need. To receive venison, you should contact the food bank that serves your community. Nonprofit organizations that would like to participate in the distribution of ground venison to those in need should contact the food bank in their area to find out how to become a member agency. It's a great gesture of hunters helping the hungry.
Contest to decide where Santa should fish
In the spirit of the holiday season, Berkley Fishing is seeking the perfect fishing hole to send Santa after he makes his long Christmas journey this year. Berkley is looking for cities, towns and communities across the country to host jolly Saint Nick for an angling adventure, but there is a "catch." Berkley Fishing and Santa Claus will donate up to $25,000 to the winning town that has clearly demonstrated a conservation need or a special fishing access project that Santa and Berkley can support. It is a great way to spread some holiday cheer.
To enter the contest, go to www.santafishes.com and fill out the application. The application period is open until Dec. 5. The top five towns will be announced on Dec. 6 and the winning town will then be chosen by a popular vote from Dec. 7-12. Bring Santa to your town to fish and he will provide the winner with a unique monetary gift. It's also a great way to promote the diverse Western New York fisheries.