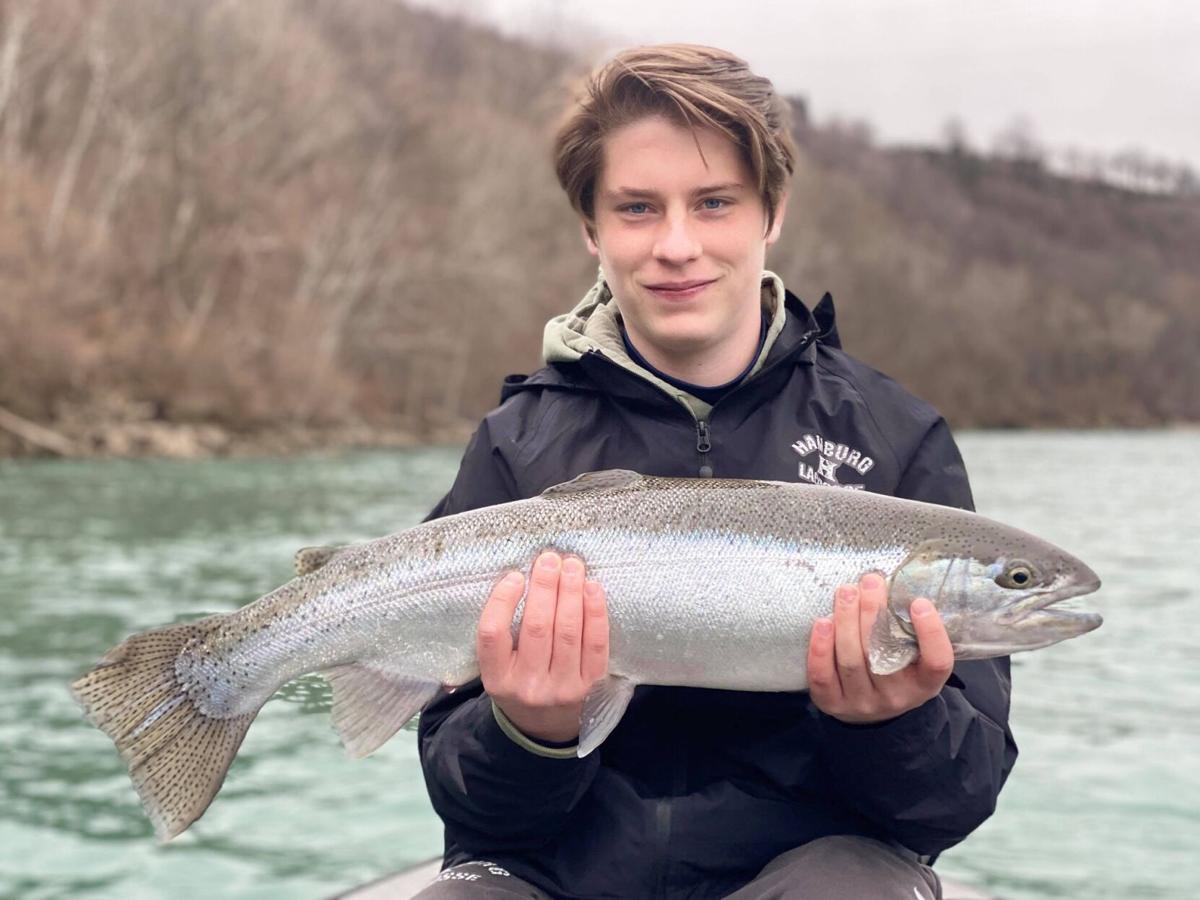 April 17 – Old Woods Birding Tour at Beaver Meadow Audubon Center, North Java, from 9 to 11 a.m. You must preregister at 585-457-3228 or buffaloaudubon.org. Cost is $8 members and $10 non-members.
April 18 – WNY Environmental Federation Meeting at Hoak's Restaurant, S4100 Lakeshore Road, Hamburg. For more info, call Dan Tone at 655-0975.
April 19 – Niagara County Fisheries Development Board monthly meeting starting at 6 p.m. For location.  contact chairman Bob Cinelli at 860-9774.
April 22 – Erie County Federation of Sportsmen's Clubs monthly meeting at West Falls Conservation Society, 55 Bridge St., West Falls starting at 7 p.m.
April 24 – Grand Island Owl Prowl at Buckhorn Island State Park from 8 to 9 p.m. Meet at the Woods Creek Kayak Launch. Donations accepted. You must preregister at 585-457-3228 or buffaloaudubon.org.
April 24 – Boating Safety Certification at DeVeaux Woods State Park, Niagara Falls, from 8 a.m. to 5 p.m. Preregister at 282-5154.
April 24-25 – Youth turkey hunting weekend for junior hunters ages 12 to 15. Must be accompanied by a licensed mentor.
April 26 – Niagara County Federation of Conservation Clubs monthly meeting at the Lockport Town Hall, corner of Beattie and Dysinger, Lockport, starting at 7 p.m.
April 27 – WNY Trout Unlimited virtual monthly meeting starting at 7:30 p.m. Guest speaker will be Colin McKeown, host of "The New Fish Fisher Show." McKeown  will present brook trout fishing in Labrador. Public is invited. Request a Zoom link at meeting@wnytroutunlimited.org.
April 27-28 – Allied Sportsmen 3D Summer Archery League opening dates through Aug. 11 at 12846 Clinton St., Alden. Sign up from 5:30 to 7:30 p.m. each night for this 16-week open shoot. The is an OPA-style shoot. For more info, contact John Floriano at 725-5822 or Kevin Ulrich at 430-1059.
May 1-31 – Regular wild turkey season opens for upstate New York. Bearded birds only. Two birds per season but only one per day.
May 1 – Walleye, northern pike, pickere, and tiger musky seasons open under the state's regular season guidelines.
May 1-2 - Enchanted Mountain Beagle Club field trial at 2600 Oakes Road, Olean. For more information, contact Ben Giles at 585-610-9679.
May 2 – Birding with the B.O.S. at Evangola State Park from 8 to 10 a.m. Join New York State Parks and the Buffalo Ornithological Society. Call 549-1050 to register or for more info.
May 4 – Niagara Musky Association virtual monthly meeting starting at 7 p.m. For more information, contact president Scott McKee at 225-3816.
May 4 – Lake Ontario Charter Boat Association will hold its monthly meeting at Irondequoit Bay Fish and Game Club, 658 Bayfront South, Rochester, starting at 7 p.m.
May 6 – Lake Ontario Trout and Salmon Association monthly meeting at Bootleggers Cove Marina, Wilson Harbor, starting at 7 p.m. Outdoor meeting at the back of On The Rocks boat for instruction and tips. lotsa1.org
May 7-16 – Lake Ontario Counties Trout and Salmon Derby. $15,000 for largest salmon and $30,000 in other prizes. loc.org
May 8-14 – Wilson Harbor Salmon Slam and $1K a Day event for seven days as a preliminary warmup to the Wilson Harbor Invitational set for May 15-16. Check out greatlakesspecialevents.com/whi.html for details.
April Greater Wellsville Trout Derby, sponsored by the Wellsville Lions Club, has been canceled for 2021.
May 7 – Lewiston Smelt Festival is canceled for 2021.
July 15-25 – 30th Annual Erie Canal Fishing Derby has been canceled for this year and will be rescheduled for July 7-17, 2022.