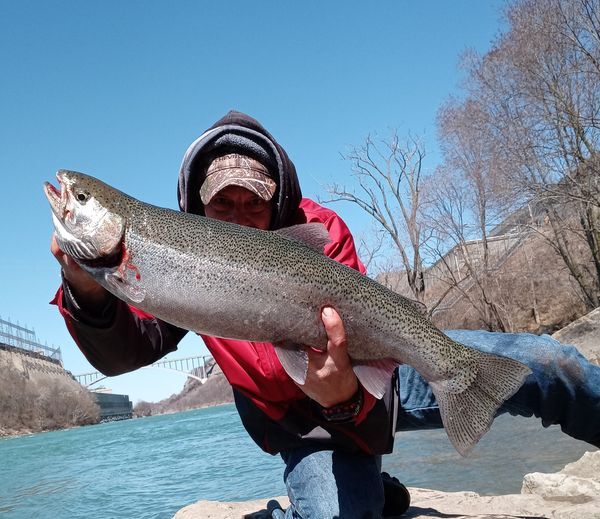 April 11 – Final day, 10th Annual Niagara County Bullhead Tournament running through 1 p.m. Weigh in for the best two bullheads combined will be 9 a.m. to 1 p.m. at the Wilson Conservation Club, Route 425, Wilson. For more info call Eric at 628-6078.
April 11 – Spring trap league begins at Allied Sportsmen Club, 12846 Clinton St., Alden. This will be a 300-bird scratch league, Sunday 11 a.m. to 1:30 p.m. and Tuesday 6 to 8 p.m. Must have 12 scores in 10 weeks. June 13 will be a shoot-off for classes A, B, C, D, based on scratch scores. Banquet will follow. Practice shooters and nonmember public is welcome. Instructors are available. For info call Joe Truty at 867-1458.
April 12 – Application deadline for DEC's Buffer in a Bag Program for free tree and shrub seedlings. For more info email treesfortribs@dec.ny.gov or check out dec.ny.gov.
April 13 – Erie County Trappers Association monthly meeting at the home of Rick and Patti Wattengel, 12580 Jennings Road, Lawtons, starting at 7:30 p.m. Meeting topic will be trap modification and preparation (boil, dye and wax methods). Call 337-2556 for more info.
April 15 – Final day of snow goose season.
April 17 – Spring Perch Tournament on Canandaigua Lake, 7 a.m. to 3 p.m. Team event with 1-3 anglers per boat. $50 entry fee per boat. Event is six heaviest perch per team. Preregistration at Doc's Tackle. For more info call Mike Rogers at 585-749-9689.
April 19 – Old Woods Birding Tour at Beaver Meadow Audubon Center, North Java from 9 to 11 a.m. You must preregister at 585-457-3228 or buffaloaudubon.salsalabs.org. Cost is $8 members and $10 nonmembers.
April 19 – Niagara County Fisheries Development Board monthly meeting starting at 6 p.m. For location contact chairman Bob Cinelli at 860-9774.
April 22 – Erie County Federation of Sportsmen's Clubs monthly meeting at West Falls Conservation Society, 55 Bridge St., West Falls, starting at 7 p.m.
April 24 – Grand Island Owl Prowl at Buckhorn Island State Park from 8 to 9 p.m. Meet at the Woods Creek Kayak Launch. Donations accepted. You must preregister at 585-457-3228 or buffaloaudubon.salsalabs.org.
April 24 – Boating Safety Certification at DeVeaux Woods State Park, Niagara Falls, from 8 a.m. to 5 p.m. Preregister at 282-5154.
April 26 – Niagara County Federation of Conservation Clubs monthly meeting at the Lockport Town Hall, corner of Beattie and Dysinger, Lockport, starting at 7 p.m.
April 27-28 – Allied Sportsmen 3D Summer Archery League opening dates through Aug. 11 at 12846 Clinton St., Alden. Sign up from 5:30 to 7:30 p.m. each night for this 16-week open shoot. The is an OPA style shoot. For more info contact John Floriano at 725-5822 or Kevin Ulrich at 430-1059.
Greater Wellsville Trout Derby, sponsored by the Wellsville Lions Club, can been canceled for 2021.