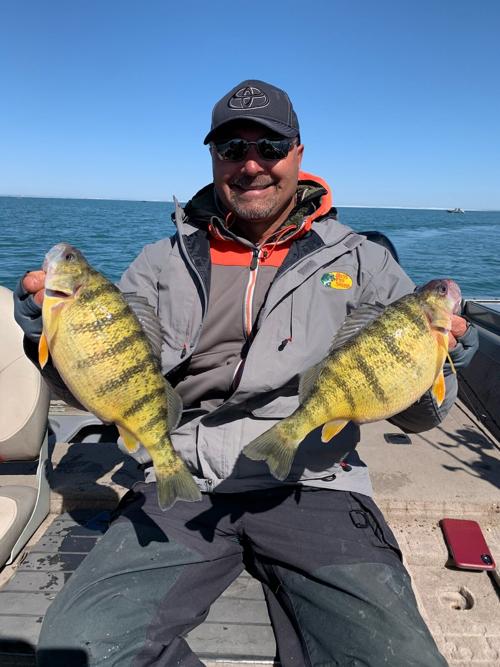 March 27-28 – Hawkeye Bowmen Archery Club will hold its Alaskan Shoot at 13300 Clinton St., Alden. Registration is from 7 a.m.-moon. Cost is $12 per day. Open to the public. Kids under 12 are free. Ranges close at 2 p.m.
March 28– Winter 3-D Team Archery League Final Shoot-Off at West Falls Conservation Society, 55 Bridge St., West Falls. Call Mike Cummings at 655-5030 for more info.
March 28 – Boston Valley Conservation Society, 9624 Zimmerman Road, Boston spring trap league begins for 10 weeks. Shooting every 9 a.m. to noon Sunday and 6-8 p.m. Thursday. Teams, individuals and practice shooters welcome. Cal 335-4111 for more info.
March 28 – Final day, Coyote hunting season.
March 28 – Niagara Region 3-D Outdoor Archery League at Allied Sportsmen's Club, 12846 Clinton St., Alden. Sign in from 7:30 a.m. to noon. Masks required. 15 targets with known distances. All classes can use adjustable sights. Walk on shooters welcome. No food available. For more info contact John Floriano at 725-5822 or Marty Handley at 870-2653. This is the final shoot of the league.
March 30 – WNY Chapter of Trout Unlimited monthly virtual meeting with local fly-fishing author, photographer, and instructor Rick Kustich of Getzville. He will be talking about "Swinging the fly for steelhead." This is open to the public. Email at meeting@wnytroutunlimited.org if you would like the link.
April 1 – Inland trout and salmon opening day.
April 3 – Calls of the Wild at Joseph Davis State Park, Lewiston from 9 a.m. to noon. Register at 282-5154.
April 3 – Outdoor Skills program at Reinstein Woods, 93 Honorine Drive, Depew starting at 10 a.m. For adults and kids age 8 and older. Preregistration required at 683-5959.
April 6 – Niagara Musky Association monthly virtual meeting at 7 p.m. For more information contact president Scott McKee at 225-3816.
April 6 – Lake Ontario Charter Boat Association will hold its monthly meeting at Irondequoit Bay Fish and Game Club, 658 Bayfront South, Rochester starting at 7 p.m.
April 7 – In search of a Labrador Twister program (another name for a woodcock) at Knox Farm State Park from 7:30 p.m. to 9:30 p.m. Call 549-1050 to register.
April 9-11 – 10th Annual Niagara County Bullhead Tournament starting at 5 p.m. on April 9 and running through 1 p.m. on April 11. Weigh in for the best two bullheads combined will be 9 a.m. to 1 p.m. at the Wilson Conservation Club, Route 425, Wilson. For more info call Eric at 628-6078.
April 10 – Deer Search WNY and Gary Huber will be holding a seminar for all holders of a New York Leashed Tracking Dog license starting at noon at the Irondequoit Bay Fish and Game Club, 658 Bayfront South, Rochester. For more info check out www.deersearchwny.org.
April 10 – Fun Facts with Kelly: Wetland Edition at Beaver Island State Park from 1 p.m. to 3 p.m. Preregister by calling 282-5154.
April 13 – Erie County Trappers Association monthly meeting at the home of Rick and Patti Wattengel, 12580 Jennings Road, Lawtons starting at 7:30 p.m. Meeting topic will be trap modification and preparation (boil, dye and wax methods). Call 337-2556 for more info.
April 15 – Final day of snow goose season.
April 17 – Spring Perch Tournament on Canandaigua Lake 7 a.m. to 3 p.m. Team event with one to three anglers per boat. $50 entry fee per boat. Event is six heaviest perch per team. Preregistration at Doc's Tackle. For more info call Mike Rogers at 585-749-9689.
April 19 – Niagara County Fisheries Development Board monthly meeting starting at 6 p.m. For location contact chairman Bob Cinelli at 860-9774.