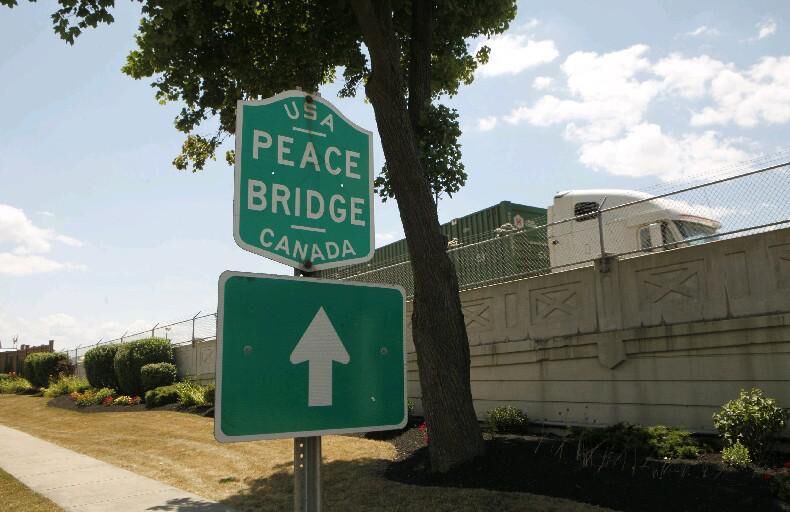 The federal government tried to hogtie New Yorkers as punishment for the state's Green Light law and its strategy was to lie, not just to millions of New Yorkers who use the nation's Trusted Traveler programs, but to the courts.
Last week, leaders of the Department of Homeland Security admitted the fabrication. Thus, the DHS – formed in the aftermath of the 2001 terror attacks to protect Americans – instead turned against its own citizens. And it's not the only time.
Here's how the Trump administration politicized justice in New York: Responding to the state's 2019 Green Light law, which granted driver's licenses to undocumented residents, the administration barred New Yorkers from Trusted Traveler programs that help to speed international travel. Its fabricated explanation was that New York – and New York, alone – was putting national security at risk by denying border agents access to driver information from the Department of Motor Vehicles.
It wasn't true. They lied.
Other states have similar laws and also block federal access to their motor vehicle records. Whether those are wise policies is a fair question but irrelevant to this issue. The fact is that the Department of Homeland Security falsely claimed that New York was the only state with such a system and it moved against its residents, denying them membership in programs such as Nexus, Global Entry and other Trusted Traveler programs.
Those programs are vital to the economy of Western New York and other border communities. It is only by sheer coincidence that the lie was told only weeks before the coronavirus pandemic prompted Canada and the United States to close their shared border to most traffic, rendering the action largely moot.
Now, access to the programs has been restored. Earlier Thursday, before the admission by federal lawyers, acting Homeland Security Secretary Chad Wolf announced that he had reversed his deceitful order.
Green Light laws such as New York's are controversial. Opponents see them as granting official status to those here illegally. Supporters say that because those people are here and driving, licensing them makes the roads safer. It's a legitimate debate, and New York legitimately decided to pass the bill.
The appropriate response to objectors is through the courts and persuasion. It isn't – it must not be – through government lies that undercut millions of honest citizens. But that's what Washington did.
Fortunately, Audrey Strauss, the acting U.S. attorney for the Southern District of New York, decided to come clean. Strauss is the successor to her former boss, Geoffrey S. Berman, who was recently forced out of office by President Trump and Attorney General William S. Barr. She's not the one Trump wanted but, fortunately for New Yorkers, she's the one he got.
With their own eyes, Americans are seeing disturbing evidence of the politicization of justice and law enforcement. In Portland, Ore., and maybe soon in other cities, the DHS – unwanted by state and local authorities – is fomenting unrest that it was purportedly sent to quell.
Last week, in another matter, a U.S. judge ruled that federal officials had returned former Trump attorney Michael Cohen to prison in retaliation for his plan to write a book about Trump.
Cohen had been released because of the coronavirus pandemic, but officials of the federal Bureau of Prisons put him back behind bars on grounds that he refused to sign a document that would have barred him from writing a book for the duration of his sentence.
U.S. District Judge Alvin K. Hellerstein said it was retaliatory and an infringement of Cohen's rights. Millions of New Yorkers have learned first hand how plausible that is.
What's your opinion? Send it to us at lettertoeditor@buffnews.com. Letters should be a maximum of 300 words and must convey an opinion. The column does not print poetry, announcements of community events or thank-you letters. A writer or household may appear only once every 30 days. All letters are subject to fact-checking and editing.
Catch the latest in Opinion
Get opinion pieces, letters and editorials sent directly to your inbox weekly!