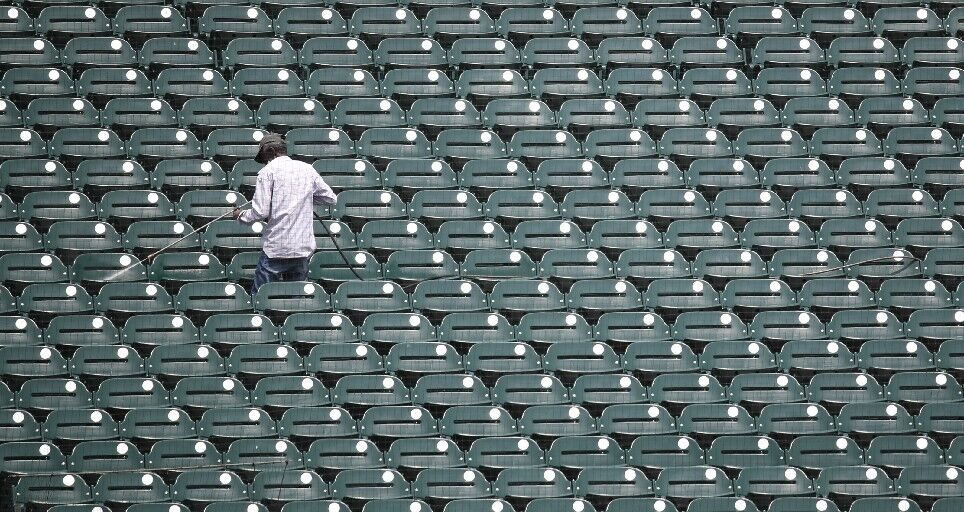 It doesn't matter that Buffalo was not the Toronto Blue Jays' first choice as the place to play their home games this season. Winning ugly is still winning, as the saying goes.
Start spreading the news: The Blue Jays' home away from home will be Sahlen Field. That's a win for baseball fans in Western New York, even if they can't buy tickets to the games. Major League Baseball is playing in empty ballparks this year, a Covid-19 compromise to allow a 60-game season to take place. The Jays open their season tonight in Tampa.
The Blue Jays had planned to play their home schedule at Rogers Centre in Toronto, but Canadian officials said no, citing concerns about the risks of Covid spread from the other teams traveling to and from Toronto. The Blue Jays, preferring a major league park to Buffalo's Triple-A facility, had made overtures to the Pittsburgh Pirates and Baltimore Orioles about sharing their parks, but those were also rebuffed by public health officials.
We may be the Jays' fourth or fifth choice, but we're willing to turn the other cheek and welcome the parent club of the Triple-A Buffalo Bisons.
The games will be made-for-TV events, with fake images of fans and simulated crowd noise during the broadcasts. The Blue Jays' home opponents include the New York Yankees and Mets and the Boston Red Sox. Fans are unlikely to run into their favorite stars in a restaurant or corner store, as players will mostly be kept inside quarantine bubbles. But, here and there, some fans will no doubt catch glimpses of Aaron Judge, Jackie Bradley Jr. or Jacob deGrom when those players come to town.
The Blue Jays' core of up-and-coming stars, including Vladimir Guerrero Jr., Bo Bichette and Cavan Biggio, are familiar to Bisons fans from their minor-league days. A total of 18 former Bisons are on the Jays' roster.
Some quick-thinking entrepreneurs are no doubt working on Buffalo Blue Jays hats to bring to market. They would make a fun souvenir, but let's not get carried away.
Soon after what was then called Pilot Field opened in 1988, Buffalo made a push for a National League expansion team. The league chose Denver and Florida in 1993. Considering the size and demographics of Buffalo Niagara, we are no more likely to get a major league team here than for the NBA to bring back the Buffalo Braves. But we're happy to share.
Forget the Yankees and the Mets and Cleveland. We're Jays fans now.
What's your opinion? Send it to us at lettertoeditor@buffnews.com. Letters should be a maximum of 300 words and must convey an opinion. The column does not print poetry, announcements of community events or thank-you letters. A writer or household may appear only once every 30 days. All letters are subject to fact-checking and editing.
Concerned about COVID-19?
Sign up now to get the most recent coronavirus headlines and other important local and national news sent to your email inbox daily.