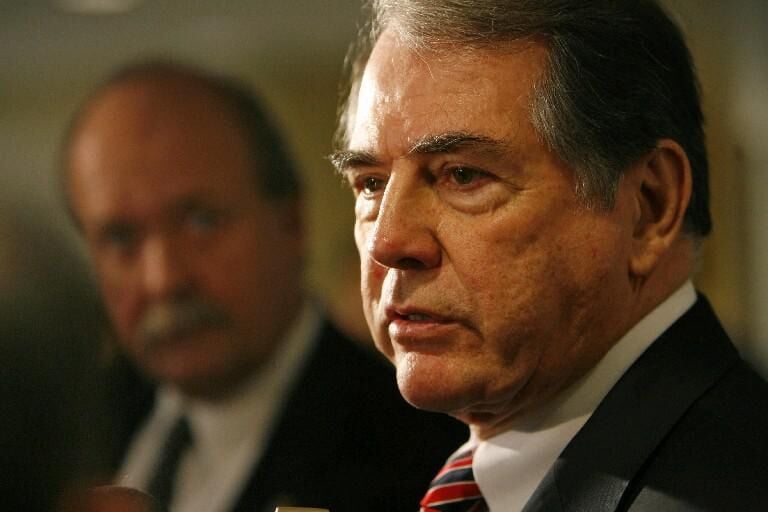 Reopening schools in the fall rates as a worthy goal, important to making up ground after the lost learning in spring caused by Covid-19.
However, there cannot be a rush to reopen that overshadows the need to do so safely. Restarting schools without adequate safety precautions could lead to a scenario in which working parents count on their children being in a classroom each day, only to be thrown into something close to chaos if a second wave of the novel coronavirus were to cause schools again to send kids home.
We often find ourselves at odds with Buffalo Teachers Federation President Philip Rumore, but he and the teachers union have a constructive role to play in ensuring that safety does not take a back seat in reopening plans. Rumore told The News last week that the union was prepared to go to court if necessary to stop the school district from implementing a reopening plan that does not adequately take safety measures into account.
Let's hope it does not come to a court showdown. Consultation and cooperation will bear more fruit than antagonism.
A recent Buffalo News story described a working group in the Buffalo district that includes teachers, parents, administrators and others, collaborating on a plan for reopening.
Darren Brown-Hall, chief of staff for the Buffalo Public Schools, said the district wants to share its plans widely and refine it based on feedback it receives. And time is growing short. Districts have until July 31 to post their plans online and send a link to the state Department of Education.
"Stakeholders" is more than a buzzword when it comes to reopening schools. High stakes exist for students, parents and other family members, for teachers, staff and administrators, and for businesses and other employers that are affected by whether working parents have their children in school.
No one is more aware than teachers of the toll paid by many students for whom distance learning is rife with challenges. Digital divides in urban and rural areas keeps many from having insufficient online access. Students from impoverished households who depend on subsidized breakfasts and lunches at school are finding those meals harder to come by.
"Many of us desperately want to get back into the classroom," Peter Stuhlmiller, president of the Kenmore teachers union, told The News. "But we want to get back to an environment that is safe for us and our students."
President Trump has urged governors to order school buildings to reopen, even threatening to "cut off funding" for schools that continue remote learning. Republican lawmakers are discussing that as a possible condition attached to education funding in the next federal stimulus package, but this approach relies more on magical thinking than on sound science. The current national surge in Covid-19 cases in many states, in contrast to New York's success in driving down infection rates, demonstrates that the virus has not gone away – the country is still in the first wave – and that, in a sense, all epidemiology is local.
The coronavirus mitigation efforts now underway in Texas or Florida are sharply different from those in New York or West Virginia. Issuing a blanket mandate for all states to bring kids back into schools makes no more sense than handing out the same prescription drug to everyone walking into a drugstore on a given day.
As noted before in this space, a hybrid model of in-person and remote learning will probably make the most sense for many schools. Teachers unions in the nation's five largest school districts – New York City, Los Angeles, Chicago, Miami and Clark County in Nevada – are mostly opposed to a full return to in-classroom instruction.
The BTF has not announced outright opposition to reopening, which is a good thing. The union has a prominent voice in the community that it is sensibly deploying to ensure that teacher safety is accounted for. Without adequate safeguards, any plan to reopen schools will be no more than a house of cards.
What's your opinion? Send it to us at lettertoeditor@buffnews.com. Letters should be a maximum of 300 words and must convey an opinion. The column does not print poetry, announcements of community events or thank-you letters. A writer or household may appear only once every 30 days. All letters are subject to fact-checking and editing.
Concerned about COVID-19?
Sign up now to get the most recent coronavirus headlines and other important local and national news sent to your email inbox daily.