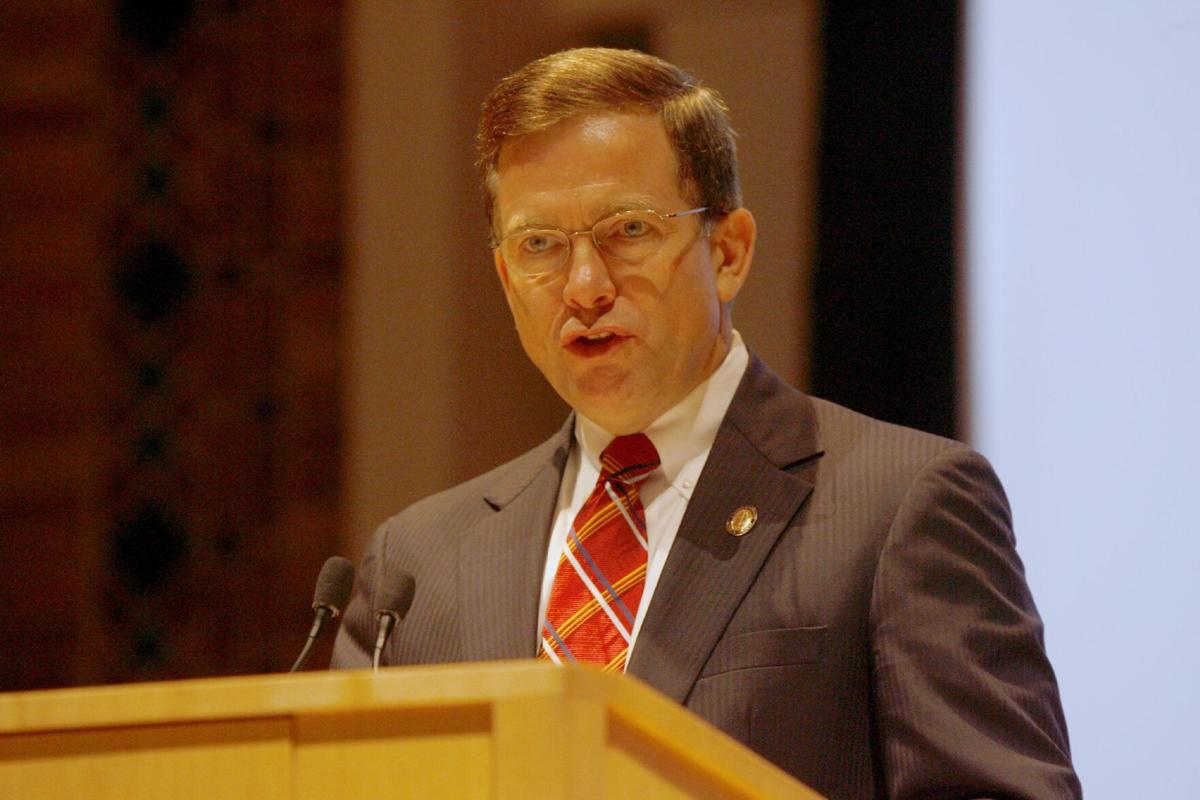 Canisius College is undergoing the economic reckoning that top officials have feared. Enrollment is falling and a projected $20 million hole has opened in a $75 million budget.
President John J. Hurley made the difficult decision to lay off 96 employees, including 25 professors. Laying off professors and cutting some academic programs will eventually save $2.5 million, Hurley said.
But it's more than just layoffs. Hurley is doing the difficult but necessary work of shaping the institution of the future. If he doesn't do it now, a more difficult job will await later.
The announcement landed hard for those about to lose their jobs, despite a year severance. The Faculty Senate at the college sent a vote of no confidence in Hurley and the college Board of Trustees. It is an unfortunate and unfair reaction that ignores the grim reality facing higher education institutions across the nation.
Canisius and Niagara County Community College remain the only regional institutions announcing layoffs, although growing challenges could cause others to join them.
Low enrollment has long been a problem. Pressure to compete often resulted in reduced tuition – Canisius College's sticker price is around $28,000 to $29,000 a year but many students – about 1,800 in the undergraduate college – end up paying around $14,000 to $15,000. With other costs and government compliance rules, the financial model was difficult.
The Canisius Board of Trustees ordered Hurley to make $12.3 million in budget cuts without digging too deep. They also wanted him to look beyond budget cuts toward the future. What sort of collaborative entity will emerge to meet the private higher education needs in Western New York?
Hurley, a former commercial bankruptcy lawyer, knows that whenever there is too much supply and too little demand, something is going to give. Higher education media have been reporting on closures and mergers, which are up sharply. It isn't an avalanche, but many schools sit perched on the edge. Part of the answer at Canisius involves reformulating course offerings. It makes sense. Investment in new programs for undergraduates where there is a declining market is not a winner.
The decision has been highly criticized by those who see the changes as moving away from the 150-year-old Jesuit college's liberal arts history. Layoffs and course changes evoked sharp criticism by those directly affected and some employees, who have taken to social media and threatened to sue.
A number of the faculty being let go are tenured, and thus figure "legal rights" should make them immune from being fired. Hurley responded that the college is entitled to eliminate programs and the faculty associated with them. Again, the college is offering severance. Keeping everything the same would require every undergraduate student to pay another $1,500 in tuition. That's not plausible. Canisius must make strategic choices. That's what Hurley is doing.
Meanwhile, Hurley, who started his 11th year as president on July 1, has tried to incorporate change, sending a message of creativity and collaboration. He is left to defend himself.
Hurley is willing to enact the kind of bold reinvention that will sustain and grow the college into the future. He deserves the community's – and college's – support.
What's your opinion? Send it to us at lettertoeditor@buffnews.com. Letters should be a maximum of 300 words and must convey an opinion. The column does not print poetry, announcements of community events or thank-you letters. A writer or household may appear only once every 30 days. All letters are subject to fact-checking and editing.
Concerned about COVID-19?
Sign up now to get the most recent coronavirus headlines and other important local and national news sent to your email inbox daily.