One of the last times I spoke with George Arthur at length was in July, in a phone conversation. Rep. John Lewis, the legendary champion of American civil rights, had just died in Georgia. Arthur remembered Lewis from some conversations when they served years ago on their respective city councils in Buffalo and Atlanta, and they happened to end up at the same conference.
As usual, to say Arthur simply "knew" Lewis did not come close enough. They bonded over Buffalo, a city where Lewis made a pivotal childhood visit 70 years ago to stay with relatives who moved away from harsh legal segregation in the South. Lewis told Arthur the Buffalo street on which those cousins lived in the 1950s, and as we talked, Arthur could not quite remember which one it was.
Then he did. He recalled the street and called me back. I thanked him but did not write it down, a colossal mistake, because I made an assumption about George Arthur and Buffalo, based on the guy's eternal energy.
A.J. Smitherman "was a person of such high moral character, and he came through those times and was still able to save his family and his
If at some point I still needed to know that street, he would be around to tell me. He would be around with that stunning perspective, that treasury of intimate community stories. We talked one more time in late summer when I was writing a piece on Big Jim Parker, a Black man who in 1901 helped subdue the assassin of President William McKinley in Buffalo, and whose role – as happened all too often – was all but wiped from history.
Arthur was his usual warm and reflective self. Thinking of how Parker was so easily forgotten, Arthur offered a beautiful take on how he saw downtown Buffalo as a child, how he and his friends used to routinely "cut through Market Arcade if we were going to a show." He spoke of a youth built around what he described as his beloved lower East Side, and how too many tales of achievement, love and passage from that community were traditionally overlooked beyond it.
"People don't know that history," he said, alluding to a guiding mission in his life. The accounts of remarkable accomplishment which he had seen first-hand were routinely ignored by the white newspapers and white historians of his youth, making it far more difficult for a neighborhood to build on its own past and leaving it more susceptible to destructive choices by careless bureaucrats who lacked that appreciation.
He was intent on making sure the communities that nurtured him regained a full sense of who they were, and thus who they are. As we spoke, he noted in passing that he was in some discomfort and had a doctor's appointment the next day. At 87, Arthur tried to brush off any concern, but the truth is that even visionaries cannot go on forever.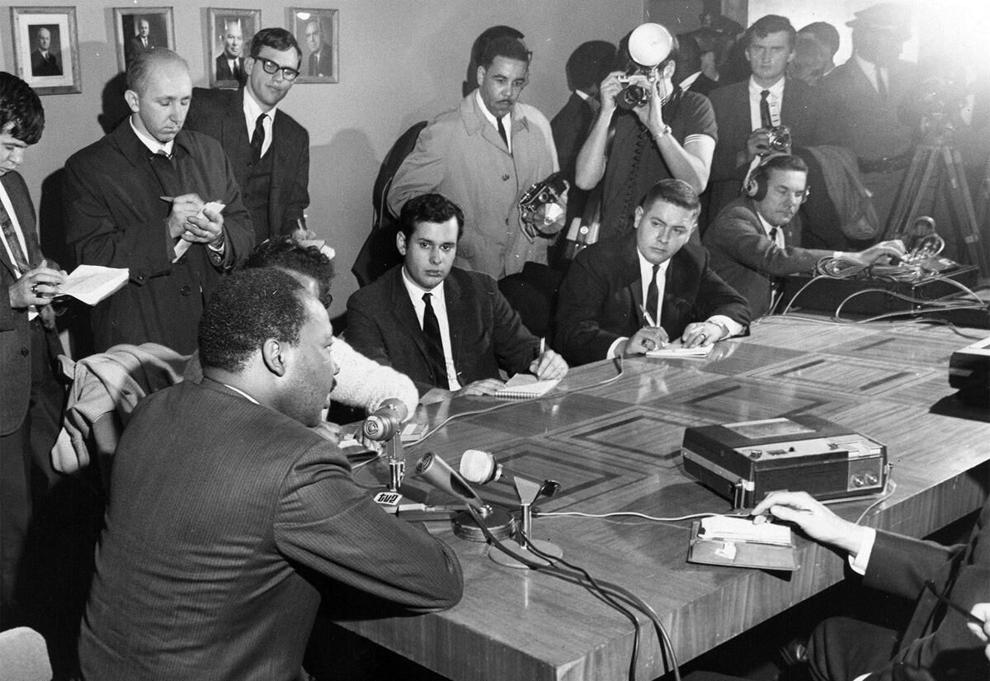 He died on Christmas Day after a long illness, triggering a wave of grief.
"When you look at George, the breadth of his life, what he was able to accomplish, how resilient he was, you have to think of what a blessing he was to all of us and what a role model he should be for our children," said Barbara Seals Nevergold, a community historian and former president of the Board of Education.
Certainly, Arthur will be remembered for a powerfully significant career in government. He was longtime Common Council president and a candidate for mayor. In the 1970s, he was lead plaintiff in a federal lawsuit to break up years of segregation in the city schools, and he served on the Buffalo Fiscal Stability Authority until he was in his 80s.
As Richard Lipsitz, president of the Western New York Area Labor Federation, AFL-CIO, said in a statement, he was a skilled photographer, a student of jazz - and a longtime friend of labor.
Arthur was welcoming, thoughtful and funny, qualities balanced with fierce political tenacity. Beyond all else, in his 80s, Arthur offered a one-of-a-kind historic witness, leaving "a void in Western New York that will not soon be filled," as U.S. Sen. Charles Schumer reflected on Twitter.
When Dr. Martin Luther King Jr. spoke at Kleinhans Music Hall in 1967, five months before King's assassination, Arthur was part of a small group of Black community leaders that met with him and stood nearby during a news conference. Indeed, when I wrote a 2017 column about a Robert L. Smith image that showed a line of spectators waiting to greet King, it was Arthur who identified the late Rev. Willard Williams – a Buffalo minister and an old friend of the civil rights icon – as a guy approaching King in jubilation.
Fifty years ago to the month, Dr. Martin Luther King Jr. was here to speak in the wake of the riots of 1967, when violence erupted in impoverished Buffalo neighborhoods, as it did in dozens of cities across the
At the Nash House – the community museum whose purpose and existence Arthur championed – he once showed me a photograph in which he was part of a group that included A.J. Smitherman, longtime publisher in Buffalo of The Empire Star, a Black community newspaper.
Smitherman, overlooked outside his own community for too long, had a searing and heroic American story: He became a publisher in Buffalo after journalistic truth-telling in Oklahoma forced him to flee with his family in the wake of the 1921 Tulsa massacre, when a murderous white mob attacked the African-American community.
Former Common Council president watched with a lifetime's worth of sadness as a ruling by state Attorney General, clearing officers in death of a 20-year-old in their custody, reignited simmering divisions in the
Arthur knew Smitherman. As a young man, Arthur worked for him. In a city where too many monumental achievements almost disappeared from larger memory, Arthur played a role in keeping them alive through his own testament. The kind of courage exhibited by Smitherman ought to be a source of larger civic pride, Arthur said, a way to galvanize greater Buffalo at a time "when we all need to come together."
Long after Smitherman's death, Nevergold's research helped lead to his exoneration from bogus charges in Oklahoma. She spoke Saturday of Arthur as always being "warm and generous with his time," praising him for the "depth of his contribution to school equity and equality," and she was especially passionate about the driving mission that she hopes we all support, in Arthur's honor.
All too often, Nevergold said, those without familiarity or real knowledge of African-American communities know of them only with an "emphasis on blight and disadvantage." Arthur believed it was critically important to put the spotlight on a different history of long-neglected truths, an effort that explained his commitment to the Michigan Street African-American Heritage Corridor.
Arthur, with deep family roots in Buffalo, grew up "seeing it as a very diverse community and feeling all that culture, and he understood the contributions made by the Black community not only to that area but to the entire community of Buffalo," Nevergold said.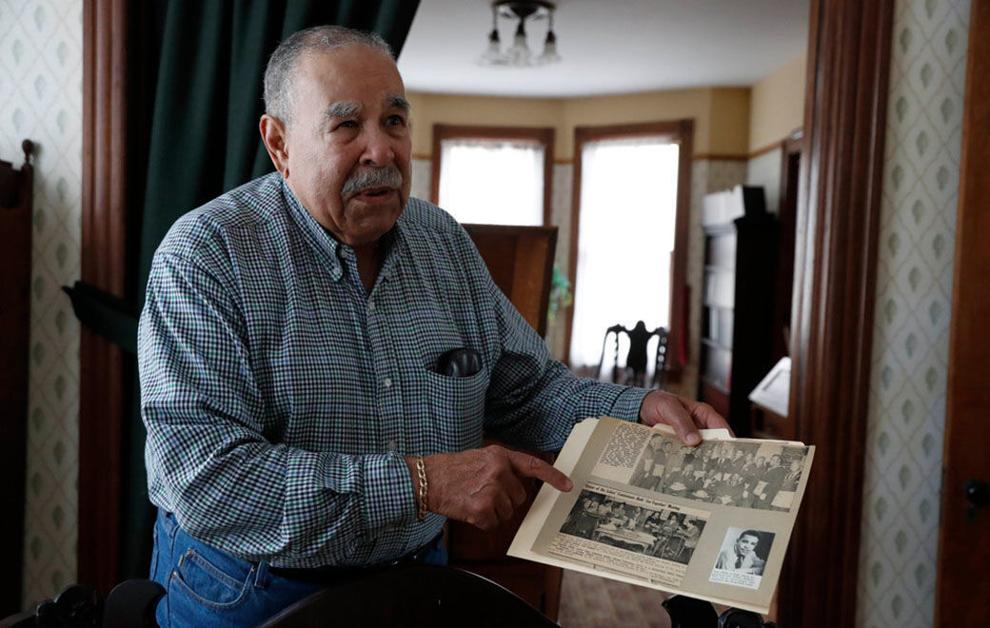 That heritage, he felt, should be a source of regional pride, and the courage and vision of the late Rev. J. Edward Nash, Sr., pastor of the Michigan Street Baptist Church, became Arthur's particular beacon. Sharon Holley is president of the Michigan Street Preservation Corp. board of directors, which oversees the house museum. Arthur was an astounding emissary who "seemed to know everyone," she said, and "his vision was that the house would be a way to tell the story."
Since learning of her old friend's death, Holley has been thinking of the 32-year-old Pine Grill Jazz Reunion that Arthur helped to found, how he played a key role in transforming a smoldering sense of neighborhood loss and departure into an ongoing celebration of old connections, deep friendships and rich musical roots.
He had that same faith and optimism, Holley said, when he looked at Michigan Avenue. Misguided demolition and planning blunders had emptied nearby areas once teeming with people, but Arthur saw revival in other city neighborhoods and believed in a way back. Holley loved to watch him lead tours when visitors came through the Nash House, the way he opened countless eyes with impassioned storytelling, and in 10 words she did the ultimate justice to George Arthur's life.
"If you saw him," she said, "he was a person to behold."