It's approaching 55 years since I was inducted into the United States Army. Contrary to the assumptions of many people, I was a rather reluctant soldier.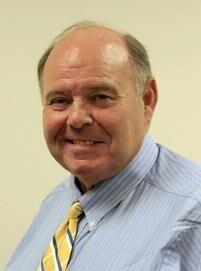 I tried a lot of things to get out of the draft but the Army was adamant about whipping me into something I didn't want to be. The net result of my unsuccessful attempts to not be a soldier was to shuffle off to Fort Benning, Ga., grossly overweight.
Yet it took slightly more than eight weeks to transform me into an infantry soldier, sweating off 35 pounds and getting me into the best physical shape of my life. Four more months later I waded into Vietnam combat at the height of the Tet Offensive. It was just one month and one gunshot wound later that I was leading other soldiers like myself.
I spent the remainder of 1968 trying to keep my comrades and myself alive. Along the way, I encountered some good leaders who helped me to survive and help others survive because of them, and lousy ones who taught me how to survive in spite of them.
I was not directly involved with the teaching and training of the Vietnamese whose country we were defending but I knew the Americans so tasked were professional and competent and dedicated and they were training a people, we'd been told, that had been fighting invaders for centuries. I reasoned that our allies wouldn't need all that training before they stood up for themselves and created the kind of country they wanted.
But my reasoning failed me. Despite almost 15 years of training, equipping and encouraging, America's best efforts went for naught once we ground pounders left Vietnam. The fall of South Vietnam was startlingly fast. The soldiers we'd trained and fought alongside and bled for folded like so much origami in the face of soldiers from the north. The fall of the south left me wondering what the sacrifice of all our blood and treasure was worth?
America's pending withdrawal from Afghanistan is making me wonder all over again amid the reports of Afghan army units refusing to fight the Taliban. After 20 years of hand holding, reinforcing, equipping and teaching by American troops, we still have doubts about the ability of the Afghan army to defend themselves.
I'm faced with the question: Why is it always our allies who need American training, resources and fighters to preserve a semblance of American democracy? The other side in both these fights seem to know enough about combat without us. It's only our side that seems incapable of fighting for what we think they believe.
Our influence in the most recent war has allowed some of the country to make great strides. Women and girls are finding new freedoms and opportunities in Afghanistan but these advancements are facing eradication if the Taliban assumes control of the country. Aren't Afghan women worth fighting for?
Why is there so much hand-wringing at the prospect of Afghans defending themselves? Here's what I know: The U.S. Army trained me to fight, equipped me to fight, and motivated me to fight for a country half a world away. They accomplished that in less than three months. We've been on the ground, closing with the enemy, training Afghan soldiers, establishing an Afghan air force, supplying the military with up-to-date equipment for 20 years. What am I missing?