It has been a long, lonely year for most of us but especially for those of us who are grandparents and are separated by miles from our children and grandchildren. With the arrival of the vaccines, things are beginning to show promise that we may soon renew literal connections with those we love.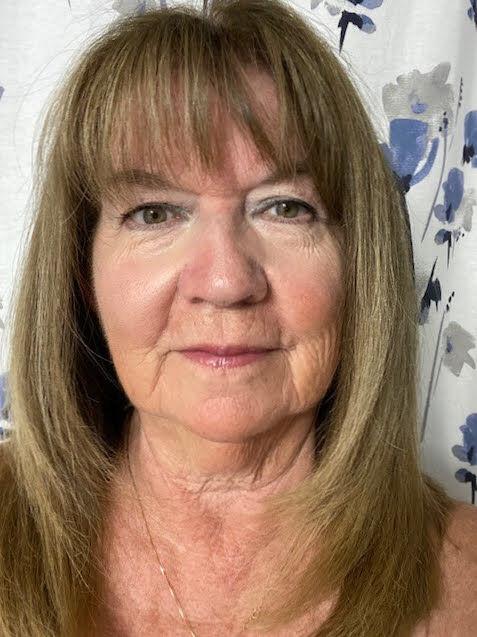 I received a call from my daughter whose day care-aged son needed to remain at home for a week since several classmates and a teacher had tested positive. Both my daughter and her husband have been fortunate enough to maintain their full-time, professional employment from their home. However, having a 4-year-old at home would complicate their ability to focus on their job responsibilities.
I was asked to come to stay with them. Having been fully vaccinated by the end of February, thanks to my daughter's efforts to find me an appointment, I was anxious and elated to provide this favor.
Not having seen this family in person since October, I was unprepared for the adventure I was embarking upon. My grandson was thrilled to have his "Mimi" staying in the playroom/guest bedroom downstairs. He would come to wake me every morning with several books under one arm and some of his "guys" under the other.
Our first two mornings were devoted to gardening in his backyard play area, in pots. But before that, he walked me to a nearby gardening center where he received his first official gardening gloves. He was so thrilled. We discovered a pond of turtles there, as well and he was perplexed when I told him that turtles live in their shells, they do not take them off when they sleep.
On another day, we went to a local park that was several blocks away, that, as a visitor, I was unfamiliar with. Add to that my well-known lack of sense of direction and I was hesitant to let this child lead me. But he knew his way there and back.
Following his afternoon rest he was ready to garden again and was disappointed to learn that the hardest part of gardening is the waiting. He was content to wear his gardening gloves while he made me lunch at his playhouse kitchen grill, encouraging me to "savor the aromas."
When his nearly 2-year-old sister returned from day care before dinner, she would immediately drop to her knees and bounce excitedly for several minutes, shrieking enthusiastically at an octave that would nearly shatter glass. She always had an impish smile and a mischievous gleam in her eyes. At the first sound of music she would break into dance.
When it became evident that my grandson would be returning to day care the following Monday, we began to prepare both children for my departure. I had ben answering "why" questions all week on multiple subjects and this was no exception. "Why did I have to go home? Couldn't I just Zoom with Grandpa?"
I was happy to have been able to lighten my daughter and son-in-law's load by staying with them for that week but I was really the lucky one. I truly lived in a "kindergarten" for that week – a garden of children where I watched my grandchildren grow and flourish under the love and care of their parents, and teach me some things along the way.