The MOGS are a softball team that began in the 1980s and this summer we held a reunion game. MOGS stands for "Mostly Old Guys," a name that we actually had the gall to think we deserved back when we were "mostly" in our 30s.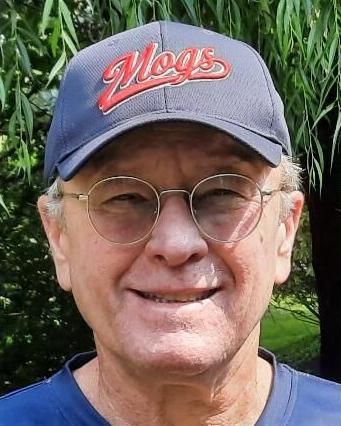 We have played in local leagues every year since around 1981, and every year since 1991 we have gone to South Florida in late winter for a week of tournament softball.
We're in our 60s and 70s now, so these days some say the M stands for "moldy." We managed to get 36 guys who have disgraced themselves over the years by wearing the MOGS uniform to show up to play, and another couple dozen to watch, umpire, heckle, etc.
Some of us still play softball regularly to this day, in senior leagues and tournaments; most have moved on to less rigorous activities.
The response to our endeavor to play a reunion game was overwhelmingly positive. For one thing, having emerged from this pandemic mostly unscathed, we were eager to get together with old friends. Also, in my opinion, team sports create a bond that exceeds typical friendship. One of our players drove in from Detroit; another three flew in that morning from New Jersey on a private plane, now known as "MOG Force One."
All kinds of wonderful memories flooded back at the reunion game. A few guys who hadn't touched a bat in years just came up and effortlessly stroked base hits. Others showed a bit more rust but no less enthusiasm. We had volunteer umpires, and when it was pointed out after the game that there had been no disputed calls, they explained that it's easier when everything's in slow motion.
One of the running jokes from our Florida trips was to guess how long it would take before someone got injured. Retired attorney Bob Doren holds the record for fastest, getting a broken thumb on a hard ground ball on the very first play of the week one year. Honorable mention goes to our late friend Hank Sontag, who injured a knee warming up to pitch in the bottom of the first inning of the first game on another trip.
We've lost a few players over the years, from accidents or illness; those of us who can still play can look around and see how lucky we are, because there are so many who can't or are no longer with us. There are many of us playing still, and running quite well, on replaced knees, hips and the like. Fifty years ago people with our issues would have been on the sidelines, with walkers and canes.
With 36 guys, we divided into three teams – MOGS Red, White and Blue; one team hits, one fields, one sits, and after three outs, we rotate. We had a "3 Team Circus" and I was the ringmaster, but it was a blast. Blue won 15 to 12 to 1. In this case though it truly was the journey that mattered, not the destination. The score was irrelevant to the fun.
I was in a tournament a few years ago in Hawaii, where there was a food stand selling a "Hamburger" and a "Cheeseburger in Paradise." Someone asked what was on the cheeseburger in paradise and the cook responded, "Cheese. You're in paradise."