We haven't done much in the way of travel since the pandemic started last year, so when my son brought up the idea to travel to Brimfield, Mass., for their triannual event, we decided to join him.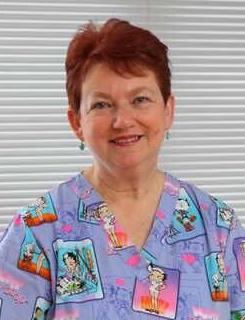 I have watched Lara Spencer on HGTV do her TV show from Brimfield called "Flea Market Flip" and have often wondered what it would be like to explore this place.
My son lives in Los Angeles and has been a luthier for the last 12 years – he builds and refurbishes vintage guitars. You and I would just walk by these broken-down used instruments, but he can see the worth and beauty in these old relics and breathes new life into them. He recreates the beautiful thing they were meant to be.
He is always looking for these vintage pieces and thought Brimfield might be the place that would bring him good luck.
He flew to Buffalo and we drove to our destination, which is about six hours away, through picturesque areas.
Brimfield is a small town not too far from Boston. We started our adventure at 4 a.m. so we would arrive when it was still morning in order to attack the flea market. I have been to local flea markets before, but I never expected to see what we were about to embark on. The event lasts about a week. It went on for miles and miles, with each tent displaying antiques in fields and rocky roads. People come from all over the United States for this event, pulling their carts and wagons ready to fill with treasures.
Vendors were from everywhere and willing to haggle on the prices. There was everything from furniture to old shutters, barn wood, dolls, clothing, sewing machines, old signs – you name it; and with a lot of digging and walking, old guitars that my son was looking for.
My husband and I were not used to the amount of walking in the 80-degree heat and had to take many breaks to rest, hydrate and get a snack. There were endless places set up in tents to buy food.
One day we clocked more than 9,000 steps on our pedometer. My son, of course, being young and spry, took on six miles in just one day of walking. It was a mecca for antique dealers and shoppers alike to search for treasures that were one-of-a-kind.
Though I had vowed not to, I did manage to add a few more roosters to my collection. Temptation and the persuasive dealers got the best of me, and I broke down.
We were more than tired after the first day of exploring and checked into our hotel later that day to rest up for the next days of hunting. After two days of endless walking and browsing, we decided that a second night was not warranted and headed home with our treasures.
I have never in my life seen so many vendors in one place as far as the eye could see. We masked up in more populated areas for added security.
It was more than exciting to get away from our area, which we have been sticking to for the last year. The pandemic has taken its toll on many who I am sure are much worse off than us, but was still a breath of fresh air to take a pleasant drive and investigate new surroundings.