Have you noticed that people are counting days since Covid started? I do not mean they are bored and tallying the days until this is over, although that is also true. Instead, I am referring to posts on social media or stories on news programs that start with "today is day (random number)."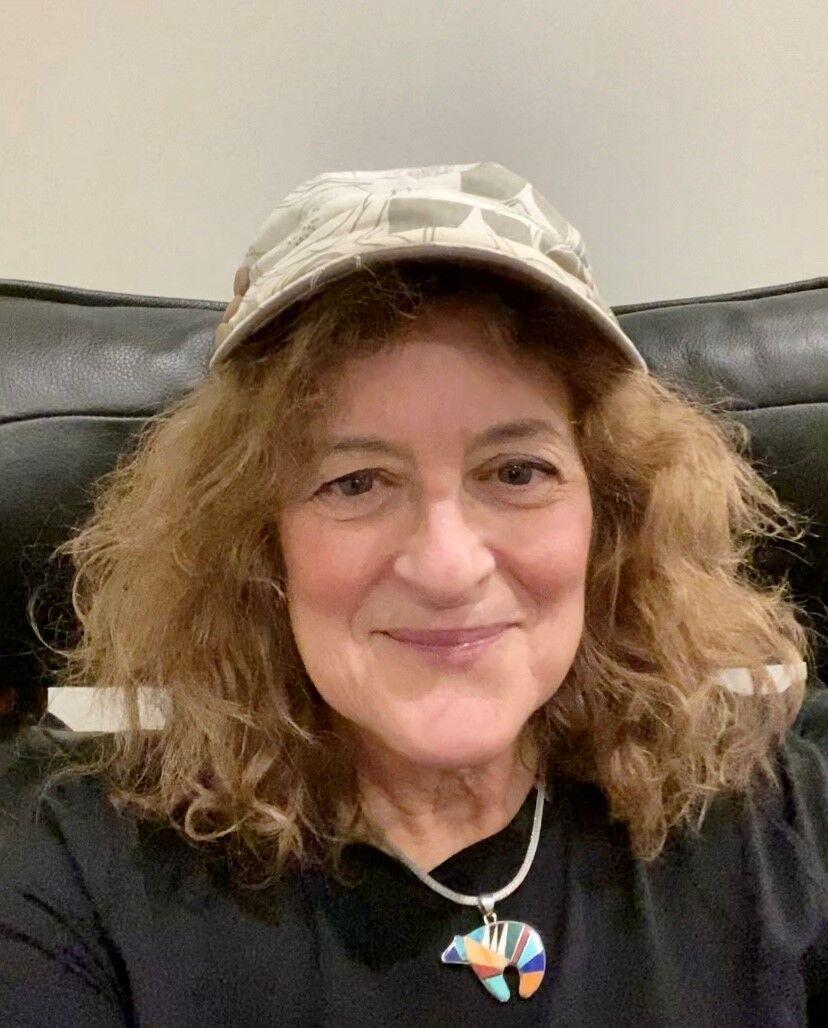 To keep with the trend, I have noted some timeline counts. It has been 372 days since we could freely see our daughter, who lives in a group home. 93 days since I had a positive Covid test, 97 days for my husband. It has been 18 days since my second Covid vaccine and 48 hours since I went out to eat two times in a single day.
Three hundred and seventy-two days since we could freely see our daughter, meaning walking into her group home without PPE and hugging Jessica. Jess is 38 and has complex and numerous disabilities. She lives two miles from our residence, but since Covid, miles don't dictate how often we see our daughter.
Fortunately, Jessica embraced FaceTime and window visits. When it was warm we met on her porch. Since Jess is fully vaccinated, we can visit in her room, wearing masks. Jess holds our hands, and we sneak in some hugs. I see the light at the end of this tunnel.
It's 93 days and 97 days since my husband and I tested positive for Covid. Yes, we were the "careful couple," from Instacart to arrogantly refusing to meet up with others. The result was that we were among the few of our friends to contract the virus.
We both have long-haul symptoms. I have hypogeusia, which is the reduced ability to taste. It comes and goes and often fluctuates within one meal. I can taste many things, and then suddenly, my favorite ice cream has zero flavor. I often feel like I have turned the corner only to take a bite into a beloved bagel and realize I am eating crunchy cardboard.
Mitch's long-haul symptom is unpredictable fatigue. The exhaustion hits out of nowhere once or twice a week and lasts several hours. This is not the "we are in our 60s and tired" fatigue. The weariness is similar to the sensation he had with the Covid virus.
It's been 18 days since my second Covid vaccine. Before Covid, I was a baby-rocker at Oishei Children's Hospital. I am also a member of their Family Advisory Council. So when I received an email that Kaleida Health volunteers were eligible for the vaccine, I leaped at the opportunity.
Even though I had Covid, I chose to get a vaccine. I felt a jab of the needle and an opening of a new post-Covid life with the vaccine. Thank you, Kaleida Health.
Twenty-four hours since going out to eat twice in one day. We were in Florida. We drove down using all our Covid protocols. But once in the northern part of the Sunshine State, we were greeted by normalcy from back in the days of 2019. We went out to eat. Outdoors, of course.
I feel like I have transitioned from avoiding contact with strangers at all costs to sitting a mere 6 feet (I hope it was 6 feet) from a maskless, laughing stranger at the next table. And we ate with another couple who are not direct family members. Rebels!
The CDC just said that vaccinated people could meet in small groups without masks. Who knew in 2019, when we took that activity in stride, this would be a coveted adventure. Uh oh, it has been 352 days since I needed to wear makeup.