It began almost a year ago, the great pandemic of the century, affecting everyone globally. It is known as the contagious virus, Covid-19. We were instructed that in order to keep ourselves safe, we should wear masks, social distance, wash hands over and over again, avoid crowds and stay home as much as possible. It has led to separation from our friends and families that has resulted in loneliness and depression.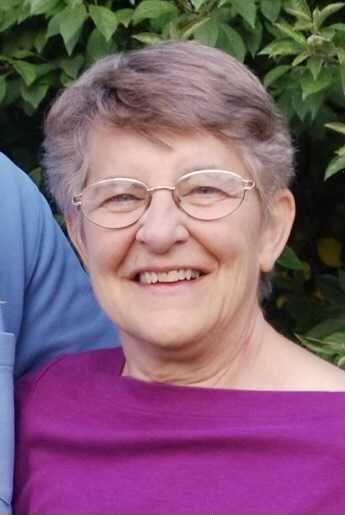 I have had the great privilege of being a coach for a Special Olympics training club for over two decades. Most of the athletes involved have known each other for many years. The athletes have formed friendships, enjoy each other's company and support each other in difficult times. All this came to an abrupt end in March 2020. Restrictions were placed regarding sports' trainings that, in many cases, were not able to continue. The athletes' support system no longer existed.
One of our coaches came up with the idea of scheduling Zoom meetings to keep our athletes in touch. Club athletes were invited to participate. Not discouraged by the lack of mine/our knowledge of Zoom, this coach exhibited an extraordinary amount of patience in teaching us how to successfully join a Zoom meeting. Weekly, family members and staff lend the participants a helping hand or the use of their devices. After nine months, the athletes and I are less confused by reminders to "turn on their camera or audio" or when everyone is talking at once. Smiles are seen all around as people wave and happily greet each other when we are connected to the meeting. If a steady attendee is not present, inquiries begin to be heard as to the reason for their absence.
Some meetings have become theme nights. The Buffalo Bills offered a unique opportunity this year with their success of getting into the playoffs. Bills paraphernalia began to appear: jerseys, caps, footballs. There was reminiscing of the team's history even as far back as when they played at the Rockpile; I could feel the heightened excitement in anticipation of the upcoming games. Halloween offered another opportunity to share some fun. This time, when connected to the meeting, strange characters were there to greet us: Spider-Man, Captain Jack Sparrow (Pirates of the Caribbean), one of Santa's reindeers, a king, an elephant (me) and even an alien.
One evening we were forewarned to be ready for trivia night. Our interest was piqued and we all really got into the game, even those athletes that hardly spoke more than a "yes" or "no" at most meetings or just sat quietly watching. It was so exciting to witness the enthusiasm and participation. Other game nights are being planned. We all joined in on a rowdy game of Bingo. Everyone wanted to win. Prizes were awarded. Is there anyone out there who doesn't like M&M's?
During these days of physical separation from our families and friends, I have been shown once again that there are ways that we can remain connected with others. We can still enjoy times of friendly reunions. They may have to be seen virtually but we can enjoy the smiles of others and again experience the positive effects of people supporting people. It took the innovation of a dedicated and caring coach to see the needs of his athletes and take the initiative to ensure that they can still be there for each other. Like me, I am sure that all involved can't wait until our next Zoom get-together.