As we baby boom fathers begin the process of staring down our own mortality, I find myself thinking a lot more about my own father. I could write a piece about what a kind and caring and considerate guy my father was and fill in the word count with syrupy, Norman Rockwell-esque phrases to punctuate my nostalgia. But, while I can't be certain where my father's spirit is at the moment, I am certain he would wretch at the sound of such phrasing to describe him.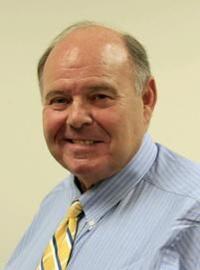 My father was a member of the Greatest Generation. He was a first-generation American. He endured the Depression. He served in World War II and returned to spend more than three decades laboring in the cavernous, contaminated confines of the Bethlehem Steel, a "career" that knocked a decade or so off his life expectancy. Along the way, his labor kept eight kids in food and clothes and Catholic education. We had gloves and bats and balls and cleats and sneakers for all the sports we played.
But that's it for puffery because my father wasn't an "Ozzie and Harriet" kind of dad. He didn't wear a tie. He didn't eat with the family because the tiny kitchen in the small house he could afford didn't include room for him. He insisted that we all go to church weekly but he never went himself. He has a hard drinker and a chronic smoker. But most of all he was a hard man.
I don't know if that was because of the hard times and places where he lived his life or if he was just wired that way. In our house, corporal punishment was not a Gomer Pyle-type comic book character. It was the way my father enforced discipline, and enforce it he did. I'm sure the nuns that taught us had some second thoughts about the various bruises and welts we sported after one of his lessons. He was most aggressive when one of my brothers or I chose to take out our frustrations on each other. My father had this thing about family and our need to protect it.
I have to admit, and it wouldn't surprise him to hear me say it, that I didn't always think very highly of my dad. It was hard not to notice that most of the other dads in our neighborhood were friendlier, more affable, more present than my dad. I played a lot of sports and earned some attention doing so, but I did it without my father in the audience. As I went through school, I began to feel superior to my father and ignored many of the lessons he conveyed. Even as my hubris led to failure after failure, I was still convinced that I needn't pay any heed to my dad and his simplistic notions of life.
It wasn't until my third college dropout and the news that I would be heading to Vietnam that some of his lessons became clearer. He gave me some simple instructions when I left and I filed them away in the back of my mind – until the shooting started that is. Moving up through the ranks of leadership in combat, I understood the necessity of discipline. I recognized that sometimes the velvet glove was a poor second to the iron hand. I knew that combat was a way that most people will never live but I also know that much of my survival stemmed from what I'd learned from that hard man.
When I finally came home with a chest full of stars and hearts and badges, I was a tad more appreciative of my father. He seemed so lacking when I'd left and I was truly amazed at how smart he had become while I was gone. Rest easy, old man. You've earned it.