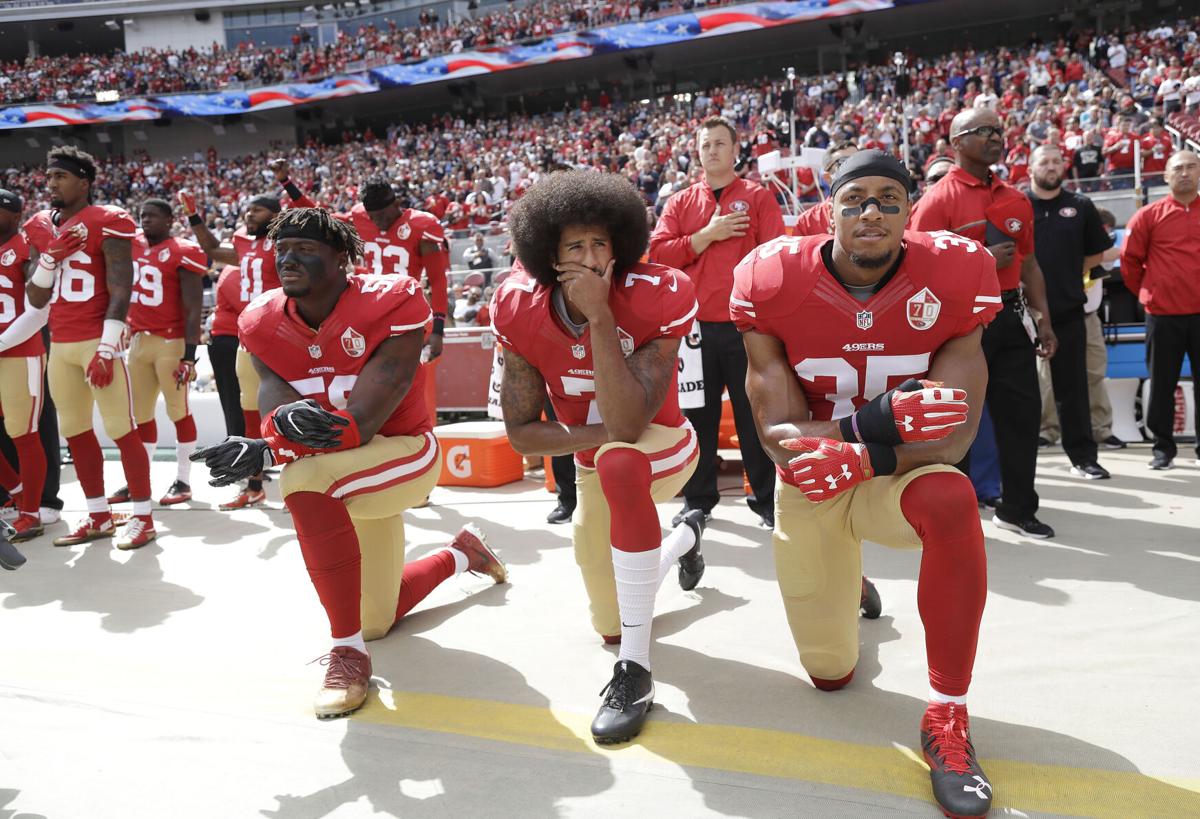 Wow! Nearly four years after leaving the NFL and being black balled for putting his beliefs into action, Colin Kaepernick is accused of hypocrisy in a letter to the editor. Four years!
Hypocrisy, to me, is turning a blind eye to a sitting president and his daughter for continuing to have their clothing, accessory and other lines manufactured in China. Furnishings for Trump properties are purchased from China: over 10 tons of furnishings were delivered to his companies this year alone.
All the while, this president is touting "Made in America" and his daughter claims to promote American manufacturing. Nike does have 36% of its goods manufactured in China; Kaepernick has no say in where its products are produced. The president has total say over where his are produced. The hypocrisy to me is as plain as black and white.
Catch the latest in Opinion
Get opinion pieces, letters and editorials sent directly to your inbox weekly!