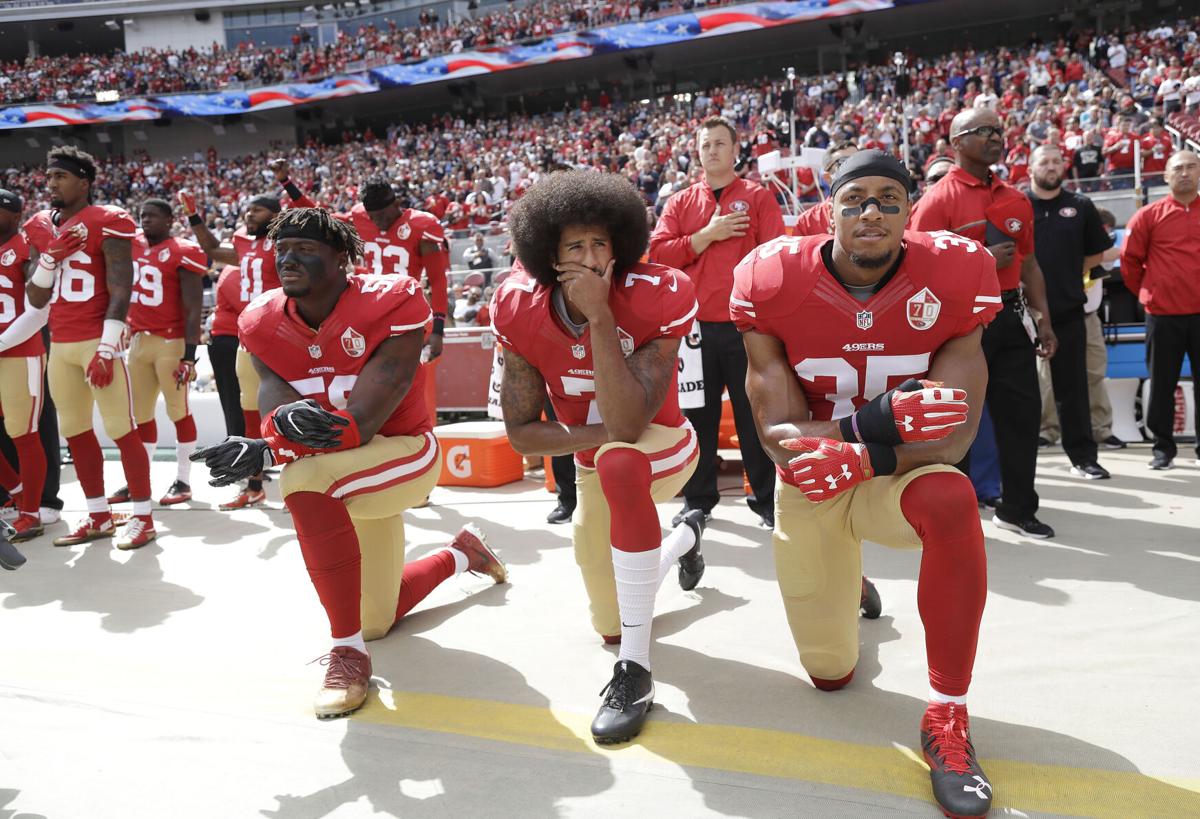 Yes, Colin Kaepernick has the right to protect against what he thinks is the unfair treatment of certain people - to kneel, which I think is disrespectful, when the national anthem is played - yes this is America, so he can do as he chooses.
Yes, he has the right to endorse Nike, and make millions of dollars on the back of unfairly treated people who are forced to work for pennies to make sneakers which are sold here for hundreds of dollars. How come he doesn't protect them. Would he dare go to China and kneel while they played their national anthem to protest.
Talk about the definition of hypocrisy - Colin Kaepernick.