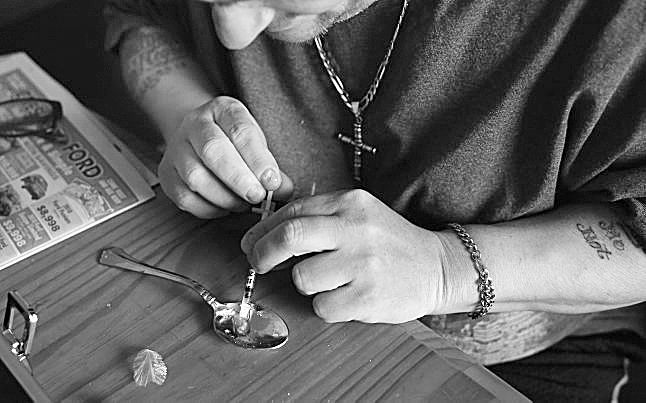 As World War II was ending, Sir Winston Churchill, referring to the unlikely alliance between Russia, the United Kingdom, and the United States, is credited with saying, "Never let a good crisis go to waste." Crises create opportunities.
As we begin our journey back to normalcy, I think it is important that we look back over the last few months and reflect on just how prophetic Churchill's words were. From shuttering businesses for weeks, to telling people to stay in their homes, to letting convicted criminals out of jail long before the expiration of their sentence, the Covid-19 crisis presented the opportunity for things to be done that many of us thought could never happen. Perhaps the most novel and controversial aspect of the Covid-19 response was the restriction on individual liberty imposed by state and local officials.
Throughout the pandemic, and at the direction of Attorney General William Barr, my office has monitored the restrictions imposed by state and local officials in response to the public health emergency. Under the law, such conduct is reviewed under a highly deferential standard. The Supreme Court has afforded such officials, during public health emergencies, significant latitude to limit constitutional rights so long as they have at least some "real or substantial relation" to the public health emergency and are not "beyond all question, a plain, palpable invasion of rights secured by the fundamental law," as cited in Jacobson v. Commonwealth of Massachusetts, 197 U.S. 11, 31 (1905).
While deference to governmental authority to impose restrictions may be substantial, it is not limitless. If the public health authority is "exercised in particular circumstances and in reference to particular persons in such an arbitrary, unreasonable manner," or goes "so far beyond what was reasonably required for the safety of the public," then the courts may be compelled to "interfere for the protection of such persons." Jacobson, 197 U.S. at 28.
A shared concern over restrictions on liberty is something that has been part of our nation's identity since its inception. Our Declaration of Independence talks about certain inalienable rights including "life, liberty, and the pursuit of happiness." In preserving those rights and creating our constitutional form of government, our Founding Fathers decided to leave us broad liberty, to limit the coercive power of the government, and to place trust in the self-discipline and virtue of the American people. Our Founding Fathers described it as the "great experiment," and as part of their experiment, they staked our future as a nation on the ability of citizens restrain and govern their own behavior.
That is what "self-government" is really all about – how citizens choose to go about living their lives. When we rely exclusively on the coercive power of government to impose restraints on individual behavior, we are left with a government that is too controlling. Liberty disappears and tyranny and totalitarianism flourish.
That citizens increasingly expressed concerns over governmental restrictions imposed as part of the Covid-19 response makes absolute sense, as those restraints are fundamentally at odds with our history and our identity as Americans.
After World War II, Robert H. Jackson, a Western New Yorker who served as an associate justice of the United States Supreme Court and who served as the chief United States prosecutor of Nazi war criminals at the Nuremberg trials, expressed concern over how liberty may be diminished in time of crisis. During a 1951 speech at the University of Buffalo Law School, Jackson, stated as follows: "[t]he essence of liberty is the rule of law. ... Because liberty cannot exist apart from the impartial rule of law, it is vulnerable to wartime stresses, for then the rule of law breaks down." As Jackson astutely recognized, the stress of war – whether our enemy is a nation-state, a terrorist organization, or a virus – jeopardizes the rule of law and, with it, liberty.
Heeding Justice Jackson's caution and reflecting on the Covid-19 response, I have identified, in my capacity as United States Attorney, two fundamental concerns over the pandemic response in our community, each of which implicate both the rule of law and personal liberty. The first involves the psychological harm caused by ongoing restrictions on the liberty of citizens. The second involves the damaging, and perhaps even dangerous, efforts undertaken to "protect" prisoners by releasing them.
While stay-at-home orders were issued as a means to help stem the spread of Covid-19 and to prevent our medical facilities from becoming overwhelmed, my experience as U.S. Attorney has shown me that, in many instances, such measures come at a cost that goes well beyond the adverse impact they have had on our economy. Since the lockdown began, the Western District of New York has seen a roughly three-fold increase in the number of drug overdose deaths. During the first two months of 2020, there were 19 overdose deaths in Erie County. However, in the 2½ months since March 1, there have been 77 new overdose deaths.
Since heightened enforcement efforts and the closing of borders have impeded the drug cartels' ability to introduce deadly fentanyl, these deaths seem attributable not to enhanced supply, but rather to changing demand and usage patterns resulting from social isolation and widespread despair. With so much progress having been made to overcome the opioid epidemic in our community in the past several years, these numbers suggest that in our effort to ameliorate one epidemic, we may have exacerbated another.
In addition, the district attorneys in both Erie and Niagara counties report a rise in domestic violence cases since the pandemic response began. While the debilitating impacts of community-wide, long-term deprivations of liberty are not yet fully known, the early reports are not good.
Juxtaposed against this diminished liberty being imposed on most citizens is the enhanced liberty being sought and often granted on behalf of convicted felons. In March, Attorney General Barr, in response to the pandemic, compassionately and appropriately directed the Bureau of Prisons to prioritize the release to home confinement of certain non-violent prisoners whose medical history put them at risk and who otherwise met certain established criteria. Because of that directive, 2,799 eligible federal inmates have been released to home confinement. That number represents a 98.1% increase in such releases from the preceding year.
Yet for some, those efforts, and many others taken by the Bureau of Prisons to protect the nearly 140,000 inmates in is custody, have not been enough. Since the start of the pandemic, my office has been inundated with requests from inmates who are going to court to advocate for early release predicated exclusively on the fear that they might die from the virus while in custody.
The actual evidence, however, establishes that relatively speaking their fear is unfounded. In fact, information contained on the BOP and the New York State Health Department websites demonstrates that the Covid-19 mortality rate in federal prison is 0.04% [40 deaths per 100,000 inmates], while the Covid-19 mortality rate for New York State residents is 0.13% [126 deaths per 100,000 population]. Thus, the average New York State resident is more than three times more likely to die of Covid-19 than an inmate in federal custody.
Moreover, despite the questionable health benefit awaiting those inmates granted court-ordered early releases, those requests were routinely sought – and occasionally granted – at the expense of the plain language of the congressional statutes enacted in order to regulate the process. Moreover, nursing homes and residential care facilities nationally experienced a Covid-19 mortality rate of 0.64% [640 deaths per 100,000 population], a death rate that was 16 times that experienced inside the BOP.
Such numbers suggest that perhaps our legal system should have done a better job invoking the rule of law, as Barr did with his BOP response, to prioritize the protection of at-risk individuals, no matter their institution, instead of focusing tremendous attention on those institutions housing our guilty while seemingly ignoring those housing our infirm and innocent elderly.
When involved in a national fight, as we have been with Covid-19, there is a risk, as Justice Jackson warned — and as each of us have witnessed first-hand — that in our effort to defeat our enemy we often imperil both our liberty and the rule of law. Our recent experience with the Covid-19 response reveals that the risk perceived by Jackson is both real and continuing.
Ideally, the lessons learned from the pandemic response will be used to strengthen our rule of law, our liberty, and our system of justice as part of our continuing struggle – articulated in the very first sentence of our Constitution: "to form a more perfect Union."