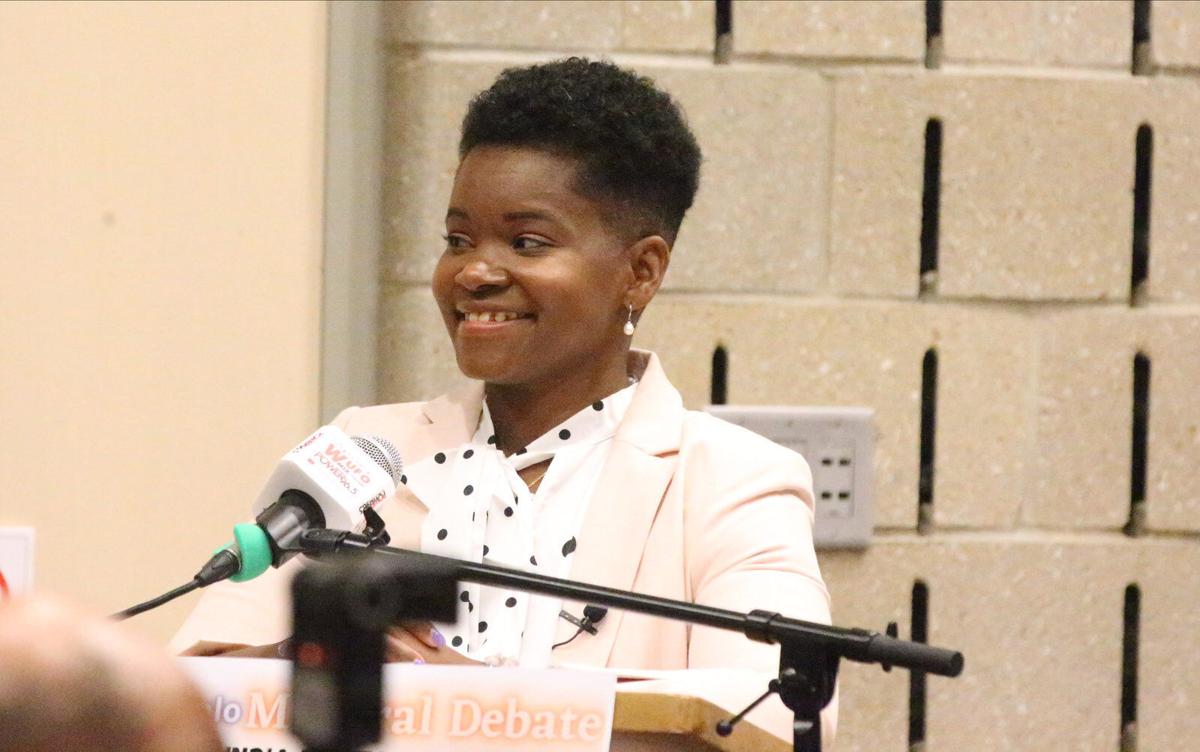 I'll never forget the Tuesday when a group of sisters came to me with head lice.
At the time, I was serving as a nurse in the Buffalo Public Schools system. I called their mother and told her that, though she had to pick them up from school, if she gave them a good shampooing, I'd check their scalps the next day, and clear them to return to the classroom. She replied that actually, they would have to stay out until the following Monday, because her paycheck wouldn't come until Friday.
These girls were bright students, and they were going to have to miss three days of school because their mother couldn't afford a $5 bottle of shampoo.
The fact is, many of the children who came to see me weren't physically ill. They just bore the symptoms of a society plagued by concentrated poverty, structural racism and endemic community violence. Public health researchers refer to these as "social determinants of health."
I've heard it said that a person's health outcomes have more to do with their ZIP code than their genetic code. That's why my approach to health care relies on making sure our society stops making us sick in the first place. That is the aim of my five-point "Building Healthy Communities" policy agenda.
Buffalo continues to be one of the poorest American cities of its size. Poverty means processed foods, low-quality health care services and living in the vicinity of mold, lead and other pollutants that make us sick.
A healthy Buffalo will require the creation of good-paying green jobs by fostering worker-owned local businesses that keep the money right here in Buffalo.
By investing in a low-carbon, good-job economy with thriving worker-owned businesses, we can transform Buffalo from one of the poorest cities in the country to a model of economic growth.
This in turn will reduce the No. 1 factor leading to illness, building a healthy Buffalo for future generations.
A dependable, comfortable home is a pillar of a dignified life and a healthy body. Those who live on the streets, in shelters or under the stress of bouncing from couch to couch are at much greater risk for violence, disease and illness-producing stress.
My administration will be an energetic partner in cultivating a citywide federation of community land trusts like the one for which I was the founding executive director. We will devote much of the city's significant holdings in vacant lands to this model of neighborhood self-development.
Oftentimes, schools are the only refuge students have from violence and poverty, the only place they are reliably fed and the only environment where they have adult mentors with the resources and wherewithal to provide attention and guidance.
We must fully fund high-quality, trauma-informed, culturally and linguistically responsive public education, both universal pre-K and K-12.
My administration will establish a dedicated line of funding to Buffalo Public Schools, separate from the general fund, to enable them to begin to make necessary investments.
We will establish partnerships between BPS and community organizations, which will include paid internships for students. And we will improve communication and transparency between the city and the Board of Education.
As long as we breathe dirty air, drink contaminated water and eat food from poisoned soil, we will continue to be a city plagued by illness. The amount of lead flowing through the blood of our babies is an utter disgrace and a profound stain on the current administration. Needless to say, the impact of lead poisoning has been disparate by race, class and neighborhood, with the most marginalized, impoverished and historically oppressed communities suffering the worst.
For the health of our children, families and communities, it is imperative that we invest in lead abatement, environmental protection and energy conservation, and implement a robust "Re-Tree" initiative in my native East Buffalo.
For Black Buffalonians like me, a given interaction with a police officer is as likely to be terrifying as comforting. The experience of powerlessness in the face of an armed agent who can act with impunity is traumatic.
That pervasive fear compounds our collective anger at injustice to create toxic stress.
This is terrible for the mental health and physical well-being of Black Buffalonians in particular. Healthy neighborhoods free from fear, violence and anger at injustice require accountability for bad actors in law enforcement.
By addressing these "social determinants of health care," we can build the safe, healthy Buffalo we need and deserve.