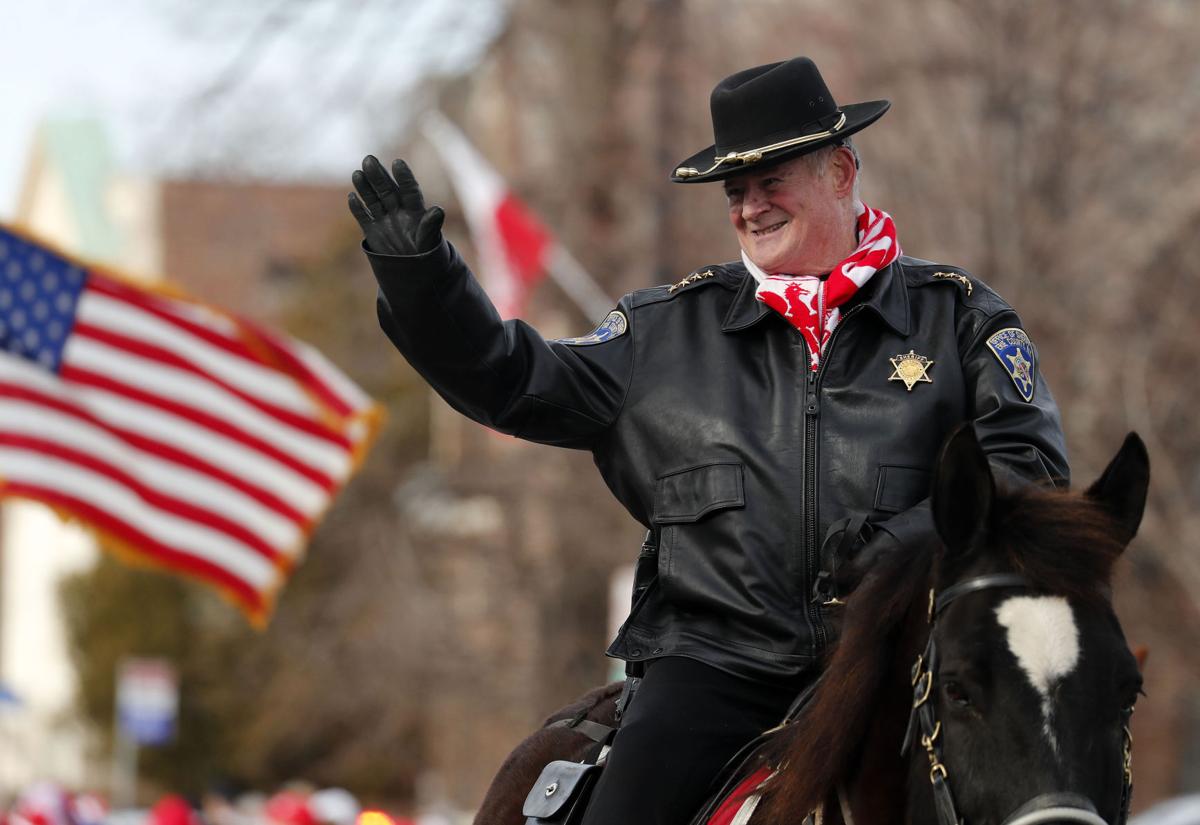 Responding to worldwide Black Lives Matter protests sparked by the murder of George Floyd, Gov. Andrew M. Cuomo said in June, "I stand with the protesters in that we need reform," adding, "The status quo has tremendous momentum. It is very hard to bring about meaningful change."
That is not news to Erie County activists, who have been calling on Cuomo to remove Erie County Sheriff Timothy B. Howard for years. In April, my aunt, Nan L. Haynes, professor emerita at University at Buffalo Law School, and I co-wrote a detailed letter outlining Howard's abuses and asking the governor to exercise his power under Article 13, Section 13(a) of the New York State Constitution to remove Howard from office.
More than 70 organizations and individuals have signed on, including the Partnership for the Public Good, Showing Up for Racial Justice's Buffalo chapter, StandUp WNY, PUSH Buffalo, Prisoners are People Too, Gun Sense New York, Organize for Action WNY, WNY Peace Center, Voice Buffalo, the Buffalo chapter of the National Lawyers Guild, Interfaith Peace Network WNY, Social, Mental and Sexual Health Incorporated and Redeeming Love Plus Ministries. To date, we have received no response.
Appointed by then-Gov. George Pataki to finish Patrick Gallivan's term as sheriff in 2005, Howard subsequently ran for the office and was re-elected three times – most recently, by a very narrow margin, in 2017. His current term does not expire until January 2022. Thirty men and women have died on his watch. Unless he is removed from office and replaced with someone humane and competent, it is extremely likely that more people will die in his jails.
In 2019, The Buffalo News published a list of people who died after being in Howard's custody. More than half were apparent suicides. The deaths helped land Erie County jails on the New York Commission of Correction's (COC's) 2018 list of the top five "Most Problematic Local Correctional Facilities" in the state – those that "pose an ongoing risk to the health and safety of staff and inmates and, in instances, impose cruel and inhumane treatment of inmates in violation of their Constitutional rights."
Howard's cruelty and indifference caused the deaths of human beings whose families are still grieving. Monica Lynch's brother, Connell Burrell, died at age 44 after being detained in the Erie County Holding Center for just 12 hours. India Cummings, the daughter of Tawana Wyatt, died at age 27 after just 16 days in the Erie County Holding Center. In an interview, Wyatt told me she had suffered many losses, "but the loss of my daughter is by far the worst." In its report on Cummings' death, the COC's Medical Review Board described the Holding Center's medical care as so "grossly incompetent and inadequate as to shock the conscience."
Howard's indifference to state law dates back to 2007, when the U.S. Department of Justice opened an investigation into violations of inmates' constitutional rights at the Erie County Holding Center. Among other things, jail officials allegedly failed to identify inmates at risk of suicide and routinely ignored conditions that made it easier to attempt and commit suicide. In response to this crisis, Howard barred DOJ investigators from the Erie County Holding Center.
After a prisoner escaped from the Erie County Correctional Facility in 2009, the COC criticized Howard for his failure to implement basic correctional and custody procedures in accordance with state law, saying that the escape demonstrated Howard's "utter indifference to standard security protocols or a flat-out refusal to abide by state regulations even after they had been repeatedly pointed out to county officials."
In 2013, Howard publicly vowed not to enforce the NY SAFE Act, a critical public safety law championed by Cuomo that requires universal background checks for gun purchases. In 2017, the COC cited Howard for failure to report four inmate suicide attempts and directed him to report such attempts as required by state law. At the time, he agreed to comply; months later, he again defied the COC by trivializing suicide attempts as "manipulative gestures" and refusing to report them properly.
In 2018, he attended a "Spirit of America" rally in full uniform, where he was photographed amid pro-Trump demonstrators holding flags and signs with Confederate and Nazi imagery. In 2019 he publicly supported a deputy found guilty of severely beating a young man outside of a Buffalo Bills game.
While Cuomo is proposing drastic cuts to localities to address the state's budget crisis, Erie County taxpayers have spent approximately $4 million to defend or settle the many lawsuits that have arisen from deaths, injuries and illnesses sustained by inmates in Howard's jails.
Cuomo's coronavirus press briefings have brought hope and comfort to many New Yorkers in a time of crisis. He has said that he stands with protesters demanding an end to police brutality and systemic racism.
We call on the governor to demonstrate that commitment by removing Sheriff Howard from office. The people of Erie County cannot afford to wait any longer.
Raina Lipsitz, a Buffalo native, is a freelance writer in New York. Her aunt, Nan Haynes, and father, John Lipsitz, represented plaintiffs against Sheriff Timothy Howard in 2010 and 2006. Haynes was also a plaintiff in a 2017 lawsuit compelling Howard to properly document and report prisoner suicide attempts.
Raina Lipsitz, a Buffalo native, is a freelance writer in New York. With her aunt, Nan Haynes, and father, John Lipsitz, she represented plaintiffs against Sheriff Timothy Howard in 2010 and 2006 and was a plaintiff in a 2017 lawsuit compelling Howard to properly document and report prisoner suicide attempts.
Catch the latest in Opinion
Get opinion pieces, letters and editorials sent directly to your inbox weekly!