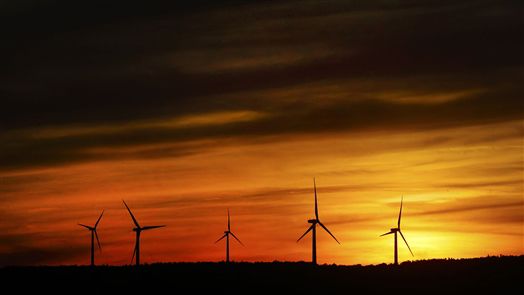 The story was small but its import may be significant. In the Southern Tier, regulators this month approved construction of the largest wind farm ever in New York. Anyone who understands that the Earth really is warming, with consequences that can be regionally catastrophic, should cheer.
Of course, not everybody is. The possibility of lawsuits is real as various interests consider the impact on their lives. Those groups include a coalition of citizen groups, an Amish community and the towns of Rushford, Freedom and Farmersville. Opponents of wind power won in local elections in those towns last fall, so it's fair to conclude that residents are concerned, as well.
They are surely entitled to question the decision and, even supporters of renewable power resources should be able to recognize that while some element of NIMBYism is likely at play, some objection will go deeper than that.
Nevertheless, New Yorkers and the rest of the world are going to have to make changes. We know that fossil fuels are a principal cause of a changing climate and we know that scientists say conditions are changing faster than they expected. The principal changes we can make now rely on solar and wind power. That's where we need to look.
It's true that wind farms can be intrusive and fields of solar panels can be both unattractive and, to some observers, a misuse of land. But to those objections, we would note that power lines aren't pretty, either. Nuclear plants are also intrusive. There fact is, there will be no perfect answer to meeting the continuing need for power and the realities of a warming climate.
But climate change is beyond dispute. Technologies will improve over time, but for now, the world needs to take note and Western New York needs to take part. With this decision, it is.
What's your opinion? Send it to us at lettertoeditor@buffnews.com. Letters should be a maximum of 300 words and must convey an opinion. The column does not print poetry, announcements of community events or thank-you letters. A writer or household may appear only once every 30 days. All letters are subject to fact-checking and editing.
Catch the latest in Opinion
Get opinion pieces, letters and editorials sent directly to your inbox weekly!