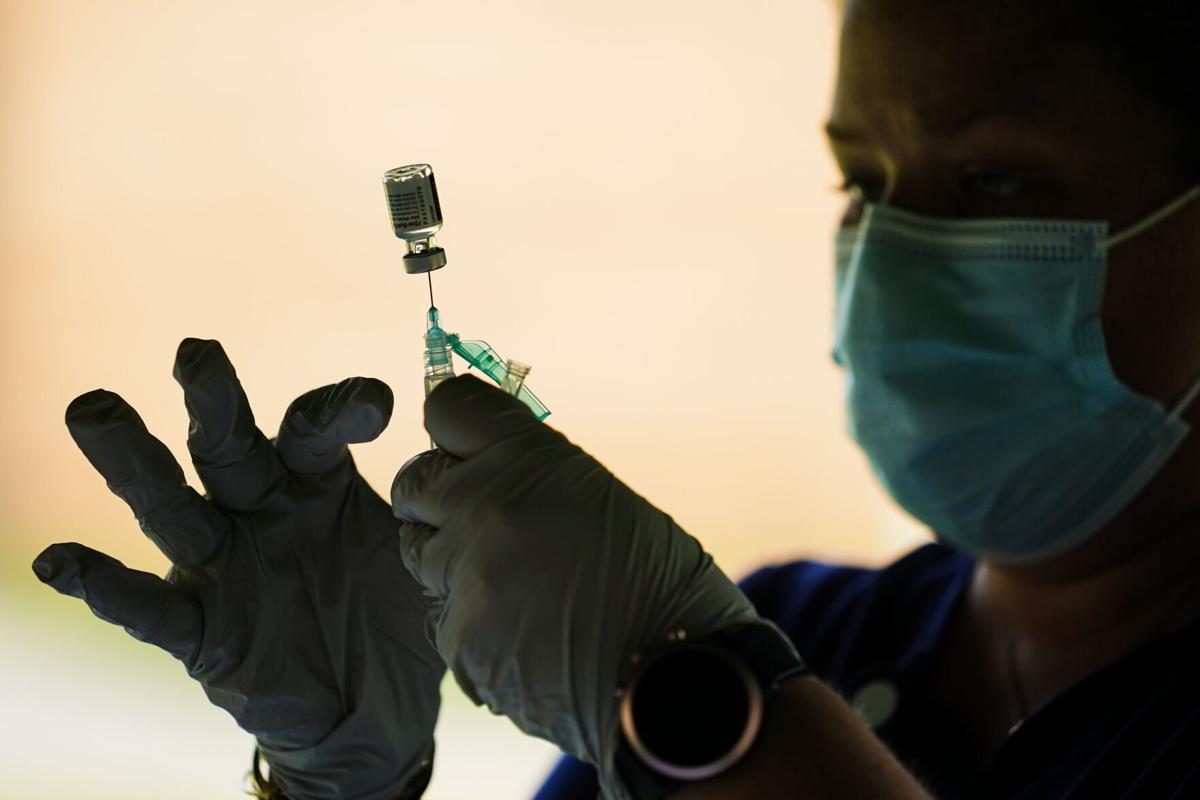 Vaccine mandates in the public and private spheres raise the emotional temperature in debates over individual rights, but they also raise the rates of vaccination against Covid-19. The tradeoff is worth it.
While protesters who march against mandates draw attention, and some choose suspension or termination from their jobs rather than submit to a jab, they are very much in the minority. Numbers tell the story.
Gov. Kathy Hochul set a deadline of Sept. 27 for hospital and nursing home workers to get vaccinated, enforcing a policy originally set by her predecessor, Andrew Cuomo. New York State officials announced last week that 92% of employees had received at least one dose, an improvement of roughly 10 percentage points from a week earlier.
President Biden last month directed the Occupational Safety and Health Administration to write rules mandating that all businesses with more than 100 employees had to require workers to be vaccinated or undergo weekly testing. He also announced a mandate for most federal workers, who must get inoculated by Nov. 22 to keep their jobs. Federal contractors must be vaccinated by Dec. 8.
The federal mandate allows for religious exemptions, while the New York mandate does not, a fact that's under a legal challenge that it shouldn't survive.
United Airlines and Tyson Foods issued their own mandates before the president's directive. United announced in September that 99.5% of its workforce is inoculated. Tyson Foods said its share of vaccinated employees hit 90% this month, up from less than 50% in early August.
In California, employees at the managed care company Kaiser Permanente responded to a state ultimatum to get vaccinated or face twice-weekly Covid testing. Enough of the company's more than 300,000 employees got a jab to bring its vaccination rate from about 78% to 97%. The company placed about 2,200 workers on unpaid leave for declining to get shots.
Public school teachers protesting a vaccine mandate in New York City made news last week when they marched across the Brooklyn Bridge, shutting down traffic. However, Mayor Bill de Blasio said the city mandate had compelled more than 15,000 teachers to get their first shot last week, raising the vaccination rate among teachers to 96%. The noise made by the protesters was out of proportion to their influence.
Hochul's mandates faced a tougher test on Friday, the deadline for at least 250,000 home health care workers to get at least one dose of the vaccine or risk losing their jobs. Industry representatives worried about a wave of resignations that could leave hundreds of patients without care.
A Buffalo News analysis of vaccination data for Erie and Niagara counties showed increases in first-dose Covid shots after mandates were put in place. In August, nearing vaccine deadlines for colleges and universities, the number of new vaccinations reached more than 8,000 per week, up from 5,000 to 6,000 during July.
In the week following Biden's September announcement of federal mandates, new vaccinations among Erie and Niagara residents grew 20%.
Vaccine resisters often march with signs saying, "My body, my choice," co-opting a slogan from the pro-abortion rights movement. That argument depends on the premise that liberty means freedom from all restraint or obligation to others. However, a concern for the common good is why our country for nearly 200 years drafted people into the military to fight wars. We honor veterans from those wars with parades to thank them for their service. A concern for public welfare is also why we require many other vaccines, and why we have traffic safety laws and noise ordinances. (There's no "My amplifier, my choice" movement that we are aware of.)
Mandates are tough medicine that are needed to get the job done. If there were more volunteers getting vaccinated, the mandates would disappear.
What's your opinion? Send it to us at lettertoeditor@buffnews.com. Letters should be a maximum of 300 words and must convey an opinion. The column does not print poetry, announcements of community events or thank you letters. A writer or household may appear only once every 30 days. All letters are subject to fact-checking and editing.