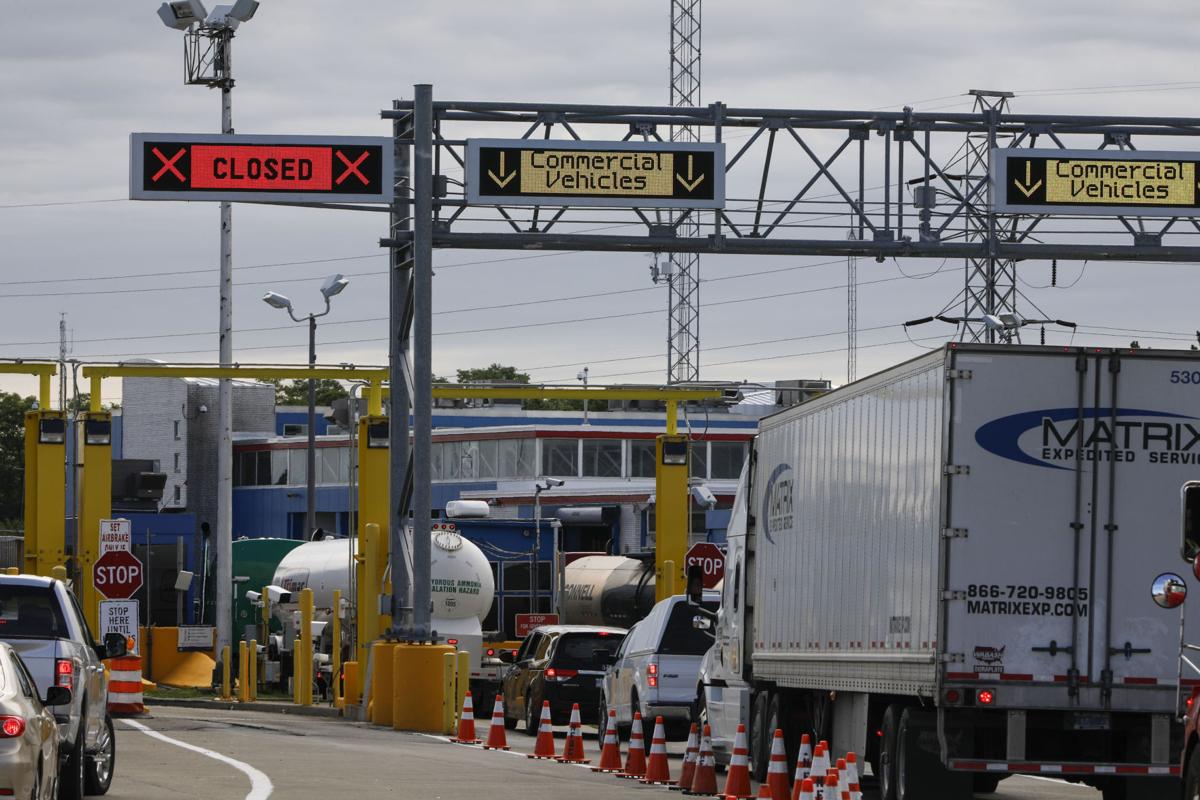 The Canadian government is responding to pressure from the United States to open our common border. If that urge doesn't turn into urgency, the United States should take matters into its own hands and welcome Canadians here.
Rep. Brian Higgins, D-Buffalo, and Rep. Elise Stefanik, R-North Country, each have written to the Department of Homeland Security to request that the this country make a unilateral move and let vaccinated Canadians enter the United States.
According to a report from News Washington Bureau Chief Jerry Zremski, Canadian Prime Minister Justin Trudeau said Monday that his nation favors a phased approach to the reopening so his country can again welcome tourists.
As the border stalemate drags on, tempers have grown short. Rep. Chris Jacobs, R-Orchard Park, appeared at a news conference on Sunday in Lewiston with Western New Yorkers who have been separated from loved ones in Canada since the border was closed to all but essential travel in March 2020. Residents of our region who own summer cottages in southern Ontario are also frustrated.
There are economic reasons to reopen our border crossings. Buffalo Niagara International Airport depends on Canadians for about 30% of its traffic in a normal year, and up to 40% at heavy travel times. As the airport climbs back to its feet after a year disrupted by Covid-19, our neighbors from the north represent a missing piece of the puzzle. We need them.
Politico reported on Monday that Trudeau is looking at the date of June 22 to begin loosening border restrictions. The current closure at the border is in effect until June 21.
Jim Diodati, mayor of Niagara Falls, Ont., told Politico he was advised by Public Safety Minister Bill Blair of that timetable.
"We're hoping to get some more confirmation this week," Diodati said.
Higgins has been frustrated by the lack of urgency from both the U.S. and Canada's national governments to ease border restrictions.
"People are missing the information about the miraculous efficacy of the Moderna and Pfizer vaccines," Higgins told The News. "The two of them are 95% effective – the season flu shot is about 45% effective.
"Whether you have 6% of your population fully vaccinated as they do in Canada or 45% as we do in the United States, that percentage of the population should be able to move freely."
Higgins wrote a letter in April to Alejandro Mayorkas, the Homeland Security secretary, asking that the department "immediately advance concrete proposals for a phased reopening of the Northern Border to our Canadian partners," and to "immediately implement appropriate unilateral measures toward the normalization of the border."
Questioned by a Buffalo News reporter last week about plans for working to reopen the border, White House press secretary Jen Psaki was noncommittal. Psaki said the administration would take its cue from the Centers for Disease Control and Prevention on the appropriate time to open our borders with Canada. Psaki also said that discussions surrounding the borders would be done "through diplomatic channels," suggesting that a unilateral reopening by the U.S. was not on the agenda.
Senate Majority Leader Charles E. Schumer stood at the Rainbow Bridge on May 5 and proposed a four-point plan for Canada and the U.S. to resume border traffic.
"The monthly extensions ... have no rhyme or reason," Schumer said. "They confuse people. They don't let people plan. They frustrate thousands of Western New Yorkers and Southern Ontarians."
Canadian officials on Sunday announced a travel exemption that will let NHL players travel across the border to play hockey's Stanley Cup final.
"They're giving NHL players an exemption – well, wait a minute," Higgins said. "What about people who have been separated from loved ones for the past 15 months. What about people that own property in cottages in Canada? What about people that want to transact business?"
Canada must be encouraged to accelerate the border reopening by late June. If that doesn't happen, the U.S. should roll out the welcome mat for our Canadian neighbors. It will help here and could help to move the needle there.
What's your opinion? Send it to us at lettertoeditor@buffnews.com. Letters should be a maximum of 300 words and must convey an opinion. The column does not print poetry, announcements of community events or thank you letters. A writer or household may appear only once every 30 days. All letters are subject to fact-checking and editing.