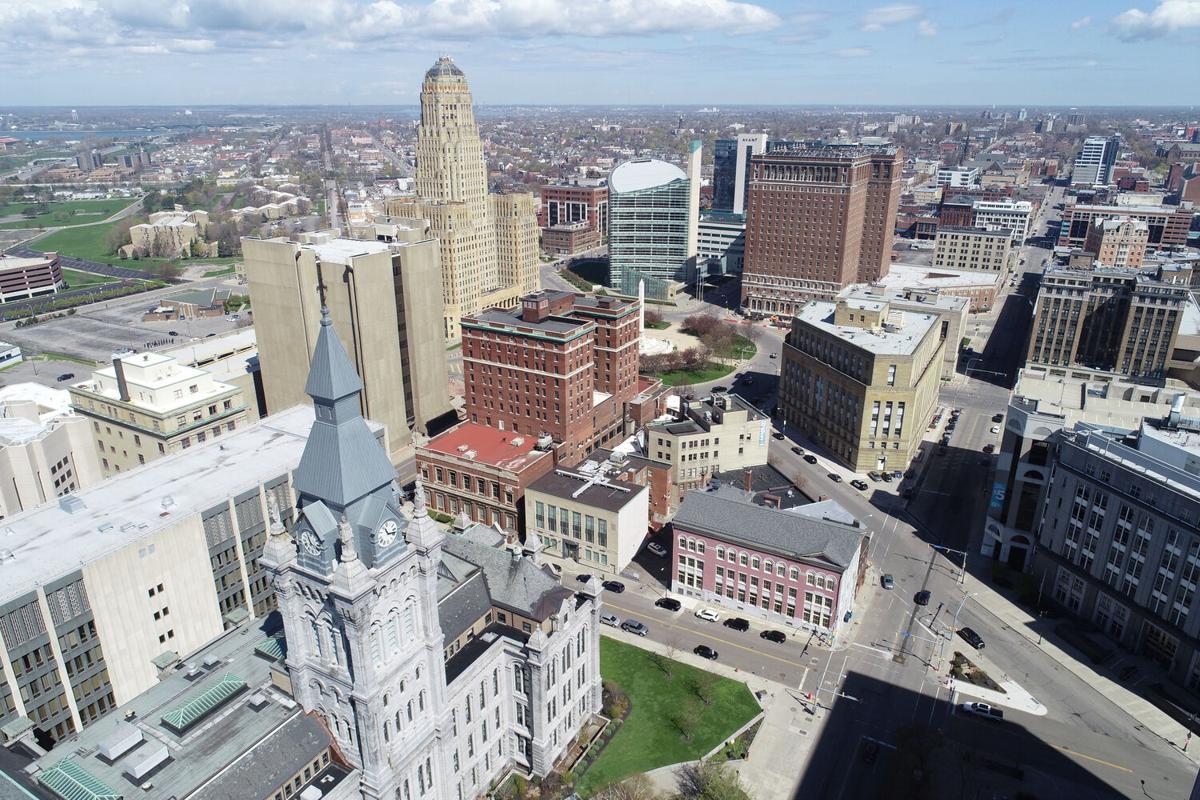 Sixty-eight senators understood the threat to America. It was a remarkably lopsided majority in these divisive times, and it included some of the country's most conservative Republicans.
With that vote on Tuesday, the U.S. Innovation and Competition Act passed the Senate, the chamber where most observers might have concluded – possibly incorrectly – it faced the more difficult challenge. Democrats hold a larger majority in the House, after all, and in that chamber, no filibuster threatens the functions of democracy.
Yet the House, including some of its Democrats, may throw sand in the gears, unnecessarily slowing adoption of the bill, which funds science and technological development in this country as a counter to the advances made by authoritarian regimes such as China. Make no mistake: Without it, this country could fall dangerously behind.
Originally called the Endless Frontiers Act, after a World War II-era scientific report commissioned by then-President Franklin Roosevelt, the legislation is a necessary investment in matching the push by adversaries that can spend money as an unelected leader sees fit. On semiconductors and other areas involving science and technology, they are taking a lead that could one day put this country at a political, social and military disadvantage. It's a threat that we ignore at our peril.
Senate Majority Leader Chuck Schumer of New York recognized the risk. For years, he has sounded the alarm on China's manipulations and, together with a conservative Republican colleague, Indiana's Todd Young, he sponsored and championed this legislation. It not only stands to maintain the country's edge on scientific discovery – still there, but eroding – but, if passed, will benefit 18 regional tech hubs that will split a federal tech investment of $10 billion. Divided equally, that could deliver some $555 million to the Buffalo-Rochester area, which is planning to file a joint application.
That money would be directed to regions that aren't already research powerhouses, and would be directed to places where disadvantaged populations can be connected to training and opportunities to develop new technologies. That's a fair description of Western New York.
Rep. Eddie Bernice Johnson of Texas is the Democratic chairwoman of the House Science Committee. She wrote: "Rather than having faith that unfettered research will somehow lead to those innovations needed to solve problems, history teaches that problem-solving can itself drive the innovation that in turn spawns new industries and achieves competitive advantage." Translation: Don't be bold.
Others – predictably, and not without cause – complain about the sausage-making involved in all legislation, especially comprehensive measures such as this. It's unfortunate, but it's a fact of life in a large and diverse democracy that unrelated measures often get crammed in. On this one – as on most – the better choice is to choke it down and simply vote on the merits of the bill.
That's what the House needs to do and it needs the committed support of the area's three congressmen: Brian Higgins, D-Buffalo; Chris Jacobs, R-Orchard Park; and Tom Reed, R-Corning. All should be concerned about the threat posed by China and Higgins and Jacobs, in particular, should be interested in the federal funding this legislation could direct to Western New York. Jacobs' sprawling district stretches from Lake Erie to the outskirts of Rochester. It could be transformational for his constituents.
Schumer has pledged an honest competition for those tech hub designations, but it won't hurt this region's prospects that he leads the Senate and is the principal driver of the legislation. As Kentucky learned during Mitch McConnell's tenure as majority leader, it helps to have friends in high places.
Still, this bill will surely count high among the achievement of Schumer's long tenure in government. It's encouraging that it is a measure that clearly benefits the nation as a whole and that is designed to benefit different areas based on their needs and assets, not their political leanings. Surely, the House will see that.
What's your opinion? Send it to us at lettertoeditor@buffnews.com. Letters should be a maximum of 300 words and must convey an opinion. The column does not print poetry, announcements of community events or thank-you letters. A writer or household may appear only once every 30 days. All letters are subject to fact-checking and editing.