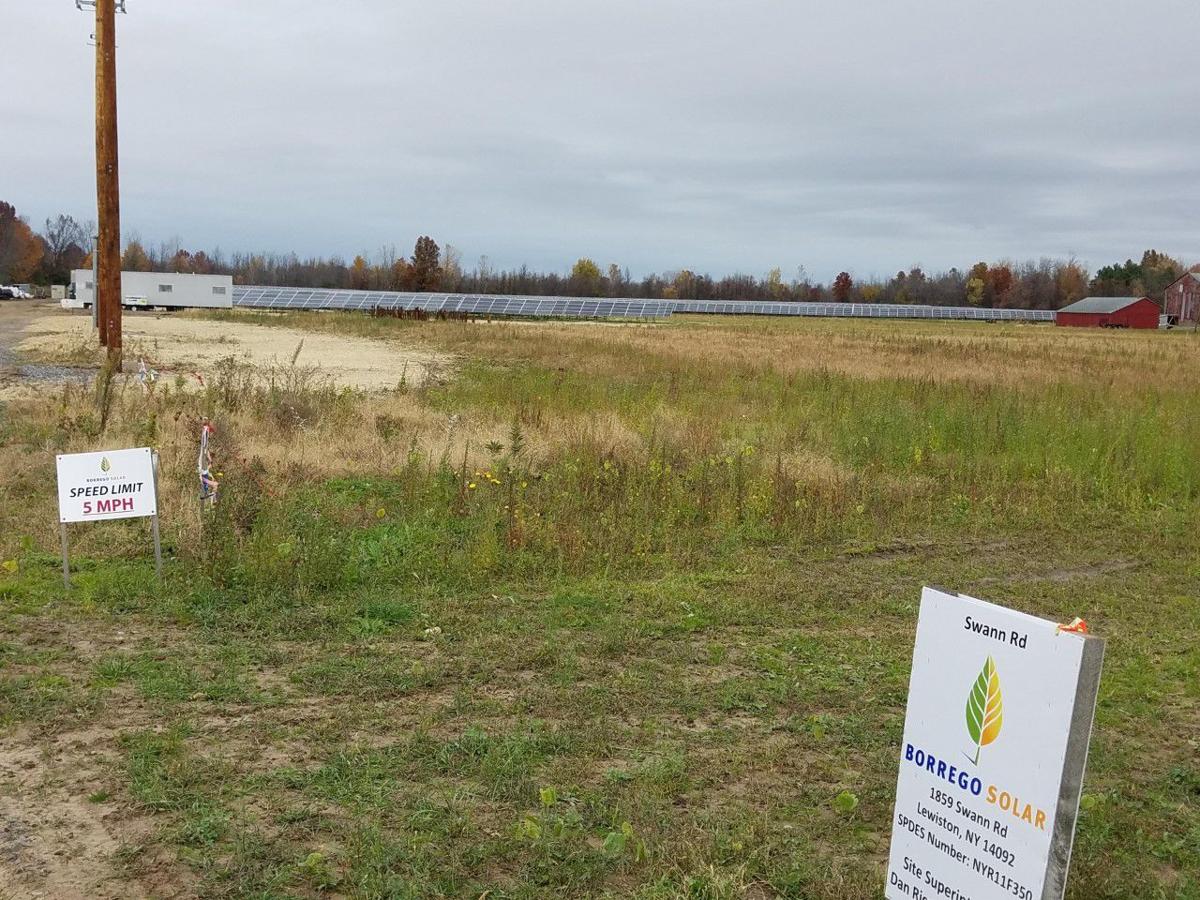 There is, anyone should be able to acknowledge, a balancing act on all developments, including large arrays of solar panels. Town boards and other regulatory bodies need to consider a variety of interests in deciding where and under what conditions they can be built.
Too often, though, this region's efforts on developing solar capability seems to tilt toward obstruction, even though it represents the future in a region that has suffered under the influence of fossil fuels. The 21st century approach should always be to seek a way to say yes.
Time will tell which category the restrictions planned in the Niagara County towns of Lewiston and Wheatfield fall into, but given the municipalities' proximity to Lake Ontario they should be well attuned to the need for new and safer sources of energy. It was only two weeks ago that the International Joint Commission formally pointed to climate change as the principal driver of flooding that has scoured properties along the lake's south shore.
The changes in climate may trace to several sources, but a primary one is the burning of fossil fuels. Among its consequences is higher water levels on all the Great Lakes. As the lowest of the five, Lake Ontario has swelled with water over the past few springs, chewing up the Niagara County shoreline.
The warming climate is a global issue, of course. In this country, it has produced hurricanes in higher numbers and of greater violence. In the West, wildfires are increasingly catastrophic. There are concerns that warming oceans will rise enough to threaten coastal areas, including Miami and New York City.
We all have plenty of reason to move away from fossil fuels and toward clean energy sources as swiftly as possible. Here, we are able to take advantage of three of the most common forms of clean energy: hydro, wind and solar. We need to embrace them.
With Tesla's solar plant in South Buffalo, Western New York has the opportunity to become a national leader in the development of use of solar energy. We also have the space to establish large solar arrays, not only helping to wean the region off its reliance on fossil fuels, but providing farmers and others a way to put unused land to productive use.
Not surprisingly, some people object, mainly over aesthetic concerns: Solar fields just aren't very pretty. Neither, of course, are hydroelectric plants, nuclear power stations or telephone poles, all of which have produced similar not-in-my-backyard resistance in the past. Nevertheless, we need power and, with rising immediacy, we need it not to be based on burning natural gas, coal, fuel oil and other combustibles. We need a transition.
Wisely, New York State has taken much of the authority over large-scale projects away from local governments. Residents of those areas will still have the opportunity to have their voices heard, but not in a way that overwhelms the state's interest in developing sources of clean energy.
But towns such as Wheatfield and Lewiston retain oversight of projects of less than 25 megawatts of power and they are implementing new requirements on those projects, including minimum distances from roads and dwellings and concealment strategies such as fences or greenery.
They need to use that authority wisely or risk losing even that. It's a long way to our clean-energy future, but we all know how the journey of 1,000 miles begins.
What's your opinion? Send it to us at lettertoeditor@buffnews.com. Letters should be a maximum of 300 words and must convey an opinion. The column does not print poetry, announcements of community events or thank you letters. A writer or household may appear only once every 30 days. All letters are subject to fact-checking and editing.