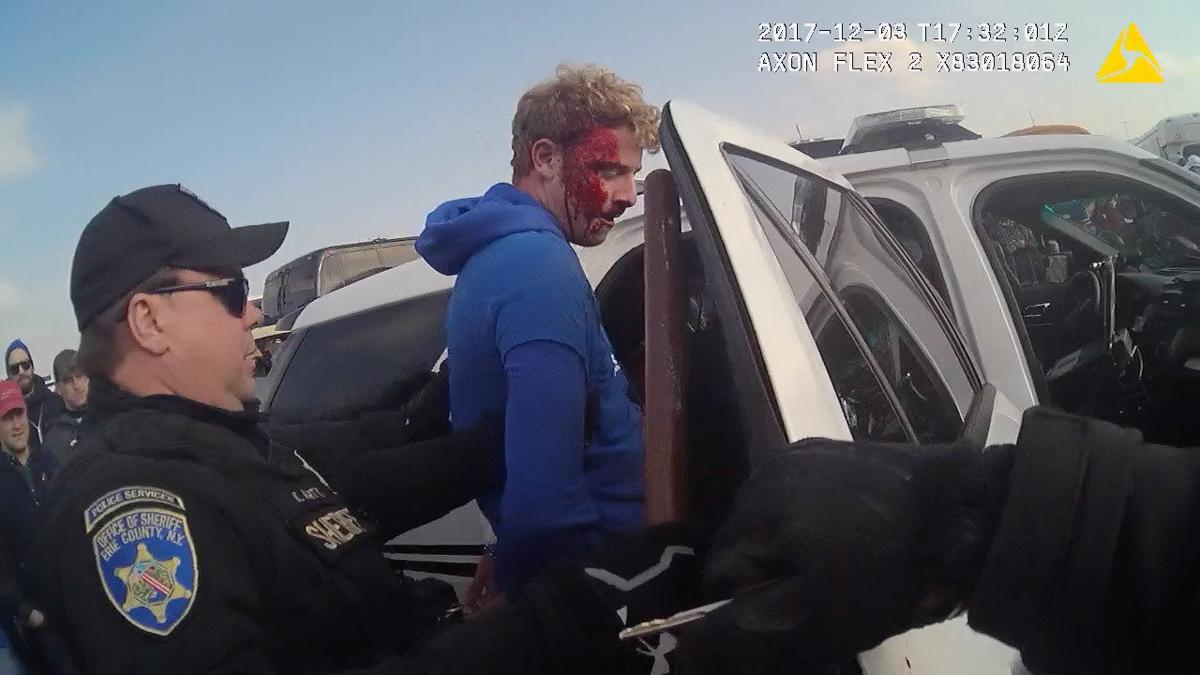 The file on former Deputy Kenneth P. Achtyl has turned up and, given its suspicious deficiencies, it's hard not to think the Erie County Sheriff's Office didn't really want it to be found.
What it shows is that internal investigators were uninterested in finding out the truth behind the concussion and broken nose that Achtyl inflicted on Nicholas A. Belsito as he left a Buffalo Bills game in December 2017.
They didn't take statements. If they had, the investigation would almost surely have led them to the truth.
They ignored video that made clear what happened. Instead, they cherry-picked evidence, highlighting a two-second snippet of video that they then mischaracterized as clearing Achtyl.
They didn't look into whether Achtyl lied about the confrontation with Belsito. He did.
So, now, adding to the mountain of evidence that Sheriff Timothy Howard is unfit for his office, county residents can add an internal investigation office that is either incompetent or deceitful. Regardless, those public servants enabled a deputy's criminal conduct after the fact. Their conduct needs to be investigated by an independent agency.
The timing of this revelation, at least, is useful in a couple of ways. Coming less than 48 hours after the murder conviction of former Minneapolis police officer Derek Chuavin, it underscores the need for police agencies to be willing to hold their own accountable to the law. Too often, they aren't.
It's why Buffalo and other cities and states are adopting laws making it a duty for officers to intervene when another runs amok, as Chauvin did and, to a far lesser degree, Achtyl. Such failures carry a cost in public confidence, an essential component of successful policing.
The timing is also helpful in that it comes less than seven months before Erie County residents choose a new sheriff. With Howard not seeking a fifth term, voters will have a chance to evaluate his potential successors, perhaps to find a capable, professional, interested, demanding and honorable leader who is a role model for good policing.
Which is to say, all the things the current sheriff is not.
What's your opinion? Send it to us at lettertoeditor@buffnews.com. Letters should be a maximum of 300 words and must convey an opinion. The column does not print poetry, announcements of community events or thank you letters. A writer or household may appear only once every 30 days. All letters are subject to fact-checking and editing.