You're reading this correctly: Rep. Claudia Tenney seems entirely serious about easing the economic hardship of Delphi's nonunion retirees. Given that – and the divisive times in which we live – her critics have a moment to acknowledge that people can surprise you.
At a moment when her party colleagues are holding the nation's creditworthiness hostage as a way to force budget cuts, this conservative Republican wants Washington to add an expense by restoring the lost pensions of nonunoin workers at Lockport's Delphi automotive plant.
In that, she joins with Democrats including Rep. Brian Higgins of Buffalo and Senate Majority Leader Chuck Schumer. Who she doesn't have – and who she'll need – are other Republicans. The party controls the House and can block legislations in the Senate. Her advocacy is going to be essential.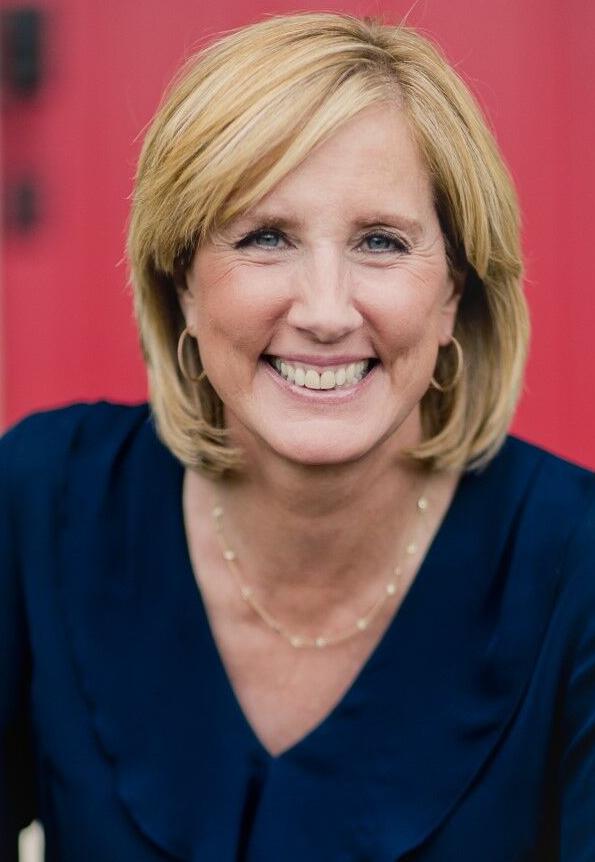 Tenney's interest is, at least in part, political. As a result of last year's redistricting, her 24th Congressional District now includes Lockport, home to many of the Delphi retirees who lost their pensions in the economic calamity of the Great Recession. Even granting that her heart is in the right place, her position offers a political opportunity to show that Republicans aren't congenitally oblivious to suffering.
The Obama administration's bailout legislation rescued the American auto industry from the threat of dissolution, but while the ensuing legislation preserved the pensions of Delphi's affiliated members, nonunion workers were cast aside. Their health care policy, life insurance and most of their pensions "were all just taken away from us in a flash of an eye," said Thomas Patterson of Cheektowaga, who spent 44 years working for General Motors and Delphi.
Here's where it gets interesting. Patterson made the observation not to a reporter, but to Tenney's deputy chief of staff, Spencer Carr, who shot a remarkable, 19-minute documentary on the plight of these retirees. The project described a burden that can be relieved with about $750 million in federal spending over five years. That's not even a rounding error in the context of federal spending of more than $6 trillion annually. Tenney supports it.
What would that accomplish? Listen to Patterson: "We need to get some hearing aids? Well, if we take money to get the hearing aids, we don't have money to do some of the other things. So we're balancing those things, those challenges we have."
Or hear what the widow of a Delphi retiree has to say: "We were financially crippled," said Judy Fooks. "I made my own laundry soap. I bought Christmas presents at garage sales just to try and make it."
Her husband, Dennis, lost much of the pension he earned over 33 years as an engineer at General Motors' Harrison Radiator Division and Delphi Corp. He died at age 67, his widow says, after falling into a deep depression and then into failing health.
Government can fix this. The Susan Muffley Act, named for the late wife of a Delphi retiree from Ohio, would do the job. Going forward, it would restore the benefits that the company's salaried retirees lost and also compensate them for all the years that they didn't get them.
It's a worthy effort and if it's surprising that so conservative a Republican as Tenney is making this a priority – and doing so at this moment – it's disappointing that so many of her political allies remain so willing to turn their backs.
Surely, this is part of what government is for. No, Washington can't do everything. Yes, the defense budget and entitlement programs and debt service are important. But, while government didn't cause the recession of the early 2000s, its failures of oversight helped clear the way for it. What is more, as Americans learned during the Great Depression of the 1930s – and periodically since then – there is national value in a government act of humanity.
We hope this is part of some greater awakening on Tenney's part. It's unlikely she'll ever go as far as former Rep. Chris Jacobs, the Erie County Republican who sacrificed his career with a courageous vote for gun control, but the entire Republican Party desperately needs to move away from a rigid ideology that wants little more than to scratch an increasingly conservative itch, regardless of what else the public wants or needs.
That's true around the country, but is especially urgent in New York, where the party's status is eroding. A recent report from the state Board of Elections documented the party's decline. While it has long trailed Democrats in registrations, it has how fallen behind the "blanks" – voters who don't want to belong to any party.
That's a wake-up call. Maybe Tenney heard it.
What's your opinion? Send it to us at lettertoeditor@buffnews.com. Letters should be a maximum of 300 words and must convey an opinion. The column does not print poetry, announcements of community events or thank you letters. A writer or household may appear only once every 30 days. All letters are subject to fact-checking and editing.