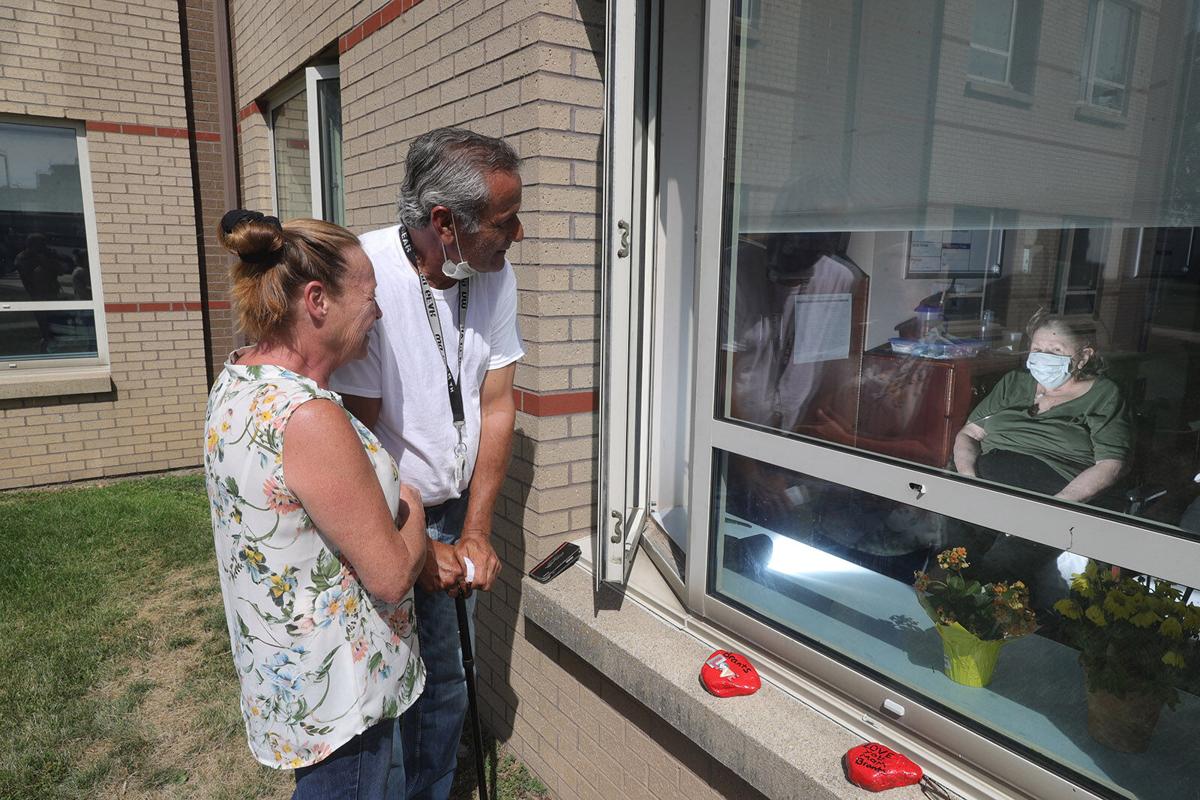 People older than 65 who live in nursing homes have paid a double penalty during the novel coronavirus pandemic. Their age makes them statistically the most vulnerable to the ravages of Covid-19, and the necessity of keeping visitors away has made their lives more isolated, which carries health risks of its own.
The state Health Department began in mid-July allowing visitors back into nursing homes, with restrictions intended to minimize risk. That approach is understandable. An estimated 40% of deaths due to Covid-19 nationwide were people living in nursing homes. In New York, more than 6,400 nursing home residents passed away, a figure that does not include those who died while in hospitals.
But the rules for allowing visitors back into the facilities, as detailed in a Buffalo News story last week, should be reassessed. New York should listen to the outcry from friends and relatives of long-term care residents and explore how to reasonably modify its restrictions while minimizing risk.
The state rule requires that if a staff member or resident tests positive for Covid-19, a nursing home must ban visitors for 28 days. That means even a visit conducted outdoors, with everyone wearing masks, and the guests filling out a health questionnaire and passing a temperature check, would be forbidden until the 28 days were up because one person in the facility already had Covid-19.
That approach is tough for healthy visitors and their relatives in care facilities who are desperate for some family contact. The News' story highlighted approaches used elsewhere. In Minnesota, nursing home residents can designate caregivers who go through a health screening at each visit and wear personal protective equipment. In Indiana, outdoor visits are allowed and indoor visits if no residents have contracted Covid-19 in the last 14 days.
No change is risk-free, but allowing outdoor visits, with everyone appropriately masked, distanced and screened for Covid-19, would be a step forward while minimizing risk. The movement of air outside disperses the respiratory droplets through which Covid-19 typically spreads.
Elderly people who are isolated are at greater risk of dementia, heart attacks and strokes, with increased mortality rates. A recent article in the journal Jamda said "the prevalence of severe loneliness among older people living in care homes is at least double that of community-dwelling populations."
The restrictions placed on nursing homes back in March, as the Covid-19 infection rate was quickly climbing, were reasonable and necessary. Lives were saved. But the quality of life for many long-term care residents suffered. Many homes had to cancel group activities and communal dining. Isolation is particularly hard on residents who have Alzheimer's disease or other forms of dementia. It also puts a strain on family members who can't be in the facility to check if their memory-impaired parent is getting proper care.
New York State stands out as a national model for controlling the spread of the virus. Its safety-first approach is what is allowing parts of the economy to come back to life. Other states have taken a different path and have seen Covid-19 infections surge. No one is suggesting we throw out the rulebook for nursing homes, but loosening the reins on visitation rules can be done prudently. Other states are showing the way.
What's your opinion? Send it to us at lettertoeditor@buffnews.com. Letters should be a maximum of 300 words and must convey an opinion. The column does not print poetry, announcements of community events or thank you letters. A writer or household may appear only once every 30 days. All letters are subject to fact-checking and editing.