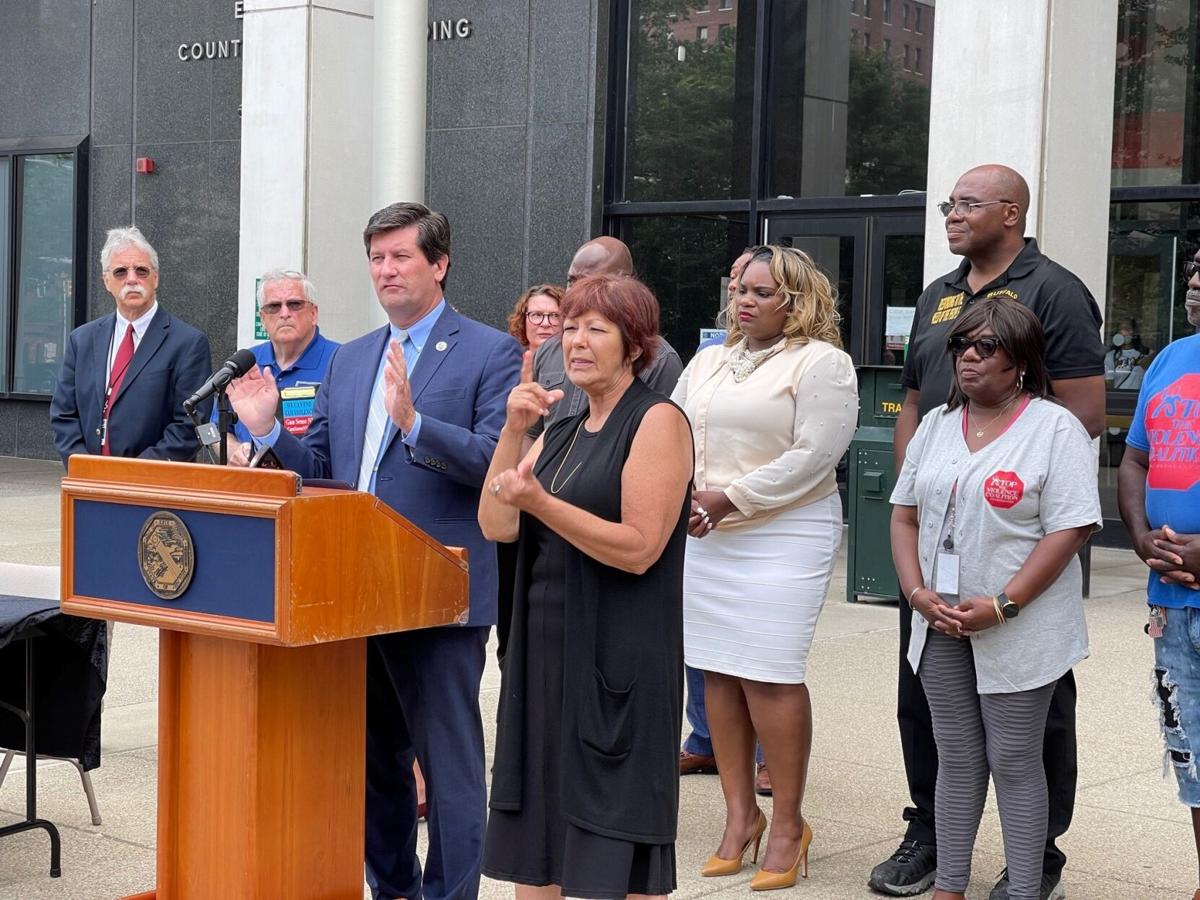 An Assembly hearing on Thursday about gun safety in New York offers a reminder that plenty of room exists to improve the state's performance in ways that have broad appeal.
The hearing was specifically described as seeking input on legislation to further address the illegal import, possession and use of firearms in New York. For some, of course, there should be no such thing as illegal possession of firearms and, therefore, no such thing as illegal importation of them. But given the broad support that polls show for laws governing firearms, those people are likely – and fortunately – in a minority. Still, even they can be drawn into other efforts to improve safety and reduce gun violence.
It's an important issue this year, with gun violence rising and on a path to be the worst year in decades. The increase has coincided with a spike in gun-buying during the Covid-19 pandemic. It's hardly surprising that more guns in more hands will produce more gun violence, but that cat is out of the bag. It's particularly necessary now to look at how to reduce gunplay in both the short and long terms.
Focused policing must obviously play a significant role. That offers a caution to those who wantonly push a "defund the police" line. While there is surely room – and wisdom – in better defining the tasks we assign to police, fighting and preventing crime needs to remain at the top of their duties. If anything, the rise in violence demands more attention to punishing and deterring gun crimes. That costs money.
But more should be done on the front end, and fortunately, the federal government has once again committed to that work after more than two decades of prohibition.
The Dickey Amendment of 1996 banned the Centers for Disease Control and Prevention from funding any research on gun control, effectively barring it from studying gun violence. The damage that caused is easy to understand upon considering what traffic deaths would be today if research had not produced safer cars and highways.
It was a self-destructive amendment that even its author, then-Rep. Jay Dickey of Arkansas, came to repudiate. He reversed himself in a 2015 article the Republican co-wrote for The Washington Post, calling for a significant increase in federal funding of research into preventing gun violence. Dickey died in 2017, two years before Congress restored funding, partly at the urging of Dickey's widow.
The work may not prevent the kind of mass shootings that have dominated the public's attention in recent years, but such crime account for a small percentage of shootings in any year. This work should make a difference.
It's good that the Assembly is giving this matter close attention. It's better still that the CDC is back on the job.
What's your opinion? Send it to us at lettertoeditor@buffnews.com. Letters should be a maximum of 300 words and must convey an opinion. The column does not print poetry, announcements of community events or thank you letters. A writer or household may appear only once every 30 days. All letters are subject to fact-checking and editing.