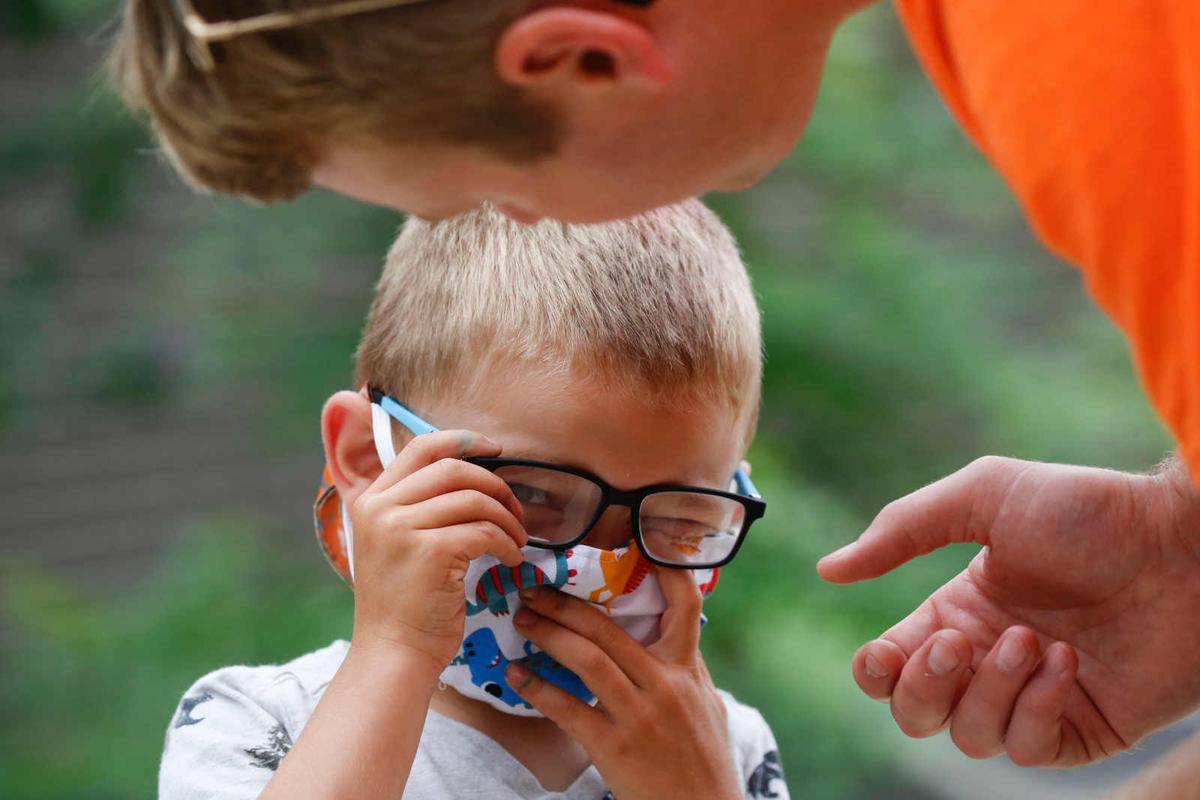 If there is one facet of civic life that has suffered more than others during this unforgiving pandemic, it's public education. It's been battered around the country, in New York State and in Erie County.
With late and sometimes confusing guidance from governments, hostility from parts of the community and the ongoing, essential need to educate children in spite of it all, school officials have been pummeled for the past 20 months. That has to change.
In at least one critical way, the need for assistance is greater today than ever. In the space of two recent weeks, new Covid cases doubled in Erie County schools, rising from 575 in the week of Oct. 24 to 1,096 the week of Nov. 7, according to data from the Erie County Health Department.
That doesn't mean that transmission is rampant within schools. Superintendents argue plausibly that the vast majority of school cases are brought into the buildings by students, staff and teachers who were infected elsewhere.
As the president of the Erie-Niagara School Superintendents Association, Michael Cornell, recently observed, blaming schools for infections in their populations would be like blaming supermarkets for Covid cases found in them. As infections rise in the community, they will show up in subpopulations, as well, including grocery shoppers, churchgoers and students.
That doesn't mean transmission never happens within schools or that the number of cases can't rise further. But, today, the fact is that schools are safer than other environments because they can be controlled and supervised. Teachers and administrators can ensure that students are masked and maintaining appropriate distances.
It's one of the reasons superintendents don't want to return to remote learning, which is not only less effective, but can leave student in places where infections are more easily transmitted – day care centers, friends' houses and so on. Absent fears of a calamity with schools, a return to remote learning would undermine education and put children at higher risk. "You'd literally be closing one of the safest places in the Covid era to kids, who need to be safe and need to learn," Cornell said.
But with cases rising, state and county governments need to work more closely with schools to support their needs, provide answers to difficult questions and underscore the importance of keeping schools open – not at all costs, of course, but certainly as long as they're safer than other options.
One area where local and state governments could be more helpful is in taking a serious look at implementing a test-to-stay option in schools. Under current policies in Erie County, the close contacts of a student who tests positive for Covid-19 must quarantine for 10 days unless they are vaccinated. With test-to-stay, if those close contacts show no symptoms, they would be given rapid Covid tests daily and quarantine only if a test comes back positive.
It's a system that has worked well in Massachusetts, yet New York State has been ambivalent and Erie County opposed, forcing too many students into the weeds of remote learning. The county may soon authorize a pilot program on test to stay, but it hasn't done so yet. It's a critical way for the county to support both public health and public education. Albany should also be looking to encourage test to stay across the state.
New York and its counties also need to identify the "off ramp" that will allow public institutions – especially schools – to know when a more normal approach to life can begin. Setting a target could go a long way toward easing the tensions that the unknown inevitably triggers.
For example, what are the metrics for dispensing with masks? The coverings remain necessary today, especially as community cases rise dangerously and hospitals once again bulge with Covid patients. But they are stressors for everyone, including parents, some of whom, it is fair to say, go out of their way to make life miserable for educators who are doing their best under trying conditions.
So, what infection rate for what length of time will allow a change in policy? Other areas of the country have used that approach successfully. It doesn't mean plans can't be upended again, as another new variant is making plain in parts of the world. But if volatile conditions rule out guarantees, governments can still set targets that create partners in the public, encouraging cooperation and, with that, patience.
In particular, it may encourage vaccination holdouts to take the jab. Not that they shouldn't already be eager: Unvaccinated patients vastly dominate new admissions to Erie County hospitals. Still, many continue to resist. Who knows what could trigger an awareness of their essential role in finding our way back to normal?
That goes not just for adults, but for adults who are unwilling to immunize their children. Those shots were authorized early this month. With infection rates rising in schools, this should be at the top of parents' holiday season lists. It's a great Christmas present for the kids, for public education and for a community aching to return to normal.
What's your opinion? Send it to us at lettertoeditor@buffnews.com. Letters should be a maximum of 300 words and must convey an opinion. The column does not print poetry, announcements of community events or thank you letters. A writer or household may appear only once every 30 days. All letters are subject to fact-checking and editing.