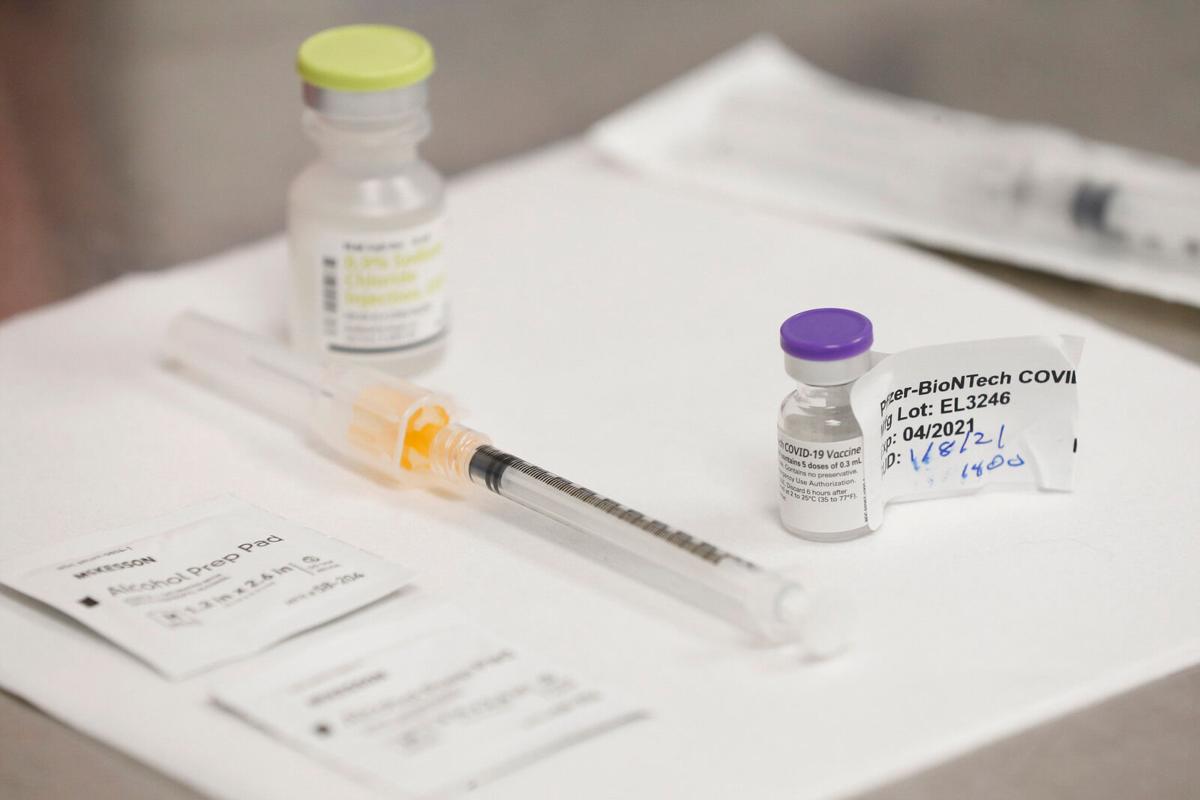 Has New York Gov. Kathy Hochul arrived at her PATCO moment?
The vaccine mandate for health care workers represents Hochul's first major policy test. The new governor shows no signs of wavering from the state order that workers in hospitals and other congregate care settings had to be vaccinated by Monday or lose their jobs – or at least risk losing them, according to the wise policies adopted by some local hospitals.
In August 1981, the Professional Air Traffic Controllers Organization went on strike, which was illegal for federal employees. Ronald Reagan, barely seven months into his presidency, gave the controllers 48 hours to return to work or lose their positions. On Aug. 5, the administration fired more than 11,000 striking PATCO workers, winning Reagan enemies in the labor movement but sending a message about his firm leadership style.
Monday's deadline was originally set in August by former Gov. Andrew M. Cuomo. Despite warnings from workers opposed to the mandate that hundreds may choose leaving their jobs rather than get vaccinated, Hochul has stood firm, rejecting exemptions on medical and religious grounds. (For now, health care workers may apply for a religious exemption until at least Oct. 12, when a federal judge will consider a legal challenge on the issue.)
Unlike some states, such as California, Pennsylvania and New Jersey, New York did not give health care workers the option to get tested for Covid in lieu of vaccines.
Mandates would not be necessary if more New Yorkers were vaccinated. As of Monday, 63.2% of residents eligible for a Covid-19 vaccine had received the full series; 70.7% had gotten at least one dose. That ranks our state in the top 15 among U.S. states and territories for full vaccinations, but the 37% of eligible residents not fully inoculated is contributing to the continuing threat posed by the Delta variant.
Health care workers taking care of the sick and vulnerable should not be playing Russian roulette with Covid-19. The point of the mandate isn't to punish the unvaccinated, but to encourage them to get the shots.
Three Western New York health care systems – Catholic Health, Roswell Park Comprehensive Cancer Center and Erie County Medical Center – are taking a smart approach by putting workers who won't obey the mandate on unpaid leave for 30 days. It backs up the mandate by depriving workers of their pay, but gives them a sort of cooling off period to think about whether losing their job over a safe jab in the arm is worth it. It does deprive the hospitals of their workers' services, but allows for the possibility of them returning.
There is evidence that mandates work. Houston Methodist Hospital in the spring set a June 7 deadline for its 25,000 workers to get a vaccine. By mid-June, the percentage of employees not vaccinated had dropped from 15% before the mandate to 3%.
ECMC said on Monday that about 7% of its workforce was placed on unpaid leave, including about 5% of its hospital employees.
Kaleida Health, which was not offering unpaid leave as an alternative to termination, said that 97% of its "patient facing" workers, and 94% of its employees overall, had been vaccinated as of Sunday evening.
Hochul has been clear-eyed about the threat of disruption that the mandate may cause. She announced she was prepared to declare a state of emergency to allow the state, among other things, to change eligibility rules for health care professionals to practice here and to deploy members of the National Guard who are medically trained.
Hurricane Ida and the damage it caused in the eastern part of the state posed the first big challenge for Hochul, who took office in August. The mandate for health care workers will likely be a defining episode in her early time as governor. We think her unwavering stance will cause some short-term pain but ultimately will serve the greater good of making New York safer and healthier.
What's your opinion? Send it to us at lettertoeditor@buffnews.com. Letters should be a maximum of 300 words and must convey an opinion. The column does not print poetry, announcements of community events or thank you letters. A writer or household may appear only once every 30 days. All letters are subject to fact-checking and editing.