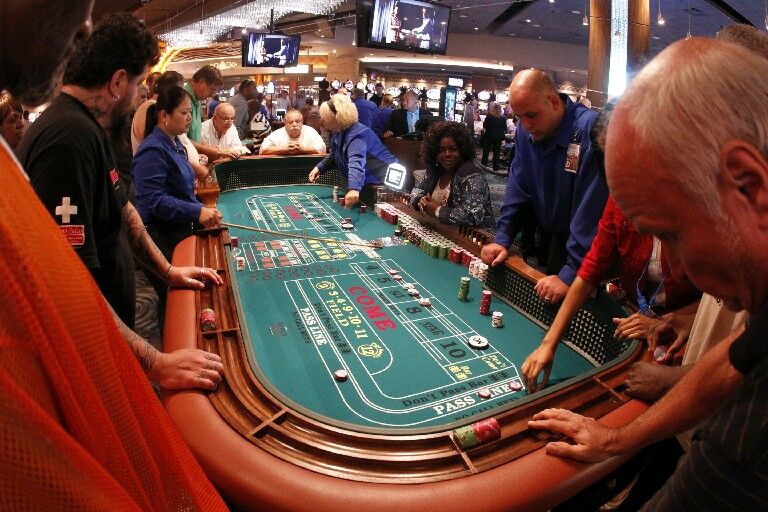 A question arises as the Seneca Nation folds its cards, belatedly agrees to pay the hundreds of millions of dollars it owes to New York State and looks ahead to negotiating a new gaming compact: Why would either side want to deal with the other ever again? Neither has been an especially honorable business partner.
The answer, of course, is money. The tribe's three Western New York casinos churn up gushers of cash that enrich the Seneca Nation and, when the compact is actually followed, feed state coffers and benefit the three financially pinched municipalities in which the casinos operate: Niagara Falls, Buffalo and Salamanca. For better or worse, there's too much at stake to walk away from the table.
It was already long past time for the Senecas to stop trying to wiggle out of paying the money they owed. Since 2017, the nation has withheld some $450 million from the state as it tried over and over to exploit a carelessly worded extension of the original 2002 compact. That extension had failed to mention that the casinos would continue to make the payments described in the initial document. The Senecas took it as license to pocket New York's share – money they would never have seen but for their agreement with the state.
Even if you accept that the Senecas had a right to test language they believed would excuse them from paying up, the compact explicitly requires that such conflicts be resolved through binding arbitration. When that process favored the state, the Senecas should have let it go. Instead, they went to court after court, desperately trying to avoid meeting their obligation.
On Wednesday, the nation thought better of that strategy, tacitly acknowledging it was spending millions of dollars to get nowhere and choosing instead to look ahead. It could have done that years ago and avoided a lot of expense and a deep reservoir of mistrust. That it didn't makes even more important its welcome new focus on avoiding such problems in the future.
"Rather than pursue continued legal action," Seneca President Matthew Pagels said Wednesday, "we believe it's in the best interest of the Seneca Nation to address those important concerns through a negotiation of a compact that will provide clarity on our obligations and, equally as important, the obligations that New York State has to the Seneca Nation in return."
It's not as though the existing stipulation for binding arbitration was in any way unclear, but hallelujah, anyway. The state should quickly agree, especially since it caused its share of problems.
In the agreement's first decade, New York had allowed so-called "racinos" to intrude on the Senecas' negotiated zone of exclusivity, prompting a previous conflict. The two sides resolved that issue on their own, without a need for arbitration, in 2013.
The way forward may not be smooth. Both sides have ample cause to mistrust the other, though a glimmer of hope flickers: Leadership of both the Senecas and the state has changed since the conflict began in 2017: Pagels for the Senecas and Gov. Kathy Hochul of Buffalo for New York. That creates the possibility of a fresh start. Indeed, during a video presentation to members of the nation on Tuesday, Pagels expressed confidence in Hochul's leadership. That's a start.
Gambling has become both a big business and a significant driver of government budgets, and not just in New York. It's not a socially healthy development, but that genie is well out of its bottle. Thus, it's wise to recognize that with vast sums of money in play, decisions can be driven by avarice, selfishness and other short-term thinking.
So, as Pagels said, it is important going forward for both the state and the Senecas to be clear on the compact's language and the processes, policies and expectations it describes. The agreement should fit like fur-lined handcuffs.
Just as important, the two sides need to work their way toward a more trusting relationship that acknowledges how much each relies upon the other. That will necessarily be a work long in progress, but it will be helped by a clear, understandable, mutually beneficial agreement and an acknowledgement that, even as gambling expands, there's plenty of money to go around.
This time, though, the lawyers should actually read the document. Trust but verify.
What's your opinion? Send it to us at lettertoeditor@buffnews.com. Letters should be a maximum of 300 words and must convey an opinion. The column does not print poetry, announcements of community events or thank you letters. A writer or household may appear only once every 30 days. All letters are subject to fact-checking and editing.