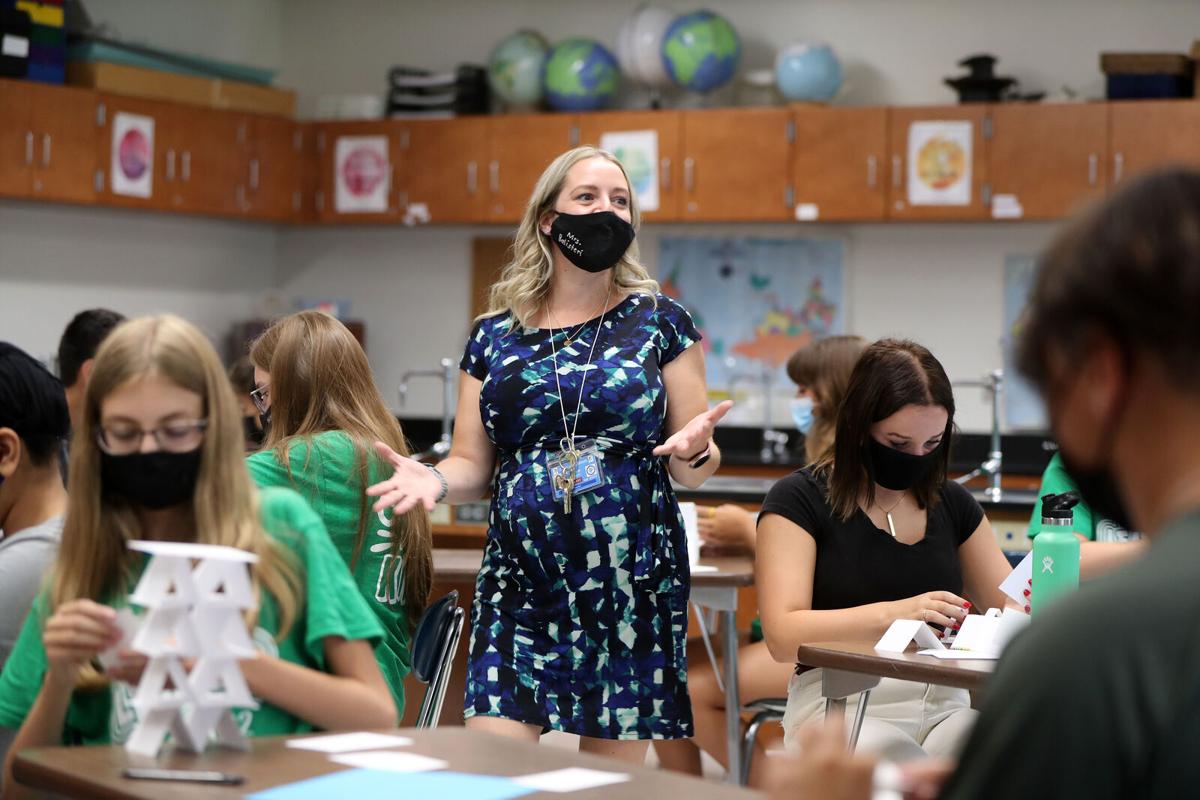 If anyone still doesn't understand the need for strong state leadership on Covid-19, they need only look to a meeting last week of the Clarence School Board.
There, to no practical benefit, critics roasted members over mask mandates at the district's schools. In that, they elevated their selfish concerns – "parental rights," some called it – over the need to ensure that children can be safely educated at a time when Covid-19 hospitalization rates for children are soaring around the country.
It was a pointless exercise since the decision isn't one that school officials can make. Gov. Kathy Hochul implemented a mask mandate for schools on the day she took office last month. New Yorkers can be grateful for that, given the demonstrated indifference of some adults to the facts of a deadly pandemic.
Still, it's a shame to see those wars erupting in this part of the state, last week drawing at least one outside agitator who doesn't even live in the district. To play politics with children's lives is beneath contempt.
Some parents, we are sure, are genuinely worried about their children having to wear masks all day. Parents worry; that's their job. But, the evidence of the last school year shows that for the vast majority of students, those fears were unnecessary.
Schools were able to reopen safely toward the end of the last academic year specifically because everyone in schools, including students, was required to wear masks. Adults were there to supervise and it worked. Transmission rates in schools were negligible. Everyone coped, and without drama. Why? Because it's not that much of a hindrance, especially given the risks of refusal.
Those risks are evident in reports showing that pediatric hospitalization rates surged over the summer as the more infectious Delta variant spread across the country. The Centers for Disease Control and Prevention reported that from late June to mid-August, hospitalization rates for children and teenagers increased nearly fivefold. Adolescents who were unvaccinated were hospitalized at 10 times the rate as those who had been inoculated, researchers found. Children under 12 aren't even eligible to be vaccinated yet.
Look to Arizona to see the price of "parental rights." There, school mask mandates are banned and thousands of students and teachers have had to go into quarantine. In Texas and Florida, wise school officials are ignoring their governors' politically driven orders prohibiting mask mandates. Someone has to care about the kids.
Parents have tremendous influence over their children's response to mask requirements. They can make it easier or harder for them to adjust. But because too many grown-ups won't get real, New Yorkers are fortunate to have state leaders who are willing to respond in the only way a virus understands.
What's your opinion? Send it to us at lettertoeditor@buffnews.com. Letters should be a maximum of 300 words and must convey an opinion. The column does not print poetry, announcements of community events or thank you letters. A writer or household may appear only once every 30 days. All letters are subject to fact-checking and editing.