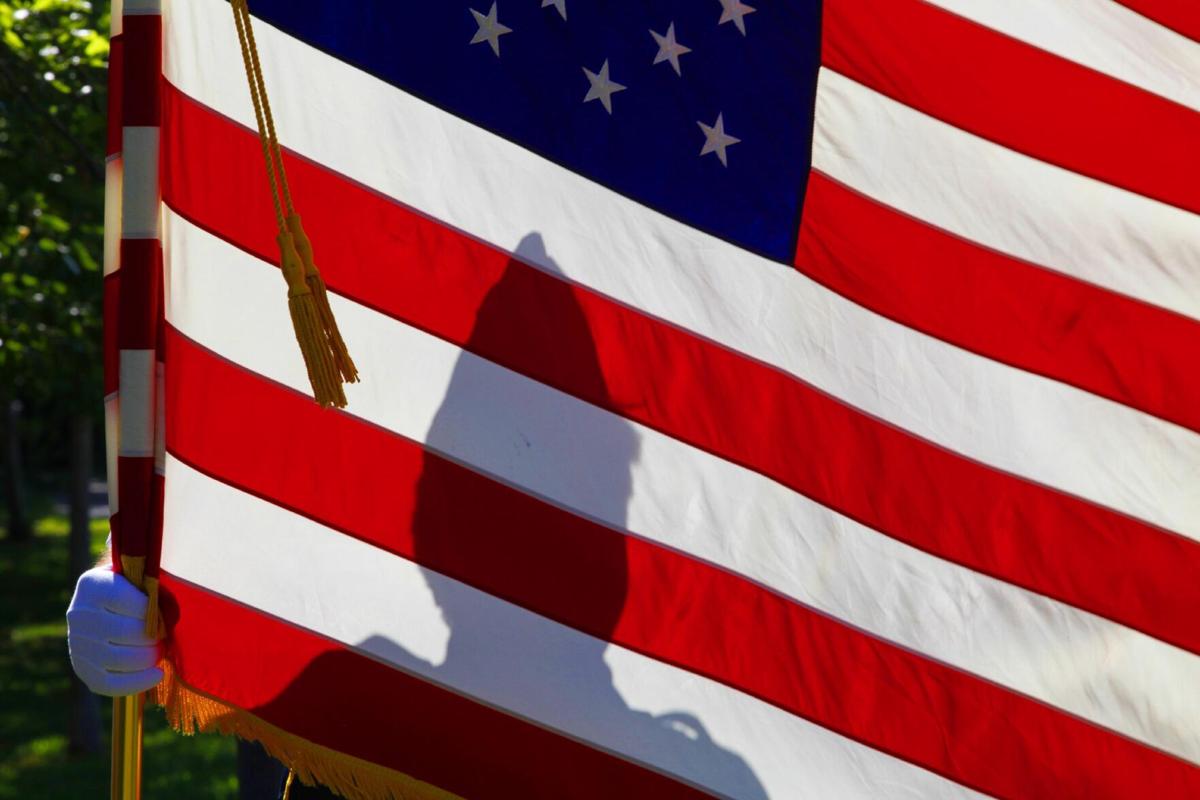 The U.S. withdrawal from Afghanistan and quick takeover by the Taliban this past summer have taken a toll on the psyches of many who served in that 20-year war, even as it marked the first time the country wasn't at war since 2001.
On this Veterans Day, Americans can do more than show up at a flag ceremony and offer veterans the usual "thank you for your service." Many of those who served in Afghanistan or Iraq carry emotional and psychological scars.
Some Afghanistan veterans felt a particular sense of despair watching video of the murderous Taliban taking control of the country in which the U.S. lost close to 2,500 lives in a two-decade war that cost $1 trillion to wage. Veterans of that and other conflicts deserve special acts of compassion.
Gregg Martin, a combat veteran and retired two-star Army general, wrote an opinion piece for the Boston Globe this year imploring Americans to reach out to veterans.
"Ask how they're doing," Martin wrote. "Let them vent or cry, or both. And listen. If they display despair, signs of mental illness, or suicidal thoughts, encourage them to get medical help immediately, and help them do so."
The Rand Corp. did a study that found the suicide rate for veterans was about 2.5 times the rate for civilians in the years 2005 to 2019.
In addition to mental health challenges such as depression, post-traumatic stress, brain injuries or survivors' guilt, many veterans come home to troubles in their relationships as well as legal or financial problems.
Nov. 11 – that day World War I ended – is when we pay annual tribute to living veterans from all eras. And yet it's easy to forget that those serving recently in the U.S. Army, Navy, Air Force, Marines and Coast Guard are all volunteers. The United States abolished the draft in 1973. The sacrifices made by the men and women in uniform are by choice.
One result of the all-volunteer military is that many Americans are sheltered from the realities of warfare. People living in higher economic echelons may not know anyone who serves or may never consider it as a career path for family members. They reap the benefits of living in a free society, yet may be blind to the sacrifices made by others to keep it that way.
Gus Biggio, an Ohio native and Marine Corps veteran, wrote about his service in Afghanistan in his book, "The Wolves of Helmand," published in 2020.
In an excerpt in the Cleveland Plain Dealer, Biggio described the challenging conditions he experienced in his last deployment, in 2009:
Every day "I trekked through areas infested with improvised explosive devices and insurgents," he wrote. "Fatigue, thirst, filthiness and hunger were constant companions. Sleep was a luxury enjoyed for just a few hours on a normal day, on the ground, with only a thin blanket to use either as a mattress or a cover."
And yet, Biggio wrote, a righteous cause made it all worthwhile.
"For Marines like me, it's the satisfaction of being part of something I'd call 'Americanism.' It can't be defined or touched, for it's simply a thing of spirit, rumbling in the souls of those who understand its call."
On Veterans Day we salute all who answer the patriotic call.
What's your opinion? Send it to us at lettertoeditor@buffnews.com. Letters should be a maximum of 300 words and must convey an opinion. The column does not print poetry, announcements of community events or thank-you letters. A writer or household may appear only once every 30 days. All letters are subject to fact-checking and editing.